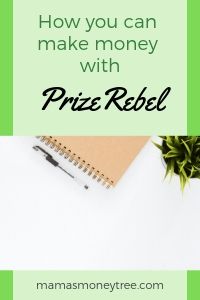 If you like to use some spare time, or time on the bus or train, to take surveys and earn some quick bucks, you are not alone. Thinking of signing up and wondering if PrizeRebel is a scam, then you have landed at the right place.
Welcome to my PrizeRebel review.
Here I will give my honest and unbiased views about this survey platform, having registered and used it for a week, just so I can review it.
I will provide an insider's view to the platform, and discuss whether it is really worth your time.
In fact, it is more of a get-paid-to site, as there are various ways through which you can earn, not simply by completing surveys.
After dwelling into PrizeRebel, I will also suggest an alternative use of your time, which may be a much better time investment for your financial situation.
Without further ado, let's dive right in now!
---
PrizeRebel Review Summary
Product: PrizeRebel
Product type: Get-paid-to site
Price: Free to join
Scam / Legit? : Legit
Recommended or not? : Recommended (for earning some coffee money)
PrizeRebel is a legitimate get-paid-to site, with various ways to earn points, the main one being completing surveys.
It has overall very positive reviews from users, with simple and intuitive user interface. Its payment is prompt, its system is fair and does not exploit its users.
The only issue I personally had was the duration of surveys, which took considerably longer than estimated, which resulted in a low hourly earning.
No matter how great a platform is, you cannot rely on any survey or get-paid-to sites for even a part-time income. It is not worthwhile to spend your time this way.
Check out how I am making my online income, in which I am building something much bigger than paying for that afternoon cuppa. Click on the button below to see what I am up to:


Read on for the detailed review of PrizeRebel, and why I like it as an honest get-paid-to site.
---
How does PrizeRebel work
PrizeRebel has been around since 2007, so it is a rather established platform that helps companies and retailers collect data for their research and marketing strategies.
It currently has over 8.2 million members in its community! To me, this speaks volumes about user satisfaction on this site.
The one thing that struck me the most when I landed on their homepage is this:



With $17 million paid out to users since 2007, and the payout in cash and rewards for the past 24 hours stated openly for everyone to see, the first impression I got of PrizeRebel is a positive one, of being transparent and assuring in the running of the business.
This is so important, as it shows they understand and value their users.

How to Sign Up with PrizeRebel
The sign up process was really straightforward.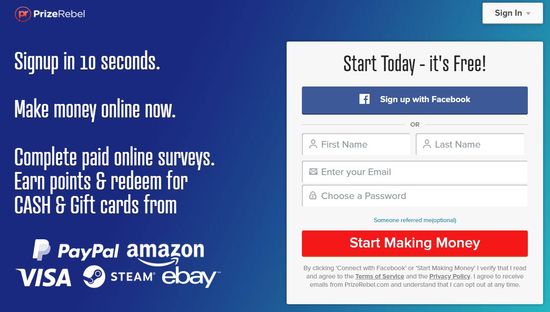 With some personal information, your account would be up and running in just a few minutes.
Once you're in, you should start taking their qualification surveys, which collect more personal information from you, like household monthly income, car ownership, home ownership, number of children, etc.
These information will help in the pre-qualification of surveys, so that you do not get offered surveys that you have not met the demographic requirements for, and would not waste your time on them just to find out towards the end that you actually do not qualify.

Ways to earn with PrizeRebel
Taking surveys
This is the mainstay of PrizeRebel, if you are looking to make some extra pocket money on this platform.
For most surveys, before you start, you will be asked some profiling questions. You will get to see the points offered for completing each survey, as well as estimated time.
My personal experience is that I tend to take longer on the surveys than the estimated time, but this does not seem to be a prominent issue with most users, so maybe it's just me.
For instance, a survey that is estimated to take 10 minutes will usually take up 20 minutes of my time.
So in that sense, the earnings for me will drop, when I look at it as an hourly rate. It works out to be between $2 to $3 per hour.
Other than this, I do not have any other complaints for the survey department of PrizeRebel.
The options are more than enough to occupy a couple of hours of my time each day, without running out of surveys to take. I will also get notified by email when there are good opportunities for surveys.
One thing that seems to bother a number of people, though, is the fact that they get disqualified from surveys only towards the end.
This is quite common among all survey platforms, as it depends on the specific question the user answered that led to the disqualification.
So it is something we have to learn to accept of any survey site, as long as people generally do not experience it too frequently.

Quality Score
This is something quite unique, as not all survey platforms provide you feedback through this channel.
The survey quality score measures your authenticity in answering surveys, as many surveys are designed to catch you in terms of being consistent and careful in reading the questions.
Just as an example, if you answer two similar questions within a survey (that are usually spaced far apart) differently, it shows that you are either not very truthful in your answer, or not reading the questions carefully, or not interpreting it accurately.
For each survey you take, your quality score can go up or down, starting from 100.
Once it falls below a certain value, your chances of qualifying for surveys will also drop. So do be careful and authentic in completing the questions.

Offer Walls
These are just some examples of what you can find on the Offer Walls.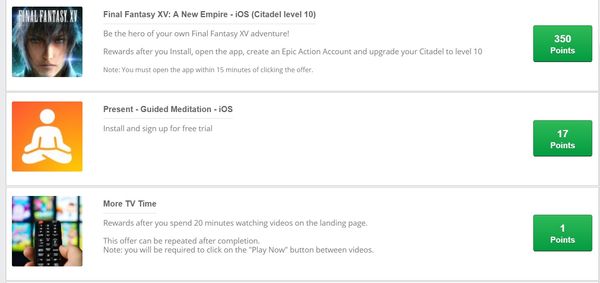 Sometimes you get points by signing up for a free trial of some subscription. Or to download an app and start using it.
Basically it involves interaction with some retailer or service provider, to complete the task that they assign, in order to earn points.
Do be mindful to stay organised if you are taking up offers and subscriptions, because in some cases, if you do not cancel the subscription, you may get automatically billed for the month following the free trial period.
So read the terms and conditions carefully, and cancel on time if you do not intend to take on the full subscription.

Paid Tasks
With a platform called Figure Eight, which works with PrizeRebel, you can complete certain simple tasks specified there to earn points.
For example, you could be tasked to look for links that do not work on a certain website. Or verify whether certain people still work at in a certain company, in a certain position.
When going about your tasks, you should make the effort to do a proper job and be as accurate as possible in your reporting.
Only then will the points awarded start to increase, after you build up your trustworthiness on the platform Figure Eight.

Other earning methods
There are a few other ways to earn through PrizeRebel, like playing games, watching videos, taking part in contests, lotteries, etc.
I won't be going through their details here, as these are not exactly the main ways to earn.
But it's certainly better than nothing, if for instance you would be spending your time playing games anyway, then you might as well earn a few cents while you're at it.

Referral Program
Refer people to join PrizeRebel through your referral link, and you earn a 20% bonus based on their earnings.

Payment Terms of PrizeRebel
In PrizeRebel, 100 points are equivalent to $1. The minimum cashout amount can be as low as $2 for certain gift cards, or $5 for PayPal.
The various options to cash out include
Dwolla in some countries where it is offered (which allows you to transfer the money directly into your bank account),
Gift cards, where retailers include Amazon, Visa, Skype, and so many others.
Game credits, yes, if you are a game fanatic, you can actually use your points in some online game credits, like Minecraft, and League of Legends.
The strong plus here is the very low minimum cashout amount, in comparison with other survey sites and get-paid-to platforms. User reviews about payment has been very positive, with mostly prompt payment.

PrizeRebel Membership Levels
This is another feature that is unique to PrizeRebel. When you first join them, you start off as a Bronze member. As your activity level and earnings increase, so does your membership level.



The benefits you would see are increase in percentage bonus that you earn off your referrals, preferred reward will be automatically processed once you reach the minimum cashout amount, more discount on the rewards you claim, etc.
This system gives lots of perks to people who are there for the long term and remain active on the platform.

PrizeRebel Users Reviews
User reviews for PrizeRebel are mostly positive, with many praising the prompt payment, and being a legitimate platform that really allows them to earn.
Negative reviews are few and far in between, with the most common issue being disqualified from surveys only towards the end, which is quite an unavoidable thing, considering the nature of the surveys business.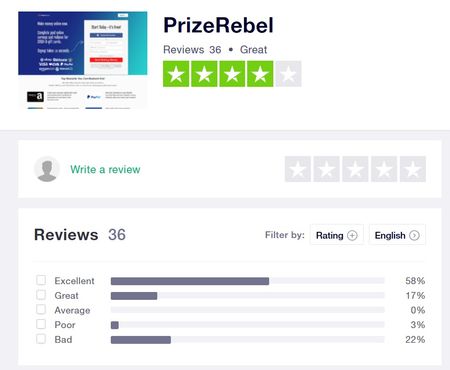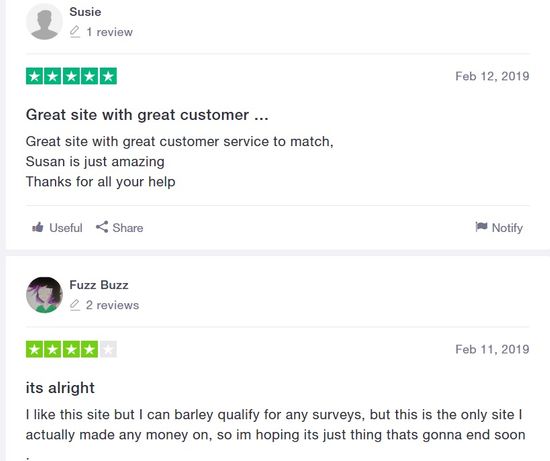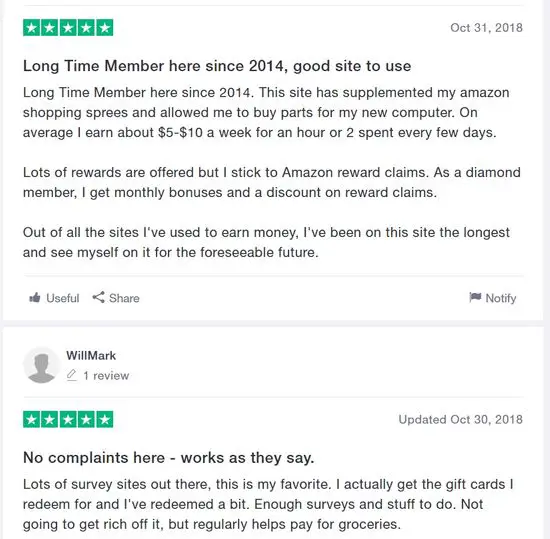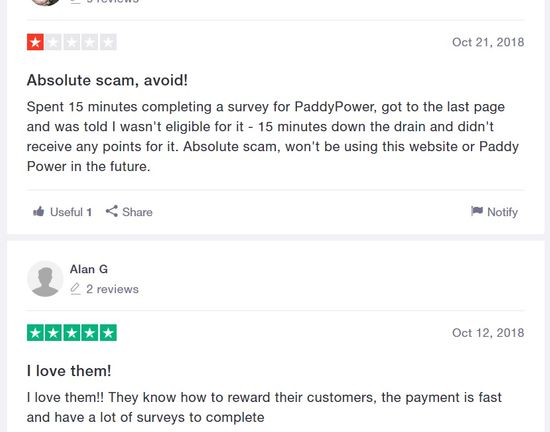 Not even a part-time income
Whenever I sign up to a survey site or get-paid-to platform just to write reviews for this website, I never hang around longer than I need to. Because no matter how great the site is, the earnings are still far too low.
Instead of spending so much time just for that little bit of coffee money, my time is much better spent on bigger things – building up my online business, upon which I am making my online income.
This is very different from earning through survey sites, because you do not see results instantly.
This business model requires you to consistently put in the hard work, but as long as you stick with it, results will come in a big way, when it is time.
Here's a peek into my earnings on a recent day:



That's almost $200 in just one single day. It's nothing to boast about, though, as it's just a small fraction of its full potential. I just wanted to show you the possibilities.
Are you able to give up the peanuts you earn from surveys, to build something that has the potential of becoming your full time income source?
Not everyone can do it, because many people are impatient for instant gratification.
If you think you have the tenacity for it, I invite you to click on the link below, and check out my #1 recommendation for making money online:
---
Pros of PrizeRebel
1. Established platform with mostly positive reviews
This is a great site, with transparent payment system that aims to be fair to its users. Reviews about this get-paid-to site are mostly positive.

2. Easy way to earn some extra pocket money
This is definitely a great and relaxing way to earn, if you are only looking for a few extra bucks a day.

3. Very low minimum cash out amount
This motivates people, as they can cash out every few dollars, and see the results of their work quite instantly.

Cons of PrizeRebel
1. Low hourly rate
Despite its positive reviews, many people also grumble about its relatively low rates, compared to some other survey sites.
The saving grace is that there is practically no issue at all with converting your points into earnings, unlike many dishonest platforms, which can even close your account for no reason just as you are about to be due for cashing out.
---
PrizeRebel is a scam? No way!
There is no way that PrizeRebel is a scam. It is one of the top get-paid-to sites, with excellent service, plentiful opportunities for completing surveys, and an honest and transparent payment system.
Other get-paid-to sites that I would recommend include
Swagbucks
Inbox Dollars
InstaGC
OfferNation
OneOpinion
PointsPrizes
PrizeRebel
RewardingWays
Survey Junkie
Toluna
Vindale Research
Yes, I do recommend PrizeRebel if all you are looking for is some extra pocket money.
But if you have some spare time, and are willing to work for it, I would strongly recommend this instead: put the time to better use, by building up a strong foundation for an online business, which you can nurture into a passive income stream.
No, it's not MLM, as many of you may be thinking…
This is the most neat and hassle-free way of making money online.
You do not have to own any products, nor deal with any customer complaints. It allows you to work from home. And depending on how much you want it, you can even fire your boss after you are earning a stable income from it.
Even better yet, it is free to start, you get to try things out, totally for free, to see if this is something that may change your financial situation for the better. Check it out by clicking the button below:


And for reading all the way to the end of the post, I believe you have it in you to make this work. Here is your FREE PDF Guide: 4 Simple Steps to Making Money Online. Fill in your details to claim it:


If you have any concerns or questions regarding this PrizeRebel review, do comment below, and we will start a conversation from there.
---
Please follow and like us: