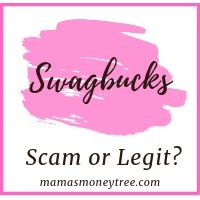 Here to find out what is Swagbucks scam? Can it really earn you more than your afternoon cuppa?
It's great that you are here to check things out, and get a better picture, instead of just diving right in to earn those small bucks.
Here I provide a full review of Swagbucks, honest and unbiased, and more importantly, explore the value of the time you spend on get-paid-to sites, critically questioning if this is the best way to make money online.
I will walk you through the ways to earn on Swagbucks, its payment methods, as well as its pros and cons.
Without further ado, let's get started now!
---
Swagbucks: Review Summary
Product: Swagbucks
URL: https://www.swagbucks.com/
Product type: Survey platform, get-paid-to site
Price: Free
Scam / Legit? : Legit
Recommended or not? : Recommended if you are looking to trade your time for money
Swagbucks is the best survey platform and get-paid-to site that I have seen, with the many ways to earn points, as well as honest and fair payment system.
If you are looking at trading your time to earn a small side income, then go for it.
Despite its positive reviews, no one is going to get rich on Swagbucks or any survey platforms, for that matter. No matter how well they pay, it is not going to be comparable to any professional services that you are offering in your day job.
If you want to earn a full income online, and eventually fire your boss, to lead the laptop lifestyle, free to work anytime and anywhere you want, you've got to own an online business. Because I have made it from scratch, I know anyone can too.
I will show you how it can be done, by using your time to build up an online asset that you can call your own, and grow it into something big, instead of spending this precious time looking for the SB points that are not going to get you far in life.
Check this out:


Read on for the detailed review of Swagbucks, and why I recommend it only if you want to continue trading your time for some small cash.
---
What is Swagbucks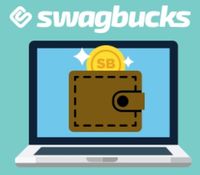 Swagbucks has been around since 2008, and is a legitimate and trustworthy company, rated as the top 600 websites in the world, and top 200 in the United States.
It is a get-paid-to site, which includes a survey platform.
So you get rewarded for doing the things you usually do online, like shopping, playing games, watching videos, surfing the internet, and other stuff. Since you are engaging in these activities anyway, you might as well get signed up on Swagbucks, and earn while you play.
The thing is, Swagbucks is only available in a few countries, which include the UK, the US, Canada, Australia, Germany, Iceland and India. But you must be at least 13 years old to join as a member.
With Swagbucks, you do not have to worry about delayed payment, accounts being shut down with no reason, getting logged out just as you are completing your last survey question, and other unethical stuff that some other get-paid-to sites resort to.
Swagbucks has paid out a staggering $120 million (so far) to its users since it started.
With raving reviews on its efficiency and fair system, it is also the top paying get-paid-to site around.
With the reward points you earn in Swagbucks, called SB points, you can either exchange them for gift cards with your preferred retailer (you get to choose from their selection of retailers), or you can convert those SB points into hard cash, via your PayPal account. 100 SB points get you $1.
One other great thing about Swagbucks is its low minimum cash out criteria of $5. Which is fantastic because you get your tangible rewards fast.
Unlike many other sites, which need a much higher minimum earnings before you can cash it out, say $30. Many people give up on those platforms because they have to work on it for a long time before it finally goes into your bank account, provided they have not closed your account before that.
So now you see why Swagbucks is the most popular get-paid-to site, and with their professionalism and care towards their users, they do deserve it.
Next, we look into more details at how you can earn SB points within the system, through 6 main methods:
1. Shopping
With more than 1,500 retailers pairing up with Swagbucks to return some cash back to its members, it is a pretty good deal, simply for doing your regular online shopping!
You get a certain percentage of cash back in the form of SB points, which is different for each retailer, so do check them out.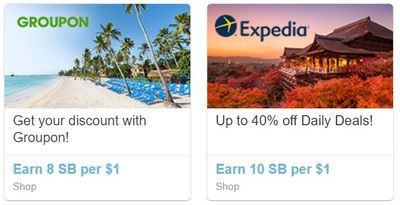 Another thing to be mindful about is of course you have to start your shopping from within the Swagbucks platform, otherwise there is no way you can earn any SB points.
For big ticket items like furniture, flight tickets, hotel booking, and certain household appliances, the cash back can add up to quite a substantial sum!
Even for your daily necessities like groceries, or health supplements, it can accumulate to a good amount of cash back when you look back on the whole year.
Watch out, though… read the terms and conditions, because the percentage cash back stated upfront may not apply to all items that the retailer is selling, it could be for only the higher priced ones, while other items may offer a lower cash back rate.
No matter what, some cash back is still better than nothing. But please, never do more shopping for the sake of the cash back! You are spending more, not making more!

2. Surveys
As with any survey platforms, typically the longer the time needed for a survey, the more you are paid.
In Swagbucks, you will get to know the estimated time to complete a survey, as well as the SB points you get to earn, should you complete it. So you can take your pick amongst surveys that you qualify for.
For some surveys, they have a pre-qualifying round, so that if you do not meet their criteria for taking part in the survey, you do not have to end up wasting your time trying to do it and then getting kicked out halfway.
So it makes sense to be completely honest in the pre-qualifying section of any survey you are attempting to do.
According to Swagbucks, you can expect to earn between 40 SB to 200 SB for each survey. A 40 SB survey typically takes about 10 minutes to complete. So for an hour's worth of taking surveys, you can expect to earn around $3, thereabouts. Which is considered a rather high rate, among all the survey sites.

3. Search on the Web
Make Swagbucks your search engine, and you get paid when you perform your internet searches.
It is powered by Yahoo and Bing. So if you are already used to using these, then it makes sense to earn while performing something that you always do anyway.
The points you get to earn while doing search is not fixed, but randomly assigned as prizes. The thing is, the more you search with Swagbucks, the more SB points you get to earn.

4. Watch videos
It's strange how you can get paid just to watch videos, but that's what they do at Swagbucks. For watching short advertisements, or some videos from their partners, you earn 1 to 3 SB per video, regardless of the length of the video.
It is really not much, but if you are fond of watching random and interesting videos anyway, why not just choose from Swagbucks' playlist, at least you get a few cents trickling in while engaging in your favourite past time.

5. Discover free trials, great deals
In this section, you get to earn SB points when you sign up for free trials, or install certain apps onto your devices. This is a very great way to earn a few dollars, just for doing such simple stuff!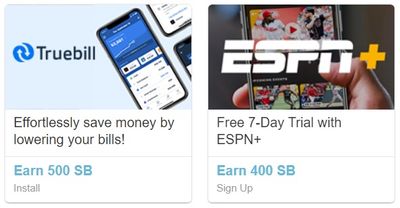 But do be mindful about what you have signed up for, and remember the onus lies on you to cancel the subscription after the free trial period, if you do not intend to continue using the service.
Sometimes you get special shopping deals in this 'Discover' section, like a coupon for buying two pairs of shoes for the price of 1, and at the same time earning some impressive SB points.

6. Download and play games
You can earn SB points by either downloading paid games, or making purchases for tokens within the games.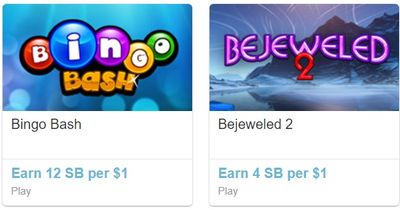 Bonus way to make money with Swagbucks – refer your friends!!
This, in my opinion, is the best way to make some money with Swagbucks. When your friend or family signs up to Swagbucks using your referral link, you get to earn 500 SB right away, which is equivalent to $5!
On top of that, for the rest of your lifetime, you get to make 10% of whatever SB your friend earns!
So if this friend earns 1000 SB this month, you get 100 SB simply for having referred him to the program – for the rest of your life. This is passive income, though a small one.

What is Swagbucks Scam about?
Some people may ask what is Swagbucks scam. In fact, Swagbucks is definitely not a scam, as you have seen from the legitimate platform it provides for people to do surveys and many other stuff, with a relatively good and sound payment system among all the get-paid-to sites.
BUT, you are earning peanuts. If you spend 20 minutes each day on Swagbucks, in a month you could possibly add $100 to your monthly income.
If you are earning because of some activities that you will be taking part in anyway, like watching videos just for fun, or playing games to destress, then go ahead.
But if you are actively spending free time on the platform in a bid to earn some money, like doing surveys, then you are absolutely on the wrong track.
This time can be much better spent building a sustainable online income, which you can raise and nurture into a 4, 5 and even 6 figure monthly income, given time and hard work.
Are you prepared to work for it? If you are, I can show you the proper way to building an online income, the way I am doing it right now, so that I can work from home while being around for my kids.
It is not MLM, it is not about working your butt off for someone else's business. It is about having your online business, an asset that you can call your own, so that whatever sweat you put in just goes into building up your earnings.
Here are my earnings on a recent day:



That's almost $200 in just one single day. It's nothing to boast about, though, as it's just a small fraction of its full potential. I just wanted to show you the possibilities.
If I can have your permission, I'd love to show you exactly how this can be done.
Here it is, check it out:
---
Pros of Swagbucks
1. Earnings on the side
Having booked your next trip, you suddenly realised you just earned $10 through SB points. Then you noticed another $2 because of one of your referrals' earnings this month.
Earning without having to spend extra time and effort, this is great! This is what I love about Swagbucks.
2. Legitimate and trustworthy platform
Swagbucks is an established company, with fantastic reputation, and millions of users. It has the largest number of partners, so you stand to gain in many ways, especially when you do your online shopping.
SB points can be cashed out with a low minimum sum, so you will not have credits just sitting in the system and doing nothing for you. Payment has been known to be smooth and efficient.

Cons of Swagbucks
1. It will not make you a millionaire
You earn more as you spend more on your online shopping. So do not simply look at the absolute earnings, because you may have forgotten how much shopping you had actually done that month, in order to earn so much SB points.
Watching videos, playing games, and searching on the internet with Swagbucks really earns you peanuts, it is good if you are engaging in these activities as a past time, but not as a main way to earn money.
2. It can take time unnecessarily from you
Taking surveys sounds like an easy way to earn some extra cash, but in fact it fetches a much lower rate than $4 per hour. This can never replace a full time income.
So if you have a few hours to spare after work each day, and you are using surveys to earn a little more, then I would strongly suggest you check out my #1 recommendation to make money online.
---
Is Swagbucks Scam or Legit?
Swagbucks is definitely a legitimate and fun platform to get some cash back on your online shopping. I would recommend everyone to sign up, if not then you are losing out on all these rewards.
---
Recommendation
However, if you are thinking of a full time online income, then Swagbucks will not be able to make the cut. The earnings are too little to be worth your time. This time is better spent setting up your own website and monetising it.
It is a simple idea. The best thing is you do not have to know a single line of coding to have your own professional looking website.
But not everyone will succeed in this, because it takes grit and patience to make any real money online. Do you have them?
If you do, I can show you the way.
Click the button below to hop over to another post, to learn the proper way of making money online:


And for reading all the way to the end of the post, I believe you have it in you to make this work. Here is your FREE PDF Guide: 4 Simple Steps to Making Money Online. Fill in your details to claim it:


If you have any concerns or questions regarding this Swagbucks review, do comment below, and we will start a conversation from there.
---
Please follow and like us: