Hello! I'm Joo. Welcome to my website, Mama's Money Tree.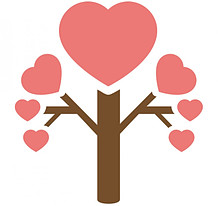 My story, how it all started…
Two of my kids have severe eczema.
After struggling with the dilemma for a few years, I finally decided to give up my full-time job to stay at home and work on their health.
I found the time to put myself wholeheartedly into researching for natural ways to heal the kids' eczema from the inside out.
I was bursting to share everything I learnt with anyone who had eczema.
At the same time, I wanted to find ways to make money from home, so as to supplement the family's income.
In my search…
As I explored the avenues for earning from home, I realised there were two main paths:
continue trading my time for money like in any regular job, except now I choose the flexibility of working from home (for example, freelance writing, online tutoring, etc.)
build an online business that ultimately sustains itself with minimal maintenance. My time can then be used to build another business, and yet another, creating multiple income streams.
I took up the challenge of the 2nd path: building my own online business.
It was a big risk I decided to take, as I knew NOTHING about building an online business.
What made me take the plunge was stumbling on this amazing training platform that provided all the tools and resources that I needed to succeed.
Check out my recent earnings, as well as a review of the platform here:
If I can do it, I believe anyone can too.
It is simple business model, but to succeed at it is not easy.
In fact, no matter what you try to do online, success never comes easy.
If anyone tries to tell you otherwise, he or she is most likely trying to scam you.
But if you're willing to work for it, it will work for you.

The online world…
The potential of internet marketing is huge beyond proportions. Many people make their entire living out of it, and more.
Of course, in any industry and field, there are people who fail.
Chances are, these people give up too early on, or they lack a strong supportive community where they can model others' success.
Or they are looking for fast cash with little effort, then it would have been a mismatch right from the start.
The thing about the internet is, there is very little financial risk involved, if at all.
It is unlike a brick and mortar business, where the initial set up cost can be extremely high and hard to recover if the business model does not work out well.
In the internet world, what it takes is:
your time,
grit and perseverance to outlast others, and
continually learning from the most successful people: unlearn unproductive habits, relearn from their tips and advice.
And the day will come when you too will succeed.
Affiliate Marketing
Mama's Money Tree is all about how I use affiliate marketing to make my online income, indulging in a topic that I'm passionate about and feel strongly for (eczema), and being able to stay home to care for my kids at the same time.
Affiliate marketing, in gist, is about recommending products and services that I wholeheartedly believe in, as I blog about eczema and try to help people with this condition.
I don't have to own any products, I don't need an inventory or a physical store to keep the products.
When my website visitors buy the products, the merchants pay me a commission for bringing them business, at no extra cost to my website visitors.
Everyone wins in this business model.
I started my eczema website from scratch, with zero knowledge, I didn't even know what I was in for.
I just knew it was exactly what I wanted to do, when I stumbled upon this training program that made it all so simple for me.
You know how you can feel it in your gut when you see a real deal?
That was exactly how I felt.
With this platform that provides
comprehensive, step-by-step training suitable for complete beginners,
the most advanced tools for search engine optimisation, so that you get unstoppable free traffic to your offers,
and the most genuine and helpful community where experienced affiliate marketers set up webinars and tutorials for newbies,
I couldn't have found a better place to start my online ventures into affiliate marketing.
Since then, I had gone on to build my third online business.
The goal of Mama's Money Tree
I set up this website to show you the way to financial freedom, the way many successful affiliates, and myself now, have taken.
It is a proven path to a sustainable online income.
Internet marketing is so vast and so full of opportunities, there is plenty to go around for anyone willing to build a serious business out of it.
But to succeed, you need a hand pointing you in the right direction.
Otherwise you may spend years going round in circles, hopping from one strategy to the next, following guru after guru…
… and finally giving up because you are trying too many things at once, with the information overload.
You need the right support and tools, you need training to learn to write high-ranking posts, so that search engines will send you tons of free visitors traffic on a daily basis.
You need to learn how to convert these visitors into buyers so that it translates into earnings.
If you will let me, I would love to share with you this awesome community and platform that I am an active part of.
Once inside, I will be your personal coach, guiding and supporting you in your online journey.
I would like to end off with this favourite quote by Warren Buffett:
"If you don't find a way to make money while you sleep, you will work until you die."
Joo
MamasMoneyTree.com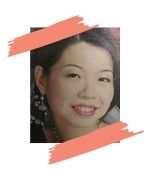 ---
Please follow and like us: