If you love writing and use it as a form of outlet, a means of expression, and are considering writing as your career, then these freelance writing tips for beginners are for you.
Freelance writers are in huge demand these days, as employers seek out a resource-optimisation arrangement where they engage on an as-need basis, as opposed to hiring full-time or part-time staff. Physical resources are also freed up.
From the standpoint of a freelance writer, you have the freedom to work anywhere, anytime and however much you want. This means you can schedule your work around other parts of your life that require attention.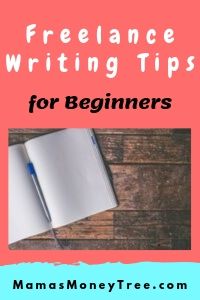 I started doing freelance writing when I left my full-time job to stay at home to care for my kids' health, and I loved how flexible it was, and how it provided the part-time income I needed. At the same time, I experienced how it wasn't as easy as I thought, especially in the beginning.
So here I am, sharing some tips so you can better prepare yourself for what lies ahead.
---
---

As a novice freelance writer, if you need an income coming in quickly, you should try to find writing jobs on established freelancing platforms like
– Upwork
– ClearVoice
– Guru
– Freelancer
– PeoplePerHour
– Fiverr, etc.
Hence that is what most of my tips in this article will focus on: how to get started on freelancing platforms and land your first writing job.
However, if you are in this for the long haul, then you should go beyond freelancing platforms.
Consider creating a blog (which is essentially a website). This will allow you to build a brand for yourself, and help potential clients find you, learn what you stand for, and the writing services you offer.
(Related: 5 compelling reasons why you need your own website, even as a freelancer)
This adds a dimension of professionalism that is presented upfront to your website visitors. It is how you can increase your writing fees and still be in high demand, which is an almost impossible feat on the overcrowded freelancing platforms.
The last tip #7 is dedicated to helping you get started on your own website.
---
---

So, here we go!

1. Details in your profile
First impression counts!
Whichever freelancing platform that you sign up to, make sure you fill in your profile details completely, as this is where your potential employer makes their first contact with you.
Your picture
A headshot of yourself is a MUST. Use one that looks professional. You don't expect companies to hire dogs, flowers, or the sunset as their writers.
I mean no offense, but people only want to deal with real people who are open enough to show their real faces.
Sell yourself
Your profile description should sell yourself, detailing whatever work experience, education, skills, interests, and character traits that would help others get to know you.

2. Samples of your work
This can be anything that you have written: your personal blog, any writing that you had done for previous clients, writing from a previous job (make sure the content is not confidential), a report you submitted as a student, etc.
The key here is relevancy.
For instance, if you are applying to write blog posts for some websites, do not submit a boring scientific report done in school. On the other hand, if the job deals with some technical writing, then do not use a piece from your personal blog.
Nothing to show?
Even if you think you have nothing to show, not having taken up any writing tasks before, you have to make yourself write something to put up for potential employers to see.
Without any sample work, it would be highly unlikely to land your first writing job, as employers have nothing to base their selection upon.
The objective is to flaunt your writing style.
Write in a way that would appeal. Aim to impress, but still write naturally, so that you would attract employers who would appreciate your talents.

3. Submitting proposals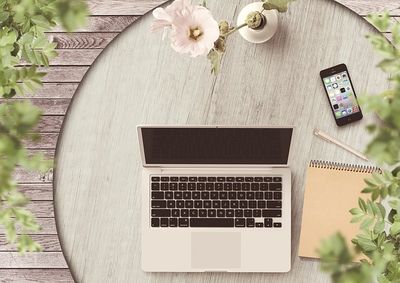 As a freelance writer, your employers are also your clients. You need to get to know them, understand their needs, and cater to them.
The proposal should not be all about yourself. Put yourself in the shoes of your clients, show how you catch on to their values, and your proposal will click perfectly with them.
Find out more about who you are writing for
Take the time and trouble to read up about the company, or the website that you will be writing for, so that it shows through your proposal.
When you are able to communicate how your writing and work ethics can contribute to the requirements of the company, and are aligned with their philosophy, you will stand out among all the candidates.

4. Start with a low writing fee
I know nobody likes to hear this, but it is a tough fact of life.
Freelancing is an ultra competitive industry
Everyone loves a work from home job, with all the flexibility and freedom it allows. It is not just about the sheer number of people clamouring for writing jobs.
As the internet is gradually made available in even the developing countries, you can see a drastic dip in the fees that writers are asking, without compromising on quality.
If you are located where the standard of living is high, how do you survive on $10 or $15 an article, that could easily take up 2 to 3 hours of your dedicated work?
But that same kind of fee makes a very lucrative income for a writer from a developing country.
So it is these market forces that you will have to deal with when you are just starting out, before having carved a name for yourself.
Owning a website is a must
That is why I think it is extremely important for any freelance writer to build their own website (or blog, whichever you want to call it) – tip #7, with the goal of moving away from these crowded freelancing platforms.
---
---

When you have your own brand and reputation, you will appeal to an entirely different group of clientele, who believe in paying more for quality service.
But this takes time to get established. In the meanwhile, freelancing platforms provide a great source of immediate income, if you know how to meander your way around.

5. Aim to over-deliver
This relates to ANYTHING we do in life. Always strive to add the most value, deliver more than what is expected, and the rewards will follow.
When you are generous in giving, life will be generous with you. What goes around comes around.
In a regular job, you should not be expecting to get promoted when you are just meeting the expectations spelled out in your job scope and role.
It's the same for a freelance writing job.
My first writing job required articles of word count between 500 to 600. I consistently sent in submissions of more than 800 words, way before the due date wherever possible, indicating that I was ready to discuss any edits that may be necessary.
I did extensive research to ensure everything I wrote was factual and accurate. I kept going back to the employer's website to make sure I was aligned in all aspects, from tone of writing to intended messages for their audience.
This employer kept me as a writer for a column on her blog for 10 months, until I had to leave to focus on my affiliate marketing business, which had turned out to be much more profitable.
---
---

6. Ask for feedback from happy employers
Each time you submit a piece of work that your employer is happy with, do take it upon yourself to remind them to put in a review or feedback for you, on the freelancing platform.
This is the start of building up your reputation and your own name.
It could be some star rating, or it could be a few short lines describing your professionalism, initiative and stuff.
As you accumulate praises and 5-star ratings, your writing career will begin to pick up and flourish.

7. Start your own website
Ultimately, you should strive to move your writing business away from any freelancing platform, by having your own website.
This ups your professional image and marketability by a few notches, so that you would then be in the position to fetch a higher fee for your writing services.
Your own website gives you total control over your writing business, speaking to potential clients through your blog roll, collecting their emails so you could nurture a relationship with them, offering discounts, displaying happy testimonials from your clients, etc.
In today's technological climate, few businesses can grow without a website. The same goes for you, as a freelancer, you are also building out your own writing business.
If you do not leverage on the automation processes and audience outreach benefits afforded by a website, you will be doing yourself a huge disservice.
---
---
To learn how I am making my online income (not freelance writing), by working full time from home, download your FREE PDF Guide: 4 Simple Steps to Making Money Online. Fill in your details to claim it:


If you would like to share your own freelance writing tips for beginners, drop them in the comments section below, and we will start a conversation from there!
---