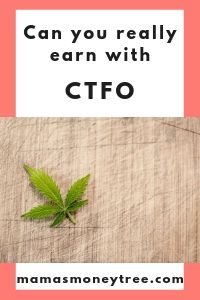 There is so much hype about this MLM company everywhere on social media, I just had to ask: Is CTFO a scam? So I dug around to uncover and bring you the whole truth in this post.
Welcome to my CTFO review.
This is crazy:
I had never endorsed any MLM opportunity before, because of how their incentive structures are always designed to put the new distributor in a disadvantaged position.
This time, it is completely different.

Why, and how so?
Read on as I provide an honest and in-depth review of CTFO (Changing The Future Outcome), walking you through its product line as well as business opportunity.
Without further ado, let's dive right in now!
---

CTFO Review Summary

Product: CTFO (also known as Changing The Future Outcome)
Creator: Stuart Finger
Product type: MLM (multilevel marketing) company selling CBD oils and their products
Price: Free to join
Scam / Legit? : Legit
Recommended or not? : YES
CTFO is the first of its kind that I have seen, with great quality products, and a focus on their sales, as much as recruitment. This is promising, because any legitimate company should have great products at its forefront, rather than simply selling the business opportunity.
Another uniqueness about CTFO is its copyrighted pay plan, which takes care of its distributors well. This should be the way to go, but is very rarely seen in the MLM industry.
If you are already on board CTFO, here is how you can leverage on free online traffic to increase your sales:


Read on for the detailed review of CTFO, and why I am impressed with it.
---

What is CTFO Changing The Future Outcome

A brief background of CTFO

Stuart Finger founded the company in 2015, together with his brother Steve Finger as one of the co-founders. They know the trade really well, and have been in network marketing for many years.
When CTFO first started off, it was actually called Chew The Fat Off, targeting the weight management niche.
However, it changed what it stands for to 'Changing The Future Outcome' when they shifted gears to focus on CBD oils and its products instead.
Though it is not the norm for companies to switch niches like that, to me it reflects the ability to adapt to current market trends, and doing what is best for the company.

What's with the CBD industry?
I have seen the benefits of CBD oil, not firsthand but through several Facebook groups that I have joined due to my kids' health issues (eczema and chronic inflammation), and as I am trying to go down the natural path when it comes to diet, kids' health and immunity in general.
Friends have also attested to how much CBD can alleviate their anxiety, reduce pain and inflammation, etc.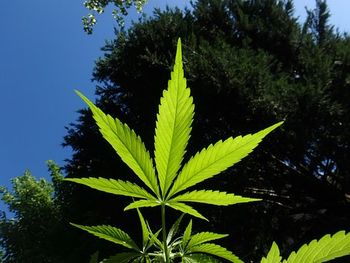 From what I can see, CBD has the ability to relieve so many varying symptoms and ailments that it has to work on a very deep and fundamental level rooted in our holistic balance and well-being.
I personally believe in the miraculous effects of a good quality CBD oil.
I am just waiting for the day that its usage would be legalized in my country.
For now, I am not getting involved with CTFO only for this reason.

CTFO Product Line

CTFO has their CBD products broadly categorised into health and nutrition, anti-aging, and pets.

Health and nutrition
This category includes CBD oil drops, creams, vapes, and capsules to serve various health needs like reducing anxiety, relieving pain, boosting immunity, etc.

Anti-aging
Products here range from collagen retinol anti-aging cream and CBD body butter to hair products and facial cleanser.

For pets
Pet shampoo infused with CBD to CBD pet treats will keep your pets vitalized and healthy.

Third Party Testing
On their website, CTFO displays the lab test results from their third party testing of the CBD oils.
To top it off, their products are manufactured in GMP certified facilities, which are regulated by the FDA (Food and Drug Administration) to ensure the labeling truly reflects the products.

CTFO Product Quality and Customers' Feedback

As with any company and products, there will be happy customers, and there will be not so happy ones.
The good thing is that there seems to be a lot more positive feedback about CTFO's products than there are negative ones.
People are generally satisfied with the quality of the CBD oils and products they are getting, with its affordable price being a big plus.
If you are promoting CTFO, please make sure you try out their products for yourself. You have to be able to see its effects before your promotion to others can be convincing enough to persuade them to buy from you.
In fact, believing in and being passionate about the products is a key ingredient if you want to succeed in any MLM business.
---

CTFO Business Opportunity

I don't think I have ever liked the compensation plan of any MLM company. If you just click around a bit on my site, you will notice that I am no supporter of the MLM incentive structure.
Here, I'm going to make the exception. I really like CTFO's pay plan, and I will explain in detail why so, in just a while.
To promote CTFO, all you have to do is register to be their Associate, for free.

Copyrighted Compensation Plan

I was intrigued by this, because I haven't seen any MLM company do it before, to actually copyright their compensation plan.
It claims to be the fairest and most lucrative pay plan for its distributors. No gimmicks or gotchas, just a powerful plan combined with the highest quality and lowest price in the market.
I guess it's because it is so unique, and it will probably bring their business to great success, that is why they do not want competitors to copy them.
Now, let's jump in to take a look at their 4-part compensation plan.
To get started, as pointed out earlier, you simply register a free distributor's account with CTFO. They call their distributors Associates. You will then get a free replicate website, on which you should get your customers to make purchases from.

1. Retail profit
If any customer makes purchases off your free CTFO website at retail price, you make the difference between retail price and wholesale price, which is an average of 30%.
To be frank, no one in their right mind would buy off your website at retail price, because CTFO makes it completely free to open an account with them, become their preferred customer, get a free website, and buy at wholesale price, even if they have no intention of promoting the business.
So if I saw the benefits in CTFO products, I simply get myself registered with a preferred customer account, so that I can purchase at wholesale price, which is much cheaper than the retail price.

2. Unilevel Pay
You will receive commissions when people you enroll as Associates make purchases, and when people they enroll make purchases, up to 5 levels deep.
At the 1st unilevel payment, you make 20% of the CV (Commission Volume) of whatever purchases made by your direct referrals.
There is no qualification required for you to earn at this 1st level. Once you are signed up as an Associate, completely for free, you can start earning at this level.
I am so excited about this, because I have never seen anything like this in any MLM business. This is a fair and transparent compensation, because the company is rewarding you based on the amount of sales you bring in.
Do note that 20% of the CV is different from 20% of the product price, though.
For illustration purposes, let's just say a product that is priced for wholesale at $60 has a CV of 30. So when you make 20% of the CV, you are effectively earning $6.
It is definitely not a lot, considering there are many CTFO products that are priced lower than this.
But hey, remember you are entering this completely risk-free, without even having to pay for registration fee, and without having to meet any minimum monthly purchases!

2nd to 5th Unilevel payments
For the 2nd to 5th Unilevel payments, each pay out 4% of the CV amount.
Here are where some qualifying conditions come into play, if you want to earn at these levels, as well as the subsequent parts 3 and 4 of the payment plan.
The qualifying conditions vary, but you will never have to purchase more than $47 worth of CTFO products each month, along with 5 personally enrolled, active, qualified people.
You can choose not to personally purchase any products, if you have 10 personally enrolled, active, qualified people.
These qualifications are required at the highest rank levels. To earn at the lower ranks, the qualifications will be less than these.
It gives you an idea of how easy it is to qualify for earnings in CTFO.

3. Regenerating Matrix Pay (with copyrighted profit sharing positions)
This is an organisational 3 by matrix structure, where each level holds 3 positions, which in turn branch out into 9 positions, and so on.
I will not go into the details of the matrix. It suffices to understand the rational of this is to leverage on team growth, allowing uplines' recruitment efforts to be felt and benefited by newer Associates who are lower in ranks.
Profit sharing positions sort of clone the Regenerating matrix pay, by allowing your 4th personally enrolled person onward to have new free positions created for you.
It does get complicated, but for me, the simple way to understand it is the more people you personally enroll, the more your commissions.

4. Infinity Bonus Pay
This is only reserved for the top 8 (out of 18) CTFO ranks, and pays out a percentage of the entire team's CV.
This is where the big bucks are made.
I won't go into the details here too. By the time you get there in those ranks, you would know them at your fingertips.
Frankly, only a very small percentage of Associates will be able to reach the highest ranks. I do not think that CTFO makes it any easier to get there.

The strong advantage in the CTFO opportunity is how it allows the lowest ranks to start earning, even without having to minimally purchase any of their product. And this is what I appreciate most about CTFO.

Will Changing The Future Outcome work for you

Companies exist to create products and services to meet a need.
Not to focus on recruiting and tie its distributors to the hope of recouping the amount invested in their initial and recurring purchases, only to pocket most of the revenue for themselves, as is the case for so many MLM companies.
CTFO is not such a company.
I see their drive on product sales, which is fantastic.
In fact, if you are giving CTFO a go, this is what you should focus on: driving targeted traffic to your free website, so that people looking for good quality CBD oil and its products can find your site, and make their purchases through it, or enroll through you to become preferred customers, or even Associates.
This is a high income skill: attract the right customers to your products.
Learn how you can leverage on the internet to attract people who are looking for what you are selling, so that you do not have to go around bugging or pestering family and friends to buy CTFO products from you. Click on the button below:

---

Pros of CTFO

1. New and emerging company
New MLM companies, though more risky since they have not established themselves yet, are also the best type of organizations to join, since the market is not yet saturated with their distributors, and not everyone would have tried their products.
Afterall, if you are just going for retail commissions and the 1st level of the Unilevel payment plan, then there is absolutely zero risk, since there are no purchasing qualifications to meet at all.

2. Promising niche
CBD oil is an up and coming niche, with more people starting to be aware of its benefits. Hence the best time to join is now.
Just stay abreast of the product developments, to ensure what you are promoting are of great quality, and will help your customers and referrals.

3. Great quality products at reasonable prices
It is rare for an MLM company to not jack up its product prices. I take my hat off CTFO, for not letting greed overcome their business ethics.

4. Great compensation plan
Yet another sign that tells us CTFO is a gem.
At its 1st Unilevel payment plan, it actually works exactly like an affiliate program, where people who promote the company do not have to pay them a single cent, but simply earn commissions off whatever sales they make.
To me, this is the best kind of compensation – fair and transparent.

5. Free to start earning
I guess this obvious plus point needs no further elaboration.
Despite all its pros, if you do not know how to drive free traffic to your business, you will still not see any substantial earnings.
Worse yet, there are people who actually try to get traffic using advertising. Though totally legit, a beginner running a business this way is just going to throw money down the drain, hundreds or possibly thousands of dollars.


Cons of CTFO

1. Still an MLM at its heart
CTFO is still an MLM at the core of its business model. This means there will still be people who work very hard trying to get referrals, putting in more than full time hours, but yet not getting the kind of renumeration that matches with their effort.
The nature of an MLM is that it rewards for climbing up the ranks. This is not easy at all, because dropout rate tends to be very high.
Especially for CTFO where there is no monetary investment to become its Associate, people would just sign up without much consideration as to whether they really want to run this seriously as a business.
Hence you may get many 'dead' referrals, who do not contribute to your income.
To climb the ranks, if you do not leverage on the internet to attract people who are looking to join an MLM opportunity, much of your effort will be futile.
You may feel frustrated very quickly at the lack of progress no matter how hard you work, and hence give up.

2. Recruitment needed to reach the potential of this business
Though you may be able to earn a substantial income with just the retail side of the business, you would not be allowing yourself to reach your maximum potential with this company.
Then you might as well be promoting CBD oils through affiliate programs of other companies that target the open market, their commissions may possibly be higher.

3. Geographical limitation
One big issue with selling CBD oils is that they are not legalized in certain countries in the world, so that really limits your geographical reach.

4. Family and friends may start to shun you
As you try to promote CTFO products or the business opportunity to friends and family (yes, you will!), if they sense you trying to push them something that they do not need, they may start to shun you.

Is CTFO Scam or legit? 

CTFO is a legitimate MLM company, a few notches above the rest in terms of its compensation plan and business ethics, as far as I can tell for now.
It is quite different from the regular MLMs like Amway, Arbonne, Nu Skin, and Hempworx, to name just a few.
---

An Alternative

If you are considering joining an MLM company, CTFO is a good candidate, in my opinion.
But you really need to know how to get free traffic to your business, otherwise it would still be difficult to see the success you hope for.
If you are passionate about CBD, but are unsure which business model to take, check out my post on how to sell CBD online.
Having said these, my personal favorite is still affiliate marketing, which is the exact model I am using right now to work full time from home:


And for reading all the way to the end of the post, I believe you have it in you to make this work. Here is your FREE PDF Guide: 4 Simple Steps to Making Money Online. Fill in your details to claim it:


If you have any concerns or questions regarding this CTFO review, do comment below, and we will start a conversation from there.
---