Welcome to my post on how to sell MLM online.
Here I will show you something that I did during my short stint with an MLM (multilevel marketing) company, which is highly successful, so you can use the same method in trying to scale up your MLM business.
Since mastering the technique, my eyes opened up to endless opportunities, so much so that I am now working full time from home, running my own online business.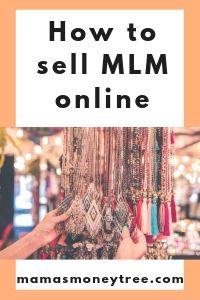 If you know me, or have read some of my posts reviewing specific MLM opportunities, you would have known I am no fan of MLMs.
It is so difficult to succeed with any MLM opportunity!

Firstly, I am not the sale-sy type of person who would approach friends or family to promote my MLM products, because I know they are priced over the top, and not exactly something that they really need.
For instance, why would anyone need cosmetics that charge an exorbitant price, when they can find equally great quality ones at half or even one-third the price?
If I am just shoving it into their faces for my own monetary gains, I feel extremely uncomfortable and exploitative of my friendship or kinship with them.
Moreover, to try and recruit people into the opportunity, painting it as a life-changer, when I myself was making losses, just did not go down well with me.
If you feel the same about the MLM company that you are with, do not despair.
As long as you are passionate about the products and brand that you are promoting, and the company offers retail commissions without requiring you to recruit a minimum number of distributors into the business, then this can work for you.
Take your time to read till the end of this article, so that you can decide if this is really a much more efficient method to earn.
---
---

Why this method is different
This method that I am going to show you is vastly different than traditional face to face selling, in the sense that you are selling the products only to people who need them.
To people who are specifically searching for your MLM products, you show up.
Wouldn't that lead to crazy conversion rates? These people have strong buyers' intent, with wallets outside their pockets, they are ready to buy.
And you are actually meeting their needs, adding value to their lives, to these people who are looking for the product and can afford it.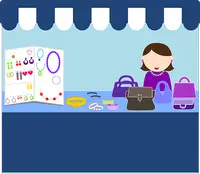 What's more, you do not have to go out to look for these customers, in fact they are the ones to come knocking on your (virtual) door!
When I discovered this method, I found myself stepping into a whole new world of internet marketing, with boundless opportunities.
I tried it out for a few months with a specific MLM product that I was trying to promote.
I saw some definite results (hundreds of dollars in commissions in one month), it also opened my eyes to all the possibilities with the method.
I then began my internet marketing journey using this model, ditching my MLM business that I barely started, once I saw how this model can be used to promote basically anything.
I didn't want to limit myself to a company that required investments from me before I was allowed to earn.
But that's just me, deep down in my heart I believe MLMs do more harm than good to society.
Of course everyone sees it differently. If you have a passion for the MLM company that you are with, and have faith in their product quality and business philosophy, then you must take a look at this method.
I will be detailing it right below, and if you think it will work for you, then learn the ropes, implement your learning, and stick with it until you see results.
Here we go…
---
How to sell MLM online (the non-annoying way)
You would have discovered by now, the "website" or so-called "back office" provided to you by your MLM company is just sitting there and doing nothing, with nobody landing on it.
It serves no purpose in driving sales, because nobody is going to find it. With the hundreds and thousands of duplicate websites, one for each distributor in your company, it is never going to show up in people's search results.
So what do you do besides offline marketing to the person standing right beside you along the supermarket aisle?
Facebook marketing, that's what they may teach you, or any other form of social media means.
Does it work? Nope.
In fact, it's just your own circle of friends and family who may see it, if you share your business page in the feed of your personal page, provided you are fine with mixing your business and personal life.
Unless you do advertising to get paid traffic to your business. But that would mean even more upfront costs, digging an even deeper hole than what you are already in, in an attempt to climb out of it.

The key to finding targeted traffic (without paid advertising)
So what is the key here?
The concept is a simple one. Search engines are where you will find the best kind of laser-targeted traffic.
People on search engines are actively researching for a certain product before they buy it.
They are looking for product reviews, how to use it, what the benefits are, any possible side effects, some scientific information, does it really solve their health issue, etc.
When they perform a search, they may click on some of the first few links that show up on page 1 of their search results.
Hence they land on the websites that search engines have ranked high in the search results, as they are able to provide the answers to their users.
So this is what you need to do.
Set up your very own website, not just the one provided by your MLM company.
(Related: other compelling reasons to create your own website)
Position the website to show up when people search for keywords related to your niche, your company products, for topics and issues related to the niche.
When these potential customers interact with your website content, and see how authentic you are in providing information, they will start to trust your recommendations.
They may then click on the link that sends them to your "website" provided by the MLM company, to go ahead and make the purchase.
That is how you will start to get those commissions rolling in, while at the same time adding value, helping people and showing up because they are looking for something.
How does that sound to you?
---
---
If you are daunted by having to set up your own website, don't be. It took me less than 10 minutes (on the right platform) to get everything all set up and running, as I will show you below.

Step 1: Choose your niche
This part is straightforward, since you are already with an MLM company that you are promoting, so your niche is obvious.
For instance, if the company is Valentus, then your niche could be coffee for health, or dieting coffee. If the company is Hempworx, then your niche could simply be CBD oils, or a specific health issue that you are familiar with. If it's Scentsy, your niche could be aromatherapy.

Step 2: Set up your website
If you have never owned a website before, like me when I first started out, this part can seem intimidating.
Here I want to show you an awesome platform I am using, that allows me to set things up in 3 simple steps: choose your domain name, choose your website title, and choose a theme design.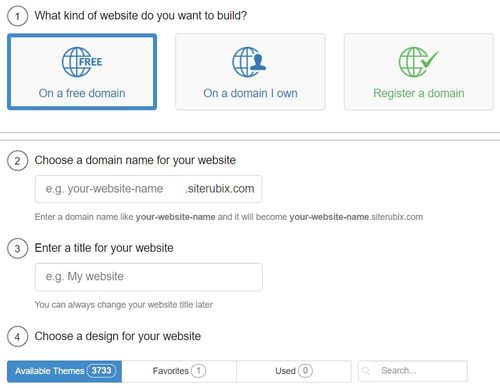 The platform is called Wealthy Affiliate. It is an all-in-one training, tools, resources and community platform, where all the elite internet marketers are.
This website that you are on is my 2nd one. Everything I know today about running my own online business, I learnt through Wealthy Affiliate.
They provide a free starter membership, that comes with 2 websites (including hosting), entirely free.


Step 3: Get traffic
This is where all the fun and the hard work starts.
In order to get into the good books of the search engines, you've got to prove your worth.
Among the countless websites out there, who are they to rank on page 1 of their users' search results?
Search engines will present websites that provide what they think are the best and most complete answers, that consistently publish authentic and unique content that add value to their visitors.
And this is what this part of building out your website is all about: what content to write? What keywords to target? What are people in your niche searching for?
You have to know all these, so that you can gear your content to answer those questions, instead of wasting time writing content that nobody is interested in.
How much search volume does your targeted keyword get?
How about competitors that target the same keyword?
How many competitors are there, what are your chances of ranking on page 1 when you target a specific keyword?

The training in Wealthy Affiliate will cover all these and much more.
Let me just show you a keyword research tool that I am using inside Wealthy Affiliate, on a daily basis, that is instrumental in helping me find low competition keywords, so that my posts frequently appear on page 1 of search results.
This tool is called Jaaxy.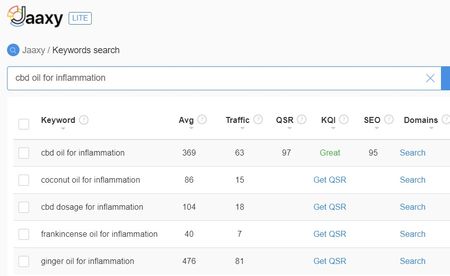 This example shows you the keyword search results for a random term that I just typed in, for 'cbd oil for inflammation'.
It shows that the monthly search volume is 369. And with a QSR of 97, it tells us there are 97 sites that are targeting the same keyword.
It does not mean you would rank at 98. As your site gains credibility and trust in the eyes of the search engines, you rankings will climb steadily, and you will be able to outrank many that you never thought you would.
Wealthy Affiliate training covers all aspects of creating content in a way that gets you the love of the search engines.
It takes time, hard work and patience, but the rewards are so worth it.
When your website gets established, the amount of free organic traffic that is driven to your site by the search engines are simply unstoppable.

Step 4: Monetise
Once you get traffic landing on your site, the world is at your feet. You would have so many possible ways to monetise that traffic, not just through your MLM opportunity.
Of course you would be linking from the niche website to your "website" provided by the company, that is how you can drive sales, but that is just one income stream.
With your own website, there are so many things you can do, the sky is the limit.
You can allow advertising networks to publish ads on your site, earning ads revenue.
You can promote so many other companies, not just that one that you have joined. It doesn't even have to be an MLM company. It can be any company that has an affiliate program, that earns you commissions when people buy products through your affiliate links.
You can even create your own products to sell on your website, if you have some great ideas floating around.

I hope this article has stretched your imagination and opened your eyes to what having your very own website can do for your online adventures.


Check out Wealthy Affiliate through a free account before you decide whether to take up its paid membership, so that you understand what the platform entails, and what it can do for you.
Hope to see you on the inside!
---
Meanwhile, here is a FREE PDF Guide: 4 Simple Steps to Making Money Online, which you can download to read in your own free time. Fill in your details to claim it:


If you have any queries or thoughts about promoting an MLM opportunity by building your own website, do drop your comments below, and we will start a conversation from there.
---