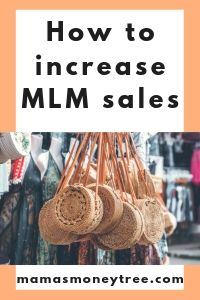 Are you sick and tired of trying to sell your MLM products to the friends and family around you? Have you been wondering how to increase MLM sales to people outside of your social circle?
I can totally understand how you feel, as I have never been able to bring myself to sell to those I know, especially when the products are overpriced.
I also do not like to be seen as exploiting the relationships for my own financial gains, hence I have never liked to mix business with my personal life.

My story…
It was by a stroke of fate that I had one foot step into an MLM opportunity, and another in internet marketing, which happened at the same time, as I was exploring various options of making an income from home.
Putting one and one together led to such amazing results that I saw the immense power of the internet marketing method that I was using.
In the 3rd month, I started making hundreds of dollars in commission, with just a few sales.
This was proof of concept. It worked!
I dropped the MLM company altogether, since deep in my heart, I had never been comfortable with how the MLM business model is run. But that's just me, it's a personal thing.
Anyway the sky is the limit when it comes to this internet marketing method that I am going to detail here in this article, so much so that I really don't need to be tied down by any MLM company.
Oh well, that's besides the point here.
I'm going to show you the secret that very few MLM-ers know about, because they have not been taught this way.
It is a high-income method of leveraging the internet to get free traffic to your business. You can do this regardless of the MLM company that you are with.
The last gathering you attended will be the last time that you have had to pester your friends, colleagues, or relatives to buy those dietary supplements, or cosmetics, or essential oils from you.
Ready?

Sell your MLM products to people who are looking for them

Doesn't this sound great? And shouldn't this be the way that any business be run?
Companies create products or services to meet demands, to serve people's needs.
People who need these products will reach out. You should be targeting this group of people, as you will be meeting a real need.
It's a win-win.
The traditional way of pushing MLM products to your warm market hardly works anymore, especially in this time and age, when so many people are skeptical of MLMs. In fact, more likely than not, it serves to put people off.
But if there are people trying to solve some problem, say boost their immunity, and have heard of a specific brand of health supplements, which they are researching to find out more about, and you show up with what they are looking for, then you've got yourself a potential customer!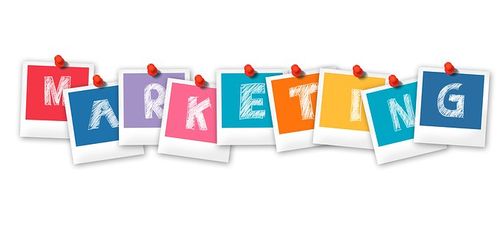 This way of running your MLM business has several strong advantages:

1. Add value by serving needs
I bet you will feel a lot more fulfilled and see much more meaning in what you are selling if these products can solve real problems that people are facing.
This is definitely a much better way to promote your business than to shove expensive products down people's throats, when they might not even need them. Don't you think so?

2. Ready buyers
People at the last stage of the research cycle are ever ready to buy, with their wallets out of their pockets.
You want to show up when this happens.
If you have a comprehensive piece of information, detailing everything about the product, from its benefits to side effects, pros and cons, how it should be taken, how much it costs, etc. then you are answering all the questions of this potential buyer.
As they complete their research cycle upon encountering you, they get to trust your knowledge and expertise in the niche. You will then be in the position to encourage them to make the purchase there and then.

3. Free, unstoppable traffic
Once you learn the ropes of working your way through this method, you will get potential customers sent to your doorstep (virtually, not the physical one, don't worry).
This means you do not have to go out looking for buyers. They will come looking for you.
In fact, you will never have to spend a single cent on advertising. This is the power of free organic traffic.

How to get started

You will need a website
I'm not talking about the duplicate website provided by the MLM company that all its distributors will get.
To get free organic traffic, which comes from search engines, you need your very own website, and from it you can link out to the duplicate website provided by your MLM company.
This is because the search engines hate duplicate sites, and will never rank them high enough for anyone to find them.
Moreover, with your own website, you can build your own brand, and establish an online presence. Only then will you gain the trust of your audience, and get to build rapport with them.
(Read this blog for 5 compelling reasons to build your very own website.)
By nurturing a trusting and win-win relationship, they will be more than willing to buy through your recommended links.
If you have never set up your own website before, don't worry.
That was me, when I first started out not too long ago.
With internet technology these days, you do not need to know a single line of coding to build a beautiful and professional-looking website.
This platform that I'm recommending is the leading player in the industry, providing training, tools, resources, as well as an entire community.
Its website builder took me just a few minutes to get everything set up, in 4 simple steps.

How to get free organic traffic
Content is king, if you are looking to get free organic traffic landing on your website.
Search engines want to present the best websites that can answer their users' questions and solve their problems completely.
So if you have an updated site, on which you consistently create authentic content that provides comprehensive reviews to the products you are trying to promote, as well as other informational articles, then over time, the search engines will start to give your site the credibility it deserves.
When your site starts to rank on the first page of search engine users' search results, you will get a flood of unstoppable free traffic.
The training platform I recommend provides comprehensive, step by step lessons on how to write so that your posts are optimized for the search engines to find and rank them well.

It takes time and hard work
I will be lying to you if I told you this was easy.
The concept is a simple one, but this route really takes some hard work, otherwise everybody will be clambering for it, considering it doesn't cost you a single cent in advertising.
But once you get there, you will look back and find all the effort so worth it.

The sky is the limit
Positioning your website to rank high in the search engines is a high-income skill.
It is the most sustainable way to run any online business, because when you are on the throne (ranking on page 1 of search results), competitors cannot simply shove you out of the game as and when they like.
The more original and helpful content you consistently create, the deeper the roots of your business take hold in the ground, allowing you to build up a skyscraper.
Once you master the art of search engine optimization and get your website to rank high in search results, the sky is the limit.
You can promote other stuff on the same website, as long as those are still relevant to your niche.
You can even build out another website, and another, creating multiple income streams.
If this sounds good to you,

… and get started today, setting up your own website.

Retail over recruitment
Many MLM companies nudge their distributors to focus on the recruitment aspect of the business, because it is what makes the company the money.
When your downline first joins, they probably have to purchase some starter package, followed by some monthly order. Not all MLM companies impose this, but many do.
This is how they make their revenue, off their own distributors.

Recruiting is not the best deal for you
Standing in your shoes, it takes many referrals to build up your own team sufficiently to get a substantial income out of this. Whilst you are working hard recruiting people, most of what is paid by your referrals get passed upward, and you get an unjustly small amount.
Moreover, when you recruit people into the program, it will be based on the premise that it is a lucrative business opportunity.
But how are you to convince anyone, if you have not been making a good income for yourself yet? Would you expect your referrals to be doing the same? To try and recruit others into a golden opportunity that they could in fact be suffering losses from?
To me, this does not feel very right.
It is also why I feel that the whole MLM structure is an exploitative one.

Retail provides much more profit for you
Profiting through retail sales is a much more legit way to run any business. Because you are selling those products to people who see the value in them, and who are willing to pay for them.
You would be surprised how people who can afford it may be willing to spend on a good quality product. But it is possible they do not want to be tied down to some minimum monthly purchase requirement.
In that case, they will not be interested in the opportunity.
They just want to have the freedom to buy something as and when they need it.
These are your potential retail customers, who can only be found on the internet, not through your own social circles.
No matter which MLM company you are with, if you study the compensation plan, chances are you will find the retail commissions to be quite a good percentage.
So if you can leverage this, and start earning through the retail aspect of the business, then your chances of success will be much higher than going down the path of recruitment.
When you attain a certain level of income, you will then find it easier to convince others to join your team, as you would then have a game plan that you can impart to your referrals, to help them succeed.

This is what I have gleaned from my short stint with an MLM company, along with using free organic traffic on my own website to drive sales to the duplicate website provided by the MLM company.
Since then, I have created other websites, each producing an income stream.
If you would like to get started,

… and set up your own website today, in just a few simple steps.
---
Meanwhile, here is a FREE PDF Guide: 4 Simple Steps to Making Money Online, which you can download to read in your own free time. Fill in your details to claim it:


If you have any queries or thoughts about increasing your MLM sales by building your own website, do drop your comments below, and we will start a conversation from there.
---