Welcome to my comprehensive, step by step guide on how to sell CBD online.
These days, as people take to the internet to research on whatever product that they intend to buy, this guide will show you the method to leverage on this trend, so that you target an audience with strong buyer intent, without having to spend a cent on advertising.
The CBD niche is a unique one, a rising star amidst the controversies, in an industry that is rapidly expanding as more states in the US, and countries all over the world legalise it, and the masses begin to experience its therapeutic effects on health and well-being.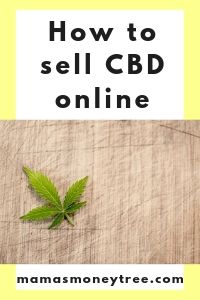 If you already understand the CBD niche well, and just want to get started with your very own website to start selling CBD oils and other CBD-related products, check out:

If you have not done much research into this CBD niche, read on as I show you the way, step by step.
---
Before you learn how to sell CBD online
What you need to know about CBD
CBD (cannabidiol) is a substance found in the cannabis plant. It should not be confused with THC (tetrahydrocannabinol), which is the notorious substance that makes you high.
Unfortunately, CBD has been stained with the bad name of the marijuana plant, which people smoke to get the feeling of euphoria.
CBD derived from the hemp plant has THC levels from zero to a maximum of 0.3%, and will not cause the undesirable mind-altering effects.
In fact, CBD oil has been used as a remedy and relief for so many different types of ailments that more and more people are embracing this miracle from nature into their lives.
Right now, it is an exploding industry. Though exciting, if you are thinking of selling or promoting CBD oils and related products, you have to keep a watch out for unethical manufacturers that put profit above all else, and just want to ride on the waves of this emerging sector.
Another consideration will be the laws governing the sales and use of CBD oils and other CBD products. It is not something that is completely legalised all over the world, as yet. Hence there may be some grey areas that you may be stepping on, depending on the location of your target audience.
In this respect, you need to study the products you would be selling or promoting, as well as the regulations regarding their sales very carefully.

My favourite business model: Affiliate Marketing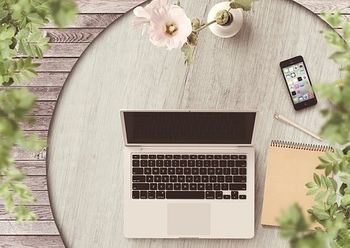 Why do I think affiliate marketing is the best business model if you want to sell CBD online? Among everything I have seen, it has the lowest start up cost, and is simply a neat and hassle-free way to build an online business.
You see, with affiliate marketing, you leverage on the existing CBD products already in the market. You do not have to carry your own products, source for suppliers, negotiate on pricing with them, and stock up on your inventory.
Neither do you have to handle deliveries or any form of customer complaints, refunds, returns, etc. None of these, because you do not own the products.
You do not need an online store, which is required for dropshipping or any other kind of eCommerce models. An online store will incur a fee, for the necessary features, like secure payment, inventory tabs, etc. This adds to the upfront cost in setting up your business.
In affiliate marketing, the sales transaction takes place between the customers and the CBD companies. So you do not need your own online storefront. You simply earn by bringing these customers to the virtual doorstep of those companies. How this is done exactly will be discussed further down in this article.
This means you get to work on your business totally from home, or anywhere for that matter. You choose whatever reputable companies that you want to work with, and you can promote as many great brands as you like at the same time.
Having said that, if you are doing direct selling with an MLM company, this same method will work too! Except that you replace the affiliate links with your own URL to the page or website provided by your company. So just skip the next section on affiliate programs, and read on to learn how you can use this method to your advantage.

Look for profitable affiliate programs for CBD
These days, affiliate marketing is seeing an upward trend that has no end in sight, as more and more people take their shopping online.
Companies love affiliate marketers, because it works in a completely different way to conventional advertising. In fact, affiliate marketers who promote their brands are seen to do free advertising for them. Companies pay a commission only when a sales is made.
Unlike in their regular advertising campaigns, where they have to fork out a huge upfront cost, with no guarantee in sales.
That is why forward-looking companies love their affiliates.
When it comes to the CBD industry, you can get hit by a myriad of companies, big and small, legit and quacks. It may not be easy to discern the honest ones from those who simply slap some unverified claims on the quality of their CBD oils and products.
As a starting point, you can explore the affiliate programs of these few companies that I know to be honourable in their customer care and in upholding their product quality and integrity.
The key is in finding really great brands that you wholeheartedly believe in, so that what you are promoting to your audience is of something that will genuinely help with their issues.
You do not need to sign up with too many affiliate programs. The key is to find a handful of your personal favourites, by having experienced their effects yourself, or by researching and reading up on the companies, customer reviews, etc.
Do not jump the gun, though. Most companies would want to see your website, and learn how you will be promoting them, before they will consider approving your application.
So as you build up your website, you can start looking out for companies that you want to promote, but the actual application into their affiliate programs will come in further down the road.

Can I promote the MLM company that I am with?
Certainly! You simply place your URL to the sales page or website provided by your company, onto your own website, which is where potential customers will land on.
You will still need your own website, because those provided by your MLM company will never feature in people's search results, as they are all duplicates, as many copies as your company has its distributors.
Search engines hate duplicates. So the website provided by your company is effectively of zero use, if you do not know how to drive traffic onto there.
As you will learn in the next section, the key is to have your own website ranked high in search results, so that you can funnel your website visitors to your MLM sales page.
(Related: 5 compelling reasons to build your very own website)
---
Setting up your niche website
Why do you need your own website?
I have answered this question extensively in another post that you may like to read.
In short, owning a website is like buying a piece of property in the internet space. It is an investment that will profoundly affect your online business.
With your own online property, you can control everything on it. You can monetise it through affiliate marketing, allowing advertising networks to place ads on there, collect visitors' emails and build your own loyal following, etc.
Most importantly, you build your brand and online presence, so people know where to find you, who you are, you gain trust and credibility, not just from your website visitors, but from the search engines.
Search engines will be the most powerful way to drive fresh traffic to your site, as you will see later.

Setting up your website – the technical aspects
This website that you are on right now, is the result of an awesome training platform that I found when embarking on my online journey.
I am a complete dummy when it comes to anything techy. And yet I was able to build up this website with my bare hands, through the training, tools and resources provided at Wealthy Affiliate.
With step by step, easy to follow instructions suitable for a complete newbie, setting up the technical side of things was a breeze, surprisingly. Wealthy Affiliate took care of everything, from hosting and site security to search engine optimisation and site speed.


I did not have to worry about a single thing, as they have the most advanced technology, all in place.
In 3 simple steps, you can have your website up and running: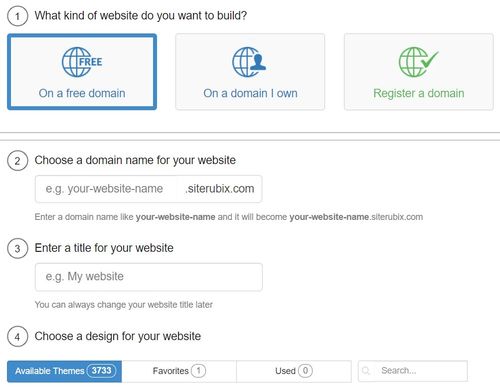 Choose a domain name, choose your website title, and choose a theme. That's it!
They even have templates for privacy policy and affiliate disclosure which you can use.

Driving free organic traffic to your website
Once things are all set up, you are ready to get rolling! This is when you will start investing your time and energy in creating content that ultimately sends free organic traffic to your website.
Why do I need organic traffic
Organic traffic is the holy grail for any business. It comes from people searching for whatever you happen to be promoting on your website.
Do you think it would be easier to sell CBD oil to someone who is looking specifically for it to help deal with their anxiety? Or to a friend whom you haven't seen for ages, or by blasting expensive advertisements to the person on Facebook who is just trying to catch up with her friends?
There you go.
When you meet the need of someone who is at the last stage of their research cycle, when they are looking for the best CBD oil that can help with their inflammation, and you show up, with genuine recommendations that truly serve to add value to that person's life, I think they will place their trust in you.
That is what organic traffic is all about. Show up with authentic help, to those who are looking for it.

Keyword research
This is where keyword research comes in, to help you find keywords that people type into the search engines, so that you can target those in your content.
In this way, the search engines will understand your content as answering the questions of their users.
The only tool I use for keyword research is called Jaaxy. As a Wealthy Affiliate member, this is one of the tools I get access to, that I use practically everyday for my businesses.


Let's take a brief look at how it works.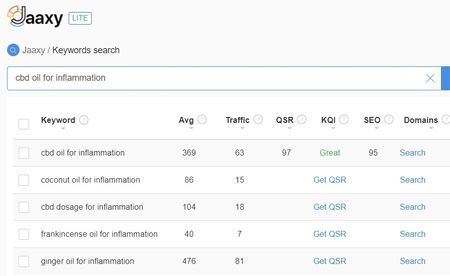 I simply type in the keyword I want to target, and it will show me the monthly searches, the traffic I may get if I land on page 1 of the search results, as well as the competition that I will face with this keyword.
A lot more details are covered within the Wealthy Affiliate training about targeting low competition keywords, what you see here does not even scratch the surface.

Write content to rank in search engines
Having researched on a keyword to target, you then create content around your niche, which is CBD. As you build out the content on your website, search engines will start to trust you as the authority in the niche, and reward you with free organic traffic, by ranking your site on page 1.
It does not happen overnight, as you need to prove your website's worth to the search engines.
How exactly to write in the way that will get you the love of the search engines, all the details are covered in the Wealthy Affiliate training.
Some possible topics to build your posts around include:
product reviews for the CBD brands that you are promoting
informative posts on how CBD oil can alleviate some specific issues
how to identify good quality CBD products, and how to spot the low quality ones
the various ways that CBD oils can be used
personal stories, and so much more…

Go start your CBD niche website
I hope this article has provided some insights on how you can really create a thriving business around CBD oils and their related products, while at the same time helping people solve their problems and meet their needs.
Get started now, join Wealthy Affiliate FOR FREE, and you will get to see the immense power of knowledge that is just waiting for you to uncover. The tools, resources, and its entire genuine community will be what you need to kickstart this exciting adventure.

---
If you like what you have read so far, you may want to sign up for your FREE PDF Guide: 4 Simple Steps to Making Money Online. Fill in your details to claim it:


If you have any questions regarding selling CBD online, simply leave a comment below, and we will start a conversation from there.
---