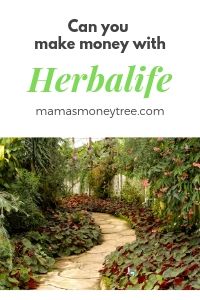 Herbalife is the 3rd strongest MLM company in terms of revenue generated in 2017. If you are wondering what is the Herbalife scam that you are hearing about, this is where you will get updated about this MLM giant.
With its own distributors having filed a complaint against itself, plus lots of trouble over the years with the FTC (Federal Trade Commission), and reported health issues in India caused by its products, Herbalife has certainly seen some exciting times.
Here you will learn the background of this company, and find out more about its products and their quality. We will then examine its compensation plan so that you can make a better-informed decision about becoming an Herbalife independent distributor.
Are its products marketable, or are they simply too exorbitantly priced?
How does their incentive structure work?

Why do some people call Herbalife a pyramid scheme?
We will uncover the answers to these questions and more here…
Without further ado, let's dive right in now!
---

Herbalife: Review Summary

Product: Herbalife
Creator: Mark Hughes
Product type: weight loss and beauty products, and nutritional supplements, sold under MLM (multilevel marketing) scheme
Price: $94.10 or $124.10 to buy starter kits to qualify as an Herbalife distributor
Scam / Legit? : Legit
Recommended or not? : Not recommended
Herbalife is a highly successful MLM company. That doesn't mean it will work for you, since majority of the profits appear to have gone to only those few executives at the top of the ranks.
The main issues with Herbalife are its expensive products, hence relying mainly on recruitment to create a false demand for them, since everyone needs to buy an expensive starter kit in order to qualify as a distributor.
So distributors are the ones who end up giving business to the company – not a very ethical way to run a business, in my opinion.
---
---

What is Herbalife?

We will answer this question by taking a close look at its products as well as business opportunity. But before that, let's have a brief look at its history and background.

A brief history (including what is the Herbalife scam)

Mark Hughes, a young lad at 24 years old, founded Herbalife in 1980. Prior to that, he was selling all sorts of things, including weight loss shakes.
A natural in sales and marketing, Mark was introduced to the business model of direct selling when he joined a small MLM company, which later closed down.
He went on to build up Herbalife aggresively, mainly selling weight loss products. His company was under fire when scientists and nutritionists claimed that his formula was unsafe.
Amidst lawsuits and scrutiny by the US FDA (Food and Drug Administration), Herbalife continued its rapid growth, expanding its influence to all corners of the world.
In 2014 came the biggest setback ever: Herbalife was being investigated by the FTC (Federal Trade Commission) for being an illegal pyramid scheme. In 2016, FTC accepted a $200 million settlement, which it gave out to Herbalife's former distributors who allegedly lost money through the scheme.
So that's the juicy bit of news behind 'what is the Herbalife scam?', which sparked lots of debates because FTC did cite their business model as 'deceptive and unlawful acts', but did not actually shut them down.
Triumphant that at least it wasn't officially labeled as a pyramid scheme, Herbalife made a comeback, stronger than ever. In fact, it made $4.5 billion in its 2017 revenue, coming in 3rd among all the MLM companies in the world, right after Amway and Avon.
Unfortunately, more trouble followed.
In the March-April 2019 edition of the Journal of Clinical and Experimental Hepatology, a case report was published in India by medical staff. It documented acute liver failure of a woman who consumed three Herbalife products daily over two months.
The report also referenced similar cases reported in other countries like the US, Spain, Switzerland, Israel, etc.
Of course these are isolated cases. The vast majority of Herbalife consumers do not experience any adverse effects. If it were really that bad, it wouldn't be in business until today.
But even one case is still one too many.
I am not the health expert, so I will leave it at that, presenting you with the facts, so you can decide for yourself if the company is worth promoting.

Herbalife Products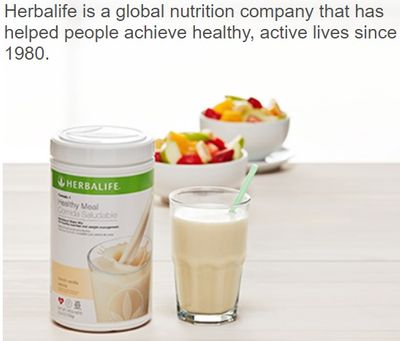 Weight loss – nutritional shakes, protein shakes, protein bars, herbal tea concentrate, etc.

Nutritional supplements – for heart health, women and men's health, healthy aging, digestive health, immune health, and stress management

Beauty products – skin and hair care products
When it comes down to quality, I believe Herbalife products do adhere to some standard, and customers' reviews are mostly positive. That would be expected, otherwise it can't be in business for almost 40 years!
Like anything under the sun, it has its fair share of negative reviews, but it's an acceptable percentage, not alarming in nature or number of complaints. So even though I wouldn't say these are some miracle products that can help you lose weight fast, they should be quite safe as long as they are taken in moderation.
Personally I'm no fan of any kind of protein shakes or nutritional shakes, as they still contain fillers that our bodies do not need.
The best way to diet is the healthiest and cheapest way – go on a plant based diet, with careful supplementation for vitamin B12. That's it. Life has always been that simple.
But of course companies like Herbalife will capitalize on the human need to do something about their weight, to remain slim.
And like any other MLM company, they jack up the prices of their products on the claim that they are of top quality, and then create artificial demand for their products through the MLM recruitment scheme, since the prices are too high for real market demand.
It is timely to now move our discussion to the Herbalife compensation plan, and understand how it works.
---
---

How to earn as Herbalife independent distributors

Like in any other MLM scheme, you can earn through 2 ways when you join as an Herbalife independent distributor:

Retail commission
You earn a commission off the products that you sell to people. This is a direct and fair way to reward anyone who works hard to promote the company's products to people.
Unfortunately, products by MLM companies are naturally very difficult to sell, by virtue of its exorbitant pricing.
That is why MLMs always urge their distributors to focus on recruiting others to join as distributors, instead of making a commission off their sales.

Recruitment commission and bonuses
When you recruit people to become independent distributors of Herbalife just like you, they form your team, and become part of your downline. Whatever they manage to sell, you get a bonus. As the team grows, the bonuses grow too.

That's the gist of it.

I have never tried to understand the exact compensation plans of MLM companies when it comes to recruitment bonuses and commissions, because they intentionally make the whole system exceedingly complicated. Or maybe it's just me.
Later on I will explain why I think MLM companies love to create convoluted reward structures that are beyond the comprehension of most new distributors.

How to join Herbalife
To become an independent Herbalife distributor, first you have to buy yourself in, with one of these kits:
International Business Pack: $94.10, or
Super Starter International Business Pack: $124.10
They include discounted Herbalife products, as well as training and support.

Why Herbalife may not work for you

Herbalife is like any other typical MLM company, which works for its founders and the few who joined at the right time when the company was in its infancy stage, thus managed to work their way to the top pretty easily.
It works for them only, and not for you and more than 93% of the distributors, because the entire business model was structured to achieve just that.
You see, it all starts with overpriced products.
No one in the open market would want to buy them, because there are equally great products out there at much lower prices, owned by non-MLM companies.
So only people who are incentivized with bonuses and rewards will buy the products, since they are in fact buying the rights to sell the products, and recruit more people, and earn from the commissions.
So often, people are made to believe that this is a business opportunity that will change their lives for the better.
Sadly, the truth is far from that.
At the lower ranks, earnings are miserable.
You could be sacrificing many hours trying to talk people into the business, or getting them to make purchases.
The compensation plan then does its work of sending the bulk of the earnings up to those at the echelons of the hierarchy.
Only if you can manage to work your way up the ranks, after months or even years of toiling and making way less than what you deserve, you may eventually get to reap the rewards of others' (your downlines) labor.
I hope you now see the whole picture of how MLMs are not made to work for their distributors.
They use a lot of hype, all their fast cars and big mansions, to make promises of a better life, with their convincing scripts.
I know it because I put one foot through the door of an MLM company. I took a clear look around, and stepped right out. The compelling reason was that I couldn't sell the products or the business opportunity to my friends and family, because I felt that I would be exploiting them for my own gains.
I didn't feel it was right to shove an expensive product into their face when they weren't even looking for it or in need of it. So I got out of there fast.
---

What I'm doing now is completely different from MLM

The business model I'm using now doesn't require me to do any face to face selling or recruitment.
Neither am I working for someone else's business.
What I do is to build up my very own online business.
I then position it in such a way that it shows up to people who are searching for what I am promoting. This is in stark contrast to shoving an offer rudely into somebody's face, insisting that they need the product.
So I'm adding value, genuinely helping people who are actively searching for answers to certain problems.
If this sounds intriguing, check out my other post where I explain at length how the method works exactly:
---

Pros of Herbalife

1. Established and highly successful company
Herbalife is highly successful, so they must be doing something right. You just need to ponder whether that something is right for you or not.

2. Evergreen niche
The niche that Herbalife is in – weight loss, will never go out of trend. So it should be around for quite some time, provided it doesn't run into some serious lawsuit in the near future.

Cons of Herbalife

1. Overpriced products
It all starts with the pricing, to know how much an MLM company values its retail over recruitment. If products are really great, then the company should be confident that they can make great profits, the honest and transparent way, if marketed affordably to the masses.
But no. Too many MLM companies are deliberately overpricing their products This can only mean one thing – they are making the distributors pay for those expensive yachts and limos.

2. Too much focus on recruitment 
When a company builds on recruitment instead of products, it leads to saturation very quickly.
There may come a day when people see through the fact that things are just not working out for them, and decide to call it a day. When distributors are no longer supporting the company financially, it collapses on itself.

3. Majority of distributors do not earn anything.
Take a look at the income disclosure for 2015:


More than 93% of sales leaders with a downline are earning an annual income of less than $10K, with 72% earning nothing or less than $1K for the whole year.
How is that even a life-changing opportunity for anyone?
And people who haven't managed to recruit any downline under them has not been included in this set of data, so in fact the real percentage that is earning close to nothing is much higher.

4. Friends and family may start to shun you 
Once you start to approach family and friends as your warm leads, you may find that they start to steer clear of you. And you can't blame them, for you are obviously selling them things that they don't need.
---

Is Herbalife Scam or Legit?

Herbalife is definitely a legitimate MLM business, it's just got some not so glamorous history behind it.
I do not recommend Herbalife, or any MLM company that focuses on recruitment, for that matter.
If you really want to join an MLM, a few that are worth considering include Cili by Design, CTFO, Atomy, and Felice Cafe, to name just a few. The main reason is because these MLM companies give strong focus to the retail part of their businesses.

An Alternative

The fair and transparent reward system, when you help a company promote and sell their products, is for them to pay you a commission for each sale that you make. Not for headcounts, unless you are the human resource manager.
By marketing the products, you are already helping them with free advertising. It makes no sense that you should pay them to help them promote their products, right?
In my online business, my earnings are based off whatever sales I help the companies make.
And because there is zero barrier to entry (you do not have to pay them a single cent to start promoting them), I do not have to limit myself to any one particular company.
I can choose to work with as many companies I like, and promote them all together at the same time.
This is called affiliate marketing, the way through which many successful internet marketers are making their full time income, and even turning it into a passive income.
Are you ready to take the first step, and learn how it can be done? Click on the button below.

And for reading all the way to the end of the post, I believe you have it in you to make this work. Here is your FREE PDF Guide: 4 Simple Steps to Making Money Online. Fill in your details to claim it:
If you have any concerns or questions regarding this Herbalife review, do comment below, and we will start a conversation from there.
---