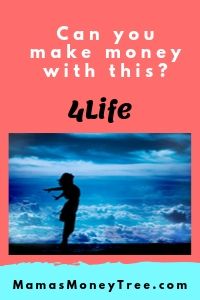 Are you considering taking this up on the side, but feeling apprehensive and wondering: is 4Life a scam?
Welcome to my 4Life review.
This article aims to present all the information that you need to make a better-informed decision, about whether 4Life is an opportunity worth investing your time and money in.
We will examine the company's background, its products, as well as its compensation plan, and latest income statements of its distributors.
With an overall picture in mind, it will help us better understand why so many people are calling this company a scam.

Without further ado, let's dive right in now!
---

4Life Review Summary

Product: 4Life
Creators: David and Bianca Lisonbee
Product type: MLM company selling health and wellness products
Price: $25 Enrollment Kit + $250 to $525 Enrollment Pack
Scam / Legit? : Legit
Recommended or not? : NOT recommended
4Life is an MLM (multilevel marketing) company in the health and wellness niche, selling a wide range of supplements, shakes, essential oils, and personal care products. Its flagship items are Transfer Factor Plus and RioVida, for boosting the immune system.
The compensation plan of 4Life has a strong focus on recruitment, together with a minimum monthly PV requirement. These make it very difficult for any person to succeed with this business opportunity, as we will see from its income statement.
---
---

What is 4Life

A brief background of 4Life

4Life was formed in 1998, by its founders David and Bianca Lisonbee. They have their own research company, called 4Life Research, headed by David himself.
4Life has received an A+ rating by the Better Business Bureau (BBB).
Their Team 4Life comprises world-renown athletes who embrace 4Life products in their training regimen.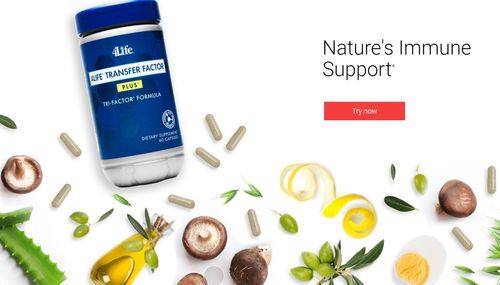 All these add credibility to the values of the company and its product quality. In the few instances of brushes with the FDA, 4Life had been swift in reigning in their distributors who were making unverified health claims to their customers.
Along with the fact that 4Life has survived more than two decades in a highly competitive industry, I believe we are looking at a trustworthy company that develops great products well-loved by its customers.
Whether the business opportunity is just as great, that's another story that we will dwell into, after we take a close look at its product line.

4Life Product Line

The flagship products of 4Life are its transfer factor supplements, which makes use of extracts from cow colostrum to bring immune memory and knowledge into our bodies, boosting our defense against invading threats.
The various categories of 4Life products include the following:

Transfer Factor Immune Support
The most popular product, Transfer Factor Plus, is retailing at $76 at the time of this writing.
The RioVida series comprises transfer factors in the forms of liquid supplements, powder, and gel.

Targeted Transfer Factor
These are designed for specific functions, like cardio, recall, glutamine, etc.

Skincare
Here you will find facial and skin products like masks, moisturizing cream, serum, eye cream, etc.

4Life Transform
These include supplements for hormonal balance, vitality, fat burning, stress management, etc.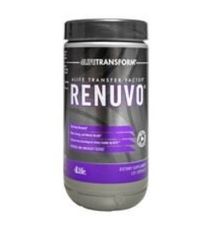 Essential oils
In this series, they have essential oil blends for various purposes, like digestion, metabolism, calming effects, etc.
Coconut oil as a carrier for the essential oils is available for sale as well, along with other accessories like diffuser necklace, diffuser bracelet, carrying case, roll-on bottles, and diffuser.

Digestion
This department houses prebiotics, digestive enzymes, supplement for cleansing and detox, herbal tea, etc.

Energy
These are supplements in the form of ready-to-mix powder packs.

ShapeRite by 4Life
Meal replacement drinks and other formula that help you keep in shape.

Personal Care
Products in this enummi line include shampoo, conditioner, body scrub, body lotion, toothpaste, etc.

Basic Wellness
More supplements for various functions like muscle repair, healthy joint tissue, restful sleep, calming and de-stress, hormonal support, antioxidant, etc.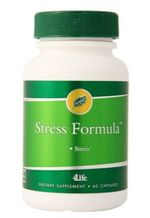 Personally, I find the huge variety of products offered to be rather overwhelming, but of course many will say it's a good thing that you can find everything you need here, if it's a trustworthy brand that works for you.

4Life Product Quality and Feedback

There are many reviews by 4Life's customers (could be their distributors too) who have taken their products and found their immunity to be greatly enhanced.
Of course not everything works the same for everyone. There is a smaller number of reviews which claim that the Transfer Factor Plus and some other 4Life products have no effect on them.
Generally, I'd say the positives outnumber the negatives. And we definitely do not find anyone who says 4Life products have harmed them in any way. The worst you could get is not seeing any benefits after having paid a hefty price.
---
---

4Life Business Opportunity

To make money from the 4Life business opportunity, the very first step is to become their preferred customer, by purchasing a $25 Enrollment Kit.
It is not a 'must' to become a preferred customer first, and in fact this does not qualify you to earn anything yet.
But the preferred customer status allows you to purchase their Enrollment Pack (which you will need to become an active distributor) at whole sale price, which makes the $25 very much worthwhile.

How to become a 4Life Distributor

To become a 4Life distributor, you have to purchase one of their Enrollment Packs, which range in price from $250 to $525 (wholesale price) or $333 to $700 (retail price).
On top of that, you would have to maintain a monthly PV sales of 100. For many people who are not able to meet this requirement, and still want to maintain their status as an active distributor, they frequently end up buying the products themselves.
Hence I do not think highly of compensation plans that impose a monthly requirement, as it can mean a recurring cost on the part of the distributor, who then effectively becomes the customer.

How to make money with 4Life

As with any other MLM company (just like Jeunesse, Herbalife, Avon, Amway, etc.), there are two main ways to make money with 4Life: sell their products to earn retail commission, or recruit people into the business, to earn residual commission and other bonuses.

Retail commission
As a distributor, you get to earn 25% commission whenever a customer makes an order through you.
Though I believe 4Life has strong products in terms of quality and effectiveness, and there is definitely a market for it, the issue is that people who have tried it and are happy with the results will very likely sign up to be their preferred customers.
This leaves 4Life distributors with very few potential customers who will buy at retail price.
You will still make 25% commission for the first order of every new preferred customer whom you personally enroll, but that's as far as retail commissions go.
4Life products are not cheap to begin with, thus the market is already limited. After exhausting your warm market by getting family and friends to buy the products from you, it may not be easy to find a targeted audience.
And you cannot expect family and friends to support you continually, there will come a point in time when they start to shun you, if you keep targeting them.
However, if you are able to bring your 4Life business online, that could totally change the outcome.
Check this out, it could turn your 4Life business around:


Recruitment commission
To maximize your earning potential with 4Life, the compensation plan is structured such that you would have to actively recruit people, to build up your team.
This is going to be an uphill task. It requires lots of persuasion skills on your part.
What makes it even tougher is the fact that most distributors are not making any money.
How do you convince people that this is going to be a life-changing opportunity, or a chance to break away from their 9 to 5 job, when you are not seeing any profits yourself?
With the very high drop off rate of all MLMs in general, a lot of the time and effort that you spend talking to people, getting them to try the products and then joining the team is going to get washed down the drain.
Because these distributors whom you enroll are not active enough for you to earn through the residual commissions.
It is precisely why, according to a report on the FTC website, 99% of MLM participants do not make any money.

Why 4Life will not work for you

Most MLM companies have compensation plans with a strong focus on recruitment. Coupled with minimum sales requirements to meet each month to remain qualified for commissions, these programs put their distributors at a disadvantageous position.
You see, it all starts with high pricing of their products. This means there is no free market demand, since similar products can be found at a much more affordable price.
In a way, the compensation plan then 'forces' distributors to become their customers, by incentivizing them to promote the company, while at the same time imposing minimum sales. If not met, distributors frequently make the purchases themselves, just to remain in business.
Even when sales are made, or people are enrolled, the earnings get passed up to those high up in the ranks. It is what the convoluted compensation plan does, hidden beneath the complicated charts and confusing numbers.
Hence the new distributors do tons of work, invest time and money in an attempt to make it work, only to have others reap the results of their hard work.
---
---

4Life distributors are not making money
These are the income statements for 4Life distributors for the period of October 1, 2018 to March 31, 2019.



From what I can see, the outlook is quite bleak.
This represents the earnings of only those who are earning something with 4Life. There is an entire group that is not earning anything, and they have not been included in the statistics for this table.
For those who are earning, close to 97% make an average of less than $550 each month. Even those who have reached the Diamond rank, some are earning as low as $11 per month?!
And do bear in mind these are earnings, not even profits. So a huge group of people here could be making losses, depending on how they maintain their monthly sales quota: through customers buying from them, or from their own purchases.
---

Pros of 4Life

1. Established company
Having been operating for more than 20 years, I'm pretty sure 4Life leaders know what they are doing, and things look stable and very well-established.

2. Evergreen niche
The health and wellness niche is one that is evergreen, in the sense that everyone wants to be healthy, and there will be a market for their products, especially when their flagship Transfer Factor Plus is easily identifiable.

Cons of 4Life

1. Expensive pricing
4Life products are considered expensive, compared to other brands in the free market.

2. Monthly sales to be met
There is a pressure to maintain a minimum monthly sales, something that I do not think distributors should have to subject themselves to, especially when they are doing a service to the company by promoting their brand.

3. Focus on recruitment
4Life's compensation plan places a strong focus on recruitment.
This means that even if you are a great salesperson, all the hard work you put in does not guarantee a sustainable income, as people naturally drop off as a consequence of not seeing results.

4. Most distributors do not make money
The numbers have spoken for themselves. Beyond the glamour and all the hype, what is a business opportunity that puts you in a disadvantaged position right from the outset?

Is 4Life a Scam? 

4Life is definitely a legitimate MLM company that sells health and wellness products of great quality. The same cannot be said of its business opportunity, where the vast majority of its distributors are not making money.
---

Alternative: a real home-based business

If you are looking for something that allows you to work from home, it does not have to be anything MLM. Well, that's my personal advice, because of what I have found to work for me.
100% of my working hours are spent at home, on my laptop. I call the shots, I decide what companies and how many of them I choose to work with.
I do not have to pay these companies to get started, no minimum quota to meet. The more sales I drive to them, the more commissions I earn, it's a fair and transparent system.
I do not have to recruit a single person. And I drive sales using online traffic, I do not have to meet with anyone for direct face to face selling.
If this sounds good to you, then you have to check this out:


And for reading all the way to the end of the post, I believe you have it in you to make this work. Here is your FREE PDF Guide: 4 Simple Steps to Making Money Online. Fill in your details to claim it:


If you have any concerns or questions regarding this 4Life review, do comment below, and we will start a conversation from there.
---