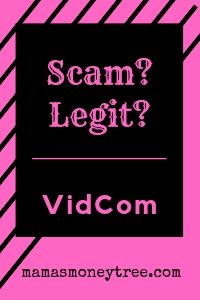 If you have received some email in your inbox promoting this newest product, and you are checking out what is VidCom, congratulations to you for doing your due diligence, and not taking things at face value.
You have landed at the right place. Here, you will find an honest and unbiased view of VidCom, unlike all the other raving reviews you see, as those are all affiliate offers promoting VidCom. When you buy the product through those links, the reviewers earn a commission. That is why they are all offering their own bonuses, clambering for a piece of the pie, wanting you to just buy from them and not someone else.
So what exactly is VidCom and how does it even work to get you No. 1 ranking, and free traffic, without doing any work? Is it even possible?
In this article, I will provide an in-depth review of VidCom, through the following sections:
---
VidCom: Review Summary
Product: VidCom
URL: https://vidcom.convertri.com/fe
Creator: Radu Hahaianu, Yogesh Agarwal, Vick Carty, and Mike Mckay
Product type: YouTube comment scheduler
Price: $21.95
Scam / Legit? : Legit
Recommended or not? : Not recommended
VidCom is a cloud-based software which allows you to schedule comments that you can post on YouTube videos. Latching on top viral videos in your niche, you can include links to your own website, or your own YouTube channel, or even affiliate offers.
Unfortunately, this will not give you tons of free traffic and quality backlinks. People can see you are spamming. Search engines do not recognise these as quality backlinks as anyone can just place any link in comments. YouTube may see you as spamming, and may even ban your account.
If you do not want to waste anymore time and money on useless products, check out my #1 recommendation to make money online:

Read on for the detailed review of VidCom, and why I do not recommend it.
---
What is VidCom
Information presented in sales video and landing page
This product targets the laziness in people. To understand what is VidCom, take a look at this: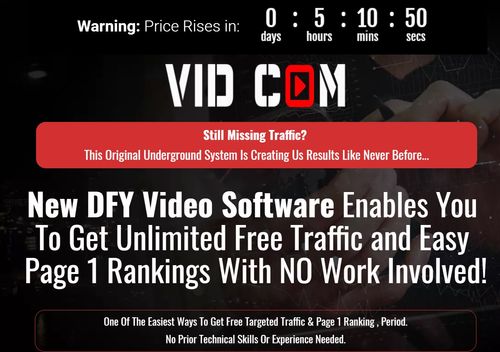 It's a done for you (DFY) software. I wouldn't want to rely on anything that's done for me. Because it doesn't belong to me, it's a cloud-based software, it can disappear anytime. I have zero control over it.
It gets you unlimited free traffic and easy page 1 rankings with no work involved. NO SUCH THING. If you believe in this crap, you'd be better off elsewhere, not on the internet, because you'd be scammed everywhere you turn.
If there can be any done for you system that can get you free traffic without any work, everyone would be rich without having to work. Does it make sense? We know it's not true. Success comes with hard work. This is true about life, this is true if you want to make any serious money on the internet.
How does VidCom supposedly work?
So how is VidCom supposed to work to get you free traffic and page 1 ranking?
It's just a software that allows you to schedule comments on any YouTube video you choose.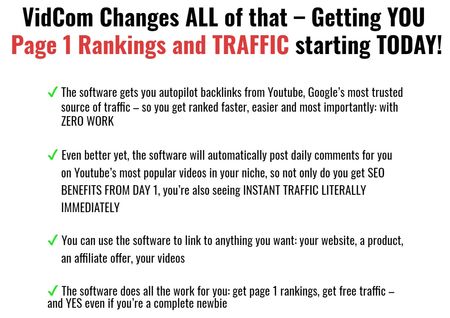 Find a top video in your niche, one that has plenty of view, that has gone viral. Schedule comments on it, with start date, end date, and time intervals in between. Place a link in the comment, which can be to your website, or your YouTube channel, or an affiliate link that you are trying to promote.
Then get the free traffic from the viral video all landing on your offer! And with all these quality backlinks, you will be ranking number 1 on YouTube, as well as Google, in no time!
Forget all the hard work to create your own videos, research on keywords and do up your SEO (search engine optimisation) properly, all the painstaking hard work for which you do not see results.
Why will VidCom not work for you?
If this works, won't everyone be ranking on page 1 of Google and YouTube? Who is there left to rank on page 2 then?
It is easy to see why this won't work. Websites and YouTube channels that rank on page 1 have hardworking owners, who create quality content consistently, and do their SEO properly – things that the owners of VidCom are telling you not to do. That's total BS.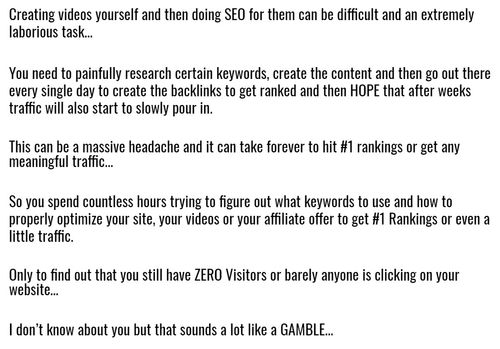 No one gets free organic traffic from search engines without putting in all their blood and sweat. Yes, there are people who do not work as hard, or can't wait as long to see results from free traffic, then they spend the money to get paid traffic. But that's not an easy game too. At the start, they will lose money as they learn the rope, learn from failure many times, before they get it right.
Success does not come with no work. Success and hardship are best buddies.
You see, search engines do not give emphasis to backlinks through comments, because anyone can put their links there. The most precious backlinks are from established websites and YouTube channels, when the owners themselves place a link in their content back to your website or your YouTube channel. Which is of course not easy to come by.
If the videos are viral, you can be sure there are plenty of comments being posted, yours will get hidden in the pile of comments, the people who actually see your link will be few and far in between. Even if they really do see your comment, people will see it as a spam, so the amount of traffic that gets sent to you will not be massive.
What's worse is YouTube may see you as a spam, since the same comments keep being posted on a regular basis to the same video.
So my sincere advice is, do not use this product, as it is going to do you more harm than good.
According to the sales materials of VidCom, you can also schedule the comments to go on your own video. More comments on your video shows engagement, which is a good thing. But people can see it's you commenting on your own video, which is a silly thing.
If you're posting the same comment over and over (which is the purpose of the scheduler right? To automate it so it saves you work?), then it would seem even sillier.
But if you're posting different comments, which you would have to customise in the software, then isn't it the same amount of work as posting the comments yourself?
So it just doesn't make any sense to schedule the software to post comments onto your own video.
The proper way to make money online
There is a way to make money online – the exact way that the owners of VidCom tells you not to do: work hard.
Many people do not succeed online, because they think there is some magic formula that they just couldn't find, despite spending hundreds or thousands on products that promised to do the work for them.
In fact, there is no secret formula. Anyone can succeed if they want to. Because all they need is to be shown the right direction, and then work hard. Which of course is easier said than done. But that is the only way.
I can show you the right direction, but you have to put in the work for yourself, in order to succeed. Are you game for that?
If you are, click on the link right below to check out how I'm making my income online:
---
Pros of VidCom
1. Real owners
Yep, the owners are real people, so at least we know there are people accountable for the product.
2. 30 day money back guarantee
This basic refund policy is in place, for people who are dissatisfied with the product.
3. It does what it does
The software can do what it is supposed to do: post comments on YouTube videos with your links in there. So I guess you can say there is effort on the creators' part to produce this software?
Cons of VidCom
1. It will not get you the traffic or ranking
It will not achieve what it claims to be able to do: get you tons of free traffic and page 1 rankings. It just doesn't work like that. The search engines know what is happening. There is no short cut around hard work if you want free traffic and page 1 rankings.
2. Upsells
Once you purchase the front end product, you will be hit with upsells that try to dig deeper into your pockets, even before you have a chance to try out the original product to see how well it works (if at all). OTO is the short form for one-time offer.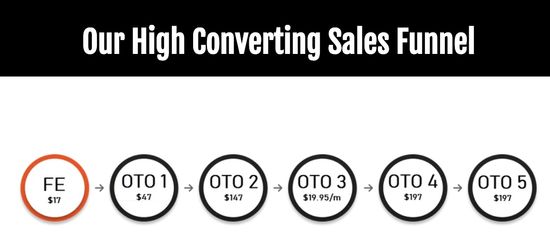 Upsell 1: $47 – VidCom Pro, more advanced features to 50 times your traffic and faster rankings
Upsell 2: $147 – VidCom Elite, complete bible for getting traffic, with super secret sources
Upsell 3: $19.95/month – VidCom Ultimate, most premium affiliate academy, not a course but a complete education
Upsell 4: $147 – VIP Bootcamp, hold your hands and literally guarantee success, with monthly live calls
Upsell 5: $197 – VidCom Reseller, gives you full rights to resell VidCom and keep 100% of the profits
---
I absolutely do not recommend VidCom to anyone. It is not much use to you, like some of the other products I have reviewed before: Contenu, Easy Cash Club, and Freedom Profits, just to name a few.
I do get free traffic from search engines, and I do get page 1 rankings, no kidding! See the proof in my review of the keyword research tool Jaaxy.
How do I achieve that? Build a website, consistently create quality content on it so that search engines trust me as the authority in my niche. Then when people search for answers related to my niche, I show up on page 1, and they land on my page.
Whatever VidCom teaches you not to do, I did. And I got free traffic and page 1 rankings. So who would you rather believe?
This is no secret. All the successful internet marketers out there did it the hard way, and that's how they succeeded.
What I did was simply to follow their footsteps. I found a training platform, also a lively community where all the successful internet marketers are. I put what I learnt into practice, kept going at it since I knew that was the way to go. Reminded myself not to get distracted by shiny objects. And the rest is history.
Click on the button below to see how you can do it too:

---