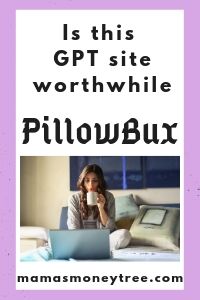 You must have heard of this get-paid-to site, and are wondering what is PillowBux all about. I was equally curious, so I checked it out with the aim of writing a thorough article about the platform.
Welcome to my PillowBux review.
What does it entail? How can you make money on there? What is the earning potential? And most importantly, do they pay out, or are they out to cheat your precious time and hard work?
We will answer these questions and more, as I walk you through all aspects of its website, so that you can make a better-informed decision as to whether or not you want to give it a go.
Without further ado, let's dive right in now!
---
PillowBux Review Summary
Product: PillowBux
URL: https://pillowbux.com/
Product type: Get-paid-to (GPT) site
Price: free to join
Scam / Legit? : Legit
Recommended or not? : Not recommended
PillowBux is a legitimate platform that pays out for people's hard work solving captchas. But the rates are extremely low. It's not worth all that time. There are many more GPT sites that pay higher than this.
If you want to make some serious money online, and not just that meagre amount doing mundane tasks, check out my #1 recommendation:



Read on for the detailed review of PillowBux, and why I do not recommend it.
---
What is PillowBux
To find out what is PillowBux, let us first take a look at its home page: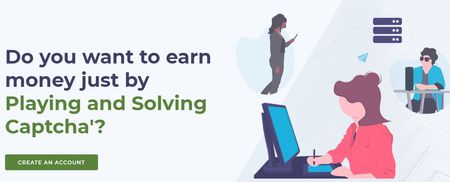 It is a relatively new platform that started in November 2018. Free to join as its member, you can earn simply by playing and solving captcha.
CAPTCHA stands for Completely Automated Public Turing test to tell Computers and Humans Apart.
It is a display of some crazy codes, shown with some random lines, curves, etc. such that only humans can distinguish the real message from the other distractions.
An example of a captcha is this: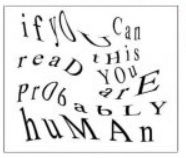 Some companies, for whatever reason, need to sign in onto hundreds or thousands of websites on the internet. Since there is no technology to solve these with any softwares, humans are required for these captcha data entry jobs.
It is a simple but mundane job, and the earnings are generally very low, but much more so for PillowBux. You will understand why I say this as you read on.

Ways to earn on PillowBux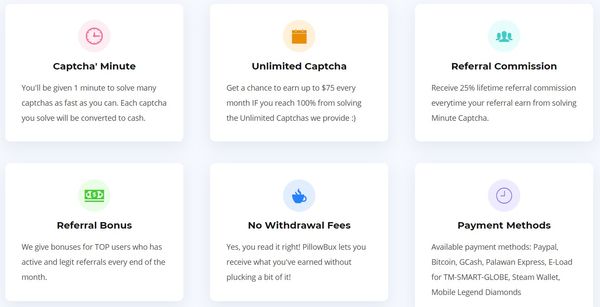 Captcha Minute
Each day, you are given 1 minute to solve some captcha that earns you a whooping $0.002 per correct captcha.
Considering loading time, waiting time for results, etc. you may be able to solve 6 captcha in that 1 minute? So that can earn you $0.012
Unlimited Captcha
For this category, as the name says it, there is no limit to how many captchas you want to try to solve, but the potential earnings is a bottom low of $0.0001 per correct captcha solved.
This means you need to solve 10,000 captchas just to make $1?! It's totally not worth all that time!
The saving grace is that for every 30K captchas that you complete, you get a bonus of $5. So if you do your math, 30K captchas make you $3 based on the usual rate, add $5 to this, and you get a grand total of $8. This is for over a few days of hard work.
Referral commission
Only for the first 5 referrals that you bring onto the PillowBux platform, you earn $1 per person. This referral commission is great, but it's just too bad it is limited only to 5.
On top of that, you earn a 25% commission when your referrals complete their Captcha Minute. And we have seen earlier the earnings on that are like a speck of dust, what's more it's just a fraction that you get.
Unlimited Captcha is where the majority of the earnings will be, and yet PillowBux does not allow you to earn from that category of work done by your referrals.
To make things even more difficult, you need to have at least done 30K captchas before you get paid for those 5 referrals.

How to cash out on PillowBux
There are many possible ways to cash out. And this is a plus point for this platform.
For PayPal, Bitcoin, GCash, and E-Load, the minimum threshold for cashing out is $2.
For Steam Wallet, Mobile Legend Diamonds, and Palawan Express, the minimum threshold for cashing out is $5.

As you can see by now, it is really not worthwhile to be working on PillowBux. There are too many other great sites that are equally legitimate, and pay much better.
Some examples are Swagbucks, RewardingWays, InstaGC, and PointsPrizes, to name just a few.
But then again, no matter how great these get paid to sites are, I will never use them to try to make money, because they are too time-consuming for that little extra pocket money, my time can be much better spent elsewhere, which is what I want to show you now.

How I make my online income
If you have some spare time for some online work outside of your regular job and other commitments in life, then let me suggest you build up your very own online business.
It is something that takes time and hard work at the start, but once you get it established, the rewards are going to be huge. It has the potential to replace your full time income, and beyond, depending on how far you want to bring it.
It has nothing to do with MLM, no recruiting, no face to face selling of products, no deliveries or customer complaints to handle.
You can totally work from the comforts of home, while being their for your family.
It is exactly what I am doing now, working full time from home, growing my internet business, and making an online income. I started from scratch with zero knowledge in this area. If I can do it, you can, too.
Here's a peek into my earnings on a recent day:



As you can see, more than $100 a day is very do-able. And this is not even at its maximum potential yet, I'm still growing this business every single day.
Check out this training platform that provides all the resources, tools, along with an entire community of aspiring as well as already successful online income earners. The best part is, you get to start for free:
---
To round up this article, let me recap and summarise the pros and cons, before I finally make my conclusion.
Pros of PillowBux
1. Legitimate platform that pays out
Members have shown their payment proof all over the internet, so it is a legitimate company that does pay out to people who help them do the work and make them the money from companies that need to get tons of captchas solved.
2. Simple tasks
The job is very simple: solve captchas, nothing complicated about it at all. The thing is, it can become mundane, and it's certainly not for you if you are the type of person who gets excited by challenges.

Cons of PillowBux
1. They pay too little
Even among similar websites that get their members to solve captchas, I have never seen anything as low-paying as PillowBux. Your time can be much better spent elsewhere.
---
Is PillowBux Scam or legit? 
PillowBux is definitely a legitimate platform that pays out. The thing is, you need to solve 10,000 captchas to earn $1. There are too many other platforms with much greater earning potential out there. So this is totally not worth it.
---
Recommendation
If you want to make a part time or full time income online, these get paid to websites will not make the cut. In fact, they don't even come close.
Let me show you something, but this is not for everyone. It is only suitable for people willing to work hard, and really want to succeed badly enough.
This real deal does not promise instant results, but instead provides the knowledge and lifelong skills required to grow a successful online business, which is exactly what I have done. Check it out by clicking on the button below:



And for reading all the way to the end of the post, I believe you have it in you to make this work. Here is your FREE PDF Guide: 4 Simple Steps to Making Money Online. Fill in your details to claim it:


If you have any concerns or questions regarding this PillowBux review, do comment below, and we will start a conversation from there.
---