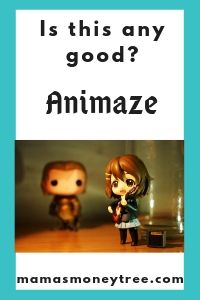 Wondering what is Animaze, this software that creates stunning 3D animated videos that pull in customers for any business in 3 minutes flat?
Welcome to my Animaze review.
If you are like me, not quite able to grasp how a 3D animated video can actually increase your sales, or if they are making claims so big that the product will never be able to deliver, then you have landed at the right place.
I am not promoting Animaze, unlike all its affiliates with raving reviews out there, so you can be assured of my honest and in-depth review of this software.
How does it work exactly? How long will it take to produce a video using it? Does it give a professional feel to it? Will it appeal to your customers?
We will answer these and more, right here in this article.
Without further ado, let's dive right in now!
---
Animaze Review Summary
Product: Animaze
URL: https://www.animaze.io/live2/
Creators: Mo Miah, Misan Morrison and Akpos Victory
Product type: 3D animation video software
Price: $49
Scam / Legit? : Legit
Recommended or not? : It depends on whether the animation effect suits your taste. It's not for me, though.
Animaze is a 3D animation video software, that has the special feature of allowing you to use your own picture to create 3D characters that do the selling for you. I like it that it lets you direct your own production from scratch, from beginning to end.
What I do not like are its effects, it looks like it came out of a 3D animation game. It will also take you lots of time to create that one video, and I'm not sure if your audience will actually like it.
After all that effort, if you do not know how to get people landing on your video, it is going to do nothing to your sales volume.
If you want to learn a solid method that can get you free traffic to your business, check out my #1 recommendation to making money online:



Read on for the detailed review of Animaze, and why I wouldn't use it personally.
---
What is Animaze
To find out what is Animaze, let's first take a look at its home page.



I seriously doubt you can make $300 to $500 per video by selling this on Fiverr or to local businesses. If you do not have a reputation, you won't be able to command such a high fee.
What this software does is basically to make videos with 3D animation effect, and that's it. I'm sure there are many such softwares around, if 3D effects are what you need.
So it boils down to the quality of the animation software, and if it suits your taste and preferences, as well as how easy it is to create the videos.

The competitive edge of Animaze
The selling point for Animaze is that it is able to capture a picture of your face, and create a 3D character that actually resembles you, so that you can make that character do the selling for you.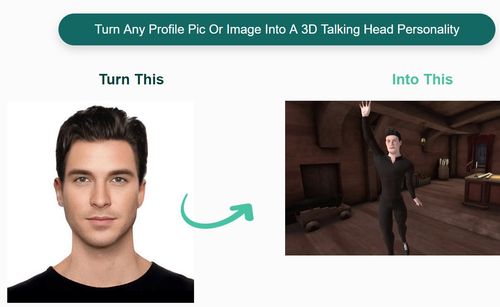 Pretty interesting concept, and it is supposedly for camera-shy people, who otherwise would lose out on leveraging videos for marketing their business.
How closely it resembles you is another story, though. If the angle of your face in the picture happened to be slightly tilted, or the lighting conditions weren't optimal, then you could end up with some hilarious version of yourself.
But if done properly, this could be a fascinating way to capture your audience's attention. Especially if they knew your face through some photograph, then seeing the familiarity in the 3D character may make them stop in their tracks.
For sound, you can play music, or do text to speech conversion so it's some artificial voice doing the talking for you, or you can choose to do a voice-over so it's your own genuine voice.

Setting and overall effect of animation
There are numerous locations that you can choose, for the setting of each video.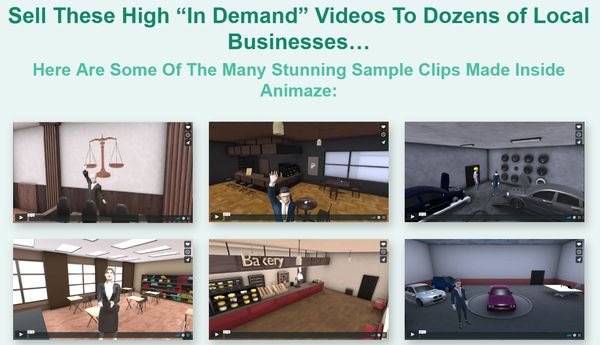 I'm not sure about you, but to me, these look like they are taken right out of those 3D animation games, they don't speak well with me, just not my type.
I don't think they look stunning, and I seriously doubt these videos will be in high demand by local businesses. In fact, they look rather silly. But that's just me.

High level of customisation throughout the clip.
This is what I like most about this software, that it is not something 'done-for-you', where you get to choose from all the DFY templates.
In Animaze, you direct your own storyline, there are even different camera angles to choose from. This means that each time you create a video, it will be totally unique. This is something your customers will value.

Do you already have traffic to your business?
Now that we have looked at the features of Animaze, also consider how exactly having animation videos like these is going to help in your business.
Is the issue due to lack of traffic arriving at your offers? If so, then Animaze would not tackle the problem head on.
Even if you have a considerable amount of traffic landing on your offers, you can't possibly greet your audience with Animaze videos incessantly.
It may work for once or twice. But to gain the trust of your audience, you need to be authentic in your interactions with them.

The authentic way to make videos
The best way to make videos that speak directly to your audience is to appear in them. They can see your body language, sense your sincerity to help and add value to them, only then will they learn to trust you.
If you are really camera-shy (like me), then you can choose not to appear in front of the camera, but you need to show your audience something that will bring your point across. Show them the product, so they can see for themselves how it works, then they can decide whether or not they want to make the purchase.
At least you have to do a voice-over with your own voice, as you are walking them through the product. People need to feel the connection to a real human, and not just some animated character.

See how I am getting traffic to my business
I am camera-shy, and have not yet plucked up the courage to do video marketing. I will need to work on that, I know.
In the meantime, I am getting an endless stream of free traffic to my business. The exact way that you landed on this page is how I am getting traffic – through organic search.
When people search for keywords that I am targeting, the search engines trust my site enough to present it to their users. This form of traffic is the best kind, and most sought after, because it is the most highly targeted.
People who are actively searching for what I am promoting will be ready to convert into buyers, if they trust me enough.
So by providing authentic and unique content, search engines view my site as the authority in the field, and I get rewarded with unstoppable free organic traffic.
I am now working full time from home, growing my internet business, and making an online income. I started from scratch with zero knowledge in this area. If I can do it, you can, too.
Here's a peek into my earnings on a recent day:



As you can see, more than $100 a day is very do-able. And this is not even at its maximum potential yet, I'm still growing this business every single day.
Check out this training platform that provides all the resources, tools, along with an entire community of aspiring as well as already successful online income earners. The best part is, you get to start for free:
---
To round up this article, let me recap and summarise the pros and cons, before I finally make my conclusion.
Pros of Animaze
1. Real owners
The creators of Animaze are real people, willing to stand for their product.
2. 30 day money back guarantee
This basic refund policy is in place, for people who are dissatisfied with the product.
3. You do get your working software
The software does work to create 3D animation clips according to your very own storyline, so if that's really what you need, I don't see any harm in getting it. The feature of being able to create characters out of your picture is also very interesting.

Cons of Animaze
1. I do not like how the setting and 3D effects look
It's just a personal thing, I find the animation very lifeless and the various location setting rather plain, very much like directly taken out of some scenes in 3D animation games.
2. Ultimately it boils down to whether you are able to get traffic to the video
You may be able to create the most fantastic video, but who is there to watch it, if you are not able to drive traffic to land on it?
Traffic is any business' lifeline. Without it, it really does not matter how excellent the other aspects of the business are.
3. Upsells
Just like any other product that is created to dig deep into your pocket, Animaze is no exception. Just after you purchase the front end product, even before you get a chance to try it out, you will be bombarded with pricey upsells:
Upsell 1: $67 – Animaze Pro
Upsell 2: $67 – Agency License
Upsell 3: $97 – Templates Club
---
Is Animaze Scam or legit? 
Animaze is definitely a legitimate software that allows you to create your unique 3D animation videos. But it will not likely hold the key to the success of your business.
This is something you can do without, like many products I have reviewed, including Goodwill, NewsProfixPro, and Digiproduct Lab, to name just a few.
---
Recommendation
If you already have a YouTube channel and are using video marketing for your business, then this Animaze will not add much value to you, as your audience will be used to interacting with the real you.
If you do not have a video marketing program, then even with Animaze, you will still need to find traffic to land on your newly created videos.
Ultimately, it all boils down to traffic.
I do not make a single video, yet I have loads of traffic landing on my website. The principle is simple: give first before you take. Add value in genuinely helpful ways, and your audience will trust you.
When audience engage with your content, search engines will know it, and will reward you with even more fresh traffic, day in and day out.
Let me show you where I picked up all these skills and knowledge.
This real deal does not promise instant results, but instead equips you to grow a successful online business, which is exactly what I have done. Check it out by clicking on the button below:



And for reading all the way to the end of the post, I believe you have it in you to make this work. Here is your FREE PDF Guide: 4 Simple Steps to Making Money Online. Fill in your details to claim it:


If you have any concerns or questions regarding this Animaze review, do comment below, and we will start a conversation from there.
---