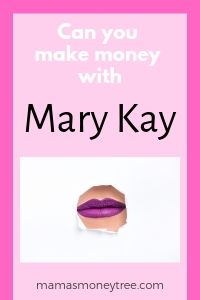 If you are wondering how to make money with Mary Kay, by being their Independent Beauty Consultant, you're in for a treat!
This article dwells into the quality of Mary Kay products and whether they are worth promoting, what the market demand for their products is like these days, as well as the various ways that you can possibly earn with Mary Kay.
I also want to highlight some circumstances that may be unfavourable for you.
I have no association whatsoever with Mary Kay, so trust that I will not try to pull you into the business, but I am aiming to provide my honest opinions (these are my personal views) on whether Mary Kay, or any MLM for that matter, is a good way to earn some side income or even make it into a full time endeavour.
In this article, I will provide an in-depth review of Mary Kay, through the following sections:
---
Mary Kay: Review Summary
Product: Mary Kay
Creator: Mary Kay Ash
Product type: Cosmetics and skincare products, sold via MLM (multilevel marketing)
Price: $100 Starter Kit + $225 worth of purchase every 3 months
Scam / Legit? : Legit
Recommended or not? : Not recommended
Mary Kay is one of the oldest MLM companies in existence, and still going strong. Though we have to give them credit for doing things right in order to have thrived in the industry for so many years, it also means that the market for their independent beauty consultants is saturated. So the business opportunity does not look good for someone considering to join them now. Still, their products are great, and it's applaudable how much money and effort they sink into research and innovation.
Instead of working your butt off for someone else's business, and possibly not earning anything because this is a pay to play system, why not set up your own business?
Let me show you this neat and hassle-free business model, where you do not have to own or stock up on any products, no face to face selling, no recruiting, you can work in the comforts of your home, in your pajamas! Click on the button below:

Read on for the detailed review of Mary Kay, and why I do not recommend it.
---
What is Mary Kay
Some background
Mary Kay Ash, the founder of Mary Kay, set up the company in 1963. She set out to build an enterprise around cosmetics and skincare products that would at the same time provide women entrepreneurs opportunities in pursuing their financial goals and dreams, something that was often denied to women at the time.
As the entire world can see, what she envisioned has come true, and the company is now the leading brand in the beauty and cosmetics sector. Its 2017 revenue was a whooping $3.5 billion, making it the 5th strongest MLM (multilevel marketing) company in the world. And its number of distributors (called IBC: independent beauty consultants) stands at 2.4 million. That's definitely not easy to top!
As for the company culture, it's one that is quite extreme, with all the rah rah on being ultra positive, they would snub out any hint of negativity, even if it was just someone voicing out some genuine concern over whatever issue, or some legitimate suggestion for improvement. No. All these can't be accepted, because they poison the culture with negativity.
Many ex-consultants could not take this stifling 'positivity' that had become so overbearing, they actually raised this as one of the issues they experienced in the business.
The Mary Kay Product Line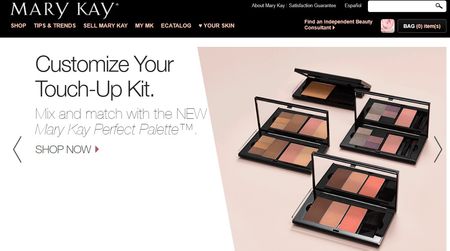 The main categories of Mary Kay products include these:
Skincare
Makeup
Body care
Sun protection
Fragrance
Are they effective? Do they work?
For such a large company, selling so many different kinds of products, and with revenue generated in the billions, there are bound to be some negative reviews, along with the positive ones.
As long as the positive feedback far outnumber the negative ones, which is the case for Mary Kay, then I would say it is doing fine in terms of customer satisfaction with the quality of their products.
Moreover, a fact is that Mary Kay's emphasis for research and development, as well as innovation, is evident from its strong research team, made up of scientists, dermatologists, chemists, microbiologists, etc. It cannot be a bad thing, or can it?
Products are frequently changed up in their formula
Precisely because of its active research team, Mary Kay seems to be changing up its formula and ingredients frequently, at a rate that its independent beauty consultants can't catch up with. Whenever a new version is pushed out, consultants get stranded with the old ones, because nobody would want those anymore, since there is a newer and better update in the market.
So what do the consultants do with the old products? Mary Kay does not buy them back and help the consultants upgrade their stock. This is something I feel is very much lacking, in how the company neglects to take care of its consultants. They are left to their own devices. Sell cheaply to family and friends? Put them up for sale on eBay? Leave them to rot in the storeroom? No matter what they do, they lose.
This is one aspect of the business that is unique only to Mary Kay, as this kind of problem does not seem to plague any other MLM companies.
---
How to Make Money with Mary Kay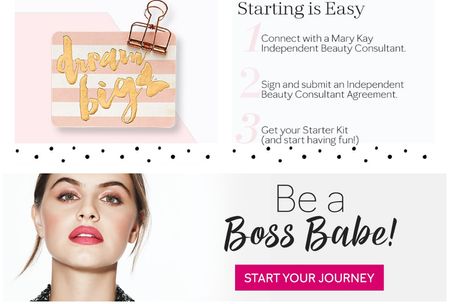 To show you how to make money with Mary Kay, I have simplified everything into two main points:
Retail commission is what you earn when you sell Mary Kay products to customers.
Recruitment commission is the bonuses and commissions you get when you recruit people (called your downline) into your team, and when they sell products or recruit more people under them, thus growing the team, you get to earn as well. The actual compensation plan is very complicated, as it depends on your ranking, as well as your team size, that will determine how much exactly you earn.
In fact, Mary Kay seems to be very secretive about its exact compensation plan, as it cannot be found anywhere on its website. This seems rather suspicious. Because usually all other MLM companies do try to explain their compensation structure in detail, either through videos or PDF files.
Well, not that it matters to me, but just a point to note.
How to start earning
To qualify as an independent beauty consultant with Mary Kay, you need to first pay $100 for your starter kit. It includes products that you can use for demonstration when you host parties, samples that you can give to potential customers, your website, and some brochures and catalogs.
Then you need to make 3-monthly purchases of products worth $225 in wholesale price, for which you would be selling to earn your retail commission.
Why Mary Kay will not work for you
There are some issues pertinent to Mary Kay, on top of the usual difficulties with earning through an MLM business model.
High upfront cost
You can see for yourself, even before you start earning, you already fall short of $100 + $225 for the first 3 months of products purchase requirements. To me, this is a very high cost. And since the cost is a recurring one, it doesn't bode well for the regular distributor (or consultant, as they call it in Mary Kay).
Loading of inventory onto consultants 
To have products loaded onto the consultants every 3 months is no joke. Some consultants store their inventory in the basement, or in a spare room at home. Some even rent a space outside of home just to keep these products. Which is yet another recurring cost, even before you start making a single cent!
Personally, I find this system puts the consultant in a very disadvantageous situation. Regardless of whether or not you had been able to sell off previous stock, you keep getting new stock loaded onto you. This creates a very stressful financial situation, worse than not being able to find a job. Because you are in the red right at the start, that gives you so much pressure to recoup those 'investments'.
Company culture makes it difficult to extract yourself
The rah rah-ness of the company makes people who quit seem like losers. So for many people, even when they are just dumping in money every 3 months, getting stocked up in their storeroom but empty in their wallets, they still find it hard to just walk away and cut their losses. Some consultants took years to finally extract themselves out of the business.
Saturated market
On top of the high pricing which makes the products difficult to sell, Mary Kay is such an established company, with 2.4 million independent beauty consultants world wide. Everywhere you turn, people who are using Mary Kay products are already either consultants themselves, or have a regular consultant who is supplying their cosmetic and skincare needs.
MLMs are created for their owners
Lastly comes this most important point, about the MLM business model being created just to work for its owners. You see, it all starts with the high pricing of the products. This makes the products not marketable to the masses, as there is no real demand for it.
Artificial demand is created through roping in new consultants and getting them to pay the $100 for starter kit, and the recurring 3-monthly purchases of $225. People make these purchases only because they are part of the system, being incentivised to sell the products and the business opportunity to even more people, and earning from it.
But frankly, the vast majority of consultants do not make any money, or they may even make losses. Because the bulk of the profit still go to those high up in the ranks, that is how the multilevel model works. It pays those at the top, leaving very little, if any, for the majority of the consultants holding the entry ranks.
So the way I see it, consultants are paying the company to help them sell their products, and to bring in even more people to pay the company. Why would I want to do that? It's the exact reason why I steer clear of any MLM company.
I'm not going to work my butt off to support the luxury lifestyle of those people at the top. Instead of them paying me to market their products, I have to pay them? For the free advertising and word of mouth marketing that I do for them, trying so hard to sell the goods that they dump onto me, I have to pay them? No way.
This is how I make my online income
The way I earn does not require me to do any recruiting. No face to face selling, no pestering of family and friends to buy stuff from me. I am free to promote whichever companies' products that I like, instead of being limited to just one particular company. It is also not a pay-to-play system, so I do not have to pay an upfront fee or any recurring fees to the company to promote their stuff.
The other amazing thing about what I am doing is: the offer is presented to people actively searching for the products. I am not stuffing an expensive item up their noses, to people who do not even need it. So the readiness to buy is very high, unlike in the MLM business model, where you will be faced with a high rate of rejection.
Click on the button below to learn how I am able to work from home, using this method of making money online:

---
I do not recommend Mary Kay, or any MLM company for that matter (like these that I have reviewed before, just to name a few: Herbalife, Jeunesse, and Amway).
MLMs are created to work for their owners and the elite few executives at the top ranks, who joined at the right timing, when the company was first starting up.
Carve out a business for yourself, and make it work for you. I'm not telling you to set up an MLM company yourself, because I do not agree with the principle on which they run, as it exploits the people who support the company, instead of rewarding them.
Set up your very own online asset – a website. And build on it so that it becomes a passive income stream. It can be done, many people have done it, and I'm doing it right now.
See the exact method to start earning online, without recruiting or face to face selling, without being restricted to only promoting the products from one company. Click on the button below:

If you have any concerns or questions regarding this Mary Kay review, do comment below, and we will start a conversation from there. I do understand many people feel strongly for the MLM company that they are a part of, and I respect that.
We can certainly have mature and respectful discussions amidst our differing views – and the word here is respect.
Thank you for reading to the end.
---
Please follow and like us: