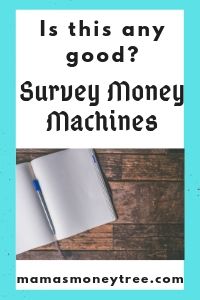 If you have just chanced upon the survey aggregator site, and are wondering whether the Survey Money Machines scam is real or not, you have landed at the right place.
Welcome to my Survey Money Machines review.
How does it work exactly? What benefit will you get out of using their platform, or is its owner the only one who will earn from this?
Join me in this honest and in-depth review of Survey Money Machines, as we answer these questions and more, and examine if the model is made to work to your advantage, so that you can make a better-informed decision about whether to use the survey aggregator site or not.
Without further ado, let's dive right in now!
---
Survey Money Machines Review Summary
Product: Survey Money Machines
URL: https://www.surveymoneymachines.com
Creator: "Hailey"
Product type: survey aggregator site
Price: free to join
Scam / Legit? : Legit
Recommended or not? : Not recommended (you do not need this)
Survey Money Machines is a survey aggregator site that you do not need. Though the survey sites recommended to you are legitimate, they can actually be easily found on the internet.
I find that Survey Money Machines does not have your best interest at heart, simply by the fact that they ask you to sign up to as many survey platforms as possible. The owner of the site earns referral commissions as you sign up through their links.
Hence I get the feeling that they recommend survey platforms that make them the money, instead of those that you can really earn the most off.
If you do not want to waste anymore time on products that are not made with you, its customer, in mind, check out my #1 recommendation to making money online:



Read on for the detailed review of Survey Money Machines, and why I do not recommend it.
---
What is Survey Money Machines
To find out what is Survey Money Machines, let us first take a look at its website.


They are a survey aggregator site, and I respect the fact that they are at least upfront about it, unlike some other sites that make people think there are actual surveys to be completed on their sites, when actually there are none.
A survey aggregator site aims to provide its users with a list of great paying survey sites, all supposedly reviewed and closely scrutinised, so that their users can conveniently make their choices, and be assured that those are all legitimate survey platforms that actually do pay out got their effort and time spent.
So, let's see if Survey Money Machines does just that.

Signing up on to Survey Money Machines
Signing up is pretty straightforward, requiring you to enter just your name, email address, and your country.
Do note that only people from Australia, Canada, United Kingdom and United States are allowed to sign up onto this site.
Fill in your profile
Before you can start using the platform, you are asked to fill in your profile. Here, it gets too personal for my comfort.
Details like birth date, whether your residence is owned or rented, household annual income, the number of children you have, etc. are asked.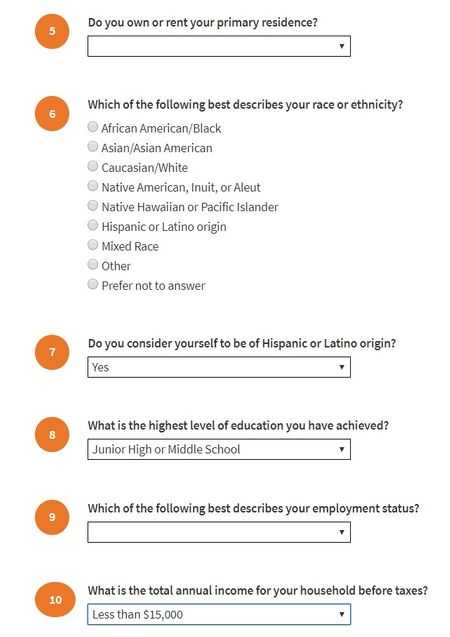 I can understand that these questions are frequently asked in pre-qualifying surveys, only on an as-need basis, depending on the nature of the survey, and the kind of information it is looking for.
But to request for such personal details for my profile on an aggregator site, that is not even the one paying me for the surveys I would do, that does not even know what kind of pre-qualifying information is required by the market research companies, is something that I do not like about Survey Money Machines.

Recommended survey sites are legitimate
The survey platforms listed on Survey Money Machines are at least legitimate and transparent ones, that actually do pay out to their members. That is the saving grace for this survey aggregator site.
It is not like some other aggregator sites that link you to some dubious websites, that simply try to harvest your data, or put your security at risk with malware and stuff like that.
Examples of their listed survey platforms include Global Test Market, MySurvey, Toluna Opinions, Valued Opinions, and so on.
But why do I say this is the saving grace of Survey Money Machines? You will understand as I show you more red flags on their website…

Red flags on Survey Money Machines
The strategy taught is not to your advantage
They teach you to sign up to as many survey platforms as possible, so that your chances of earning are higher.



I absolutely do not agree with this. I always tell people to just choose about 3 survey platforms or get paid to sites to work on, so that all your efforts are concentrated on those few sites.
Not only will you reach the minimum threshold for cashing out sooner, you also gain the trust of the survey sites by being very active in there. As you gain credibility, they are going to send you surveys that are of higher value, since they know that your answers are genuine and can be a good representation of the demographic profile that you stand for.
Moreover, some sites even have rewards for the month's top earners.
So it just does not make any sense for you to scatter your time and effort all across as many survey sites as possible. Then you will get nowhere, and it will most definitely take too long for you to cash out, thereby reducing your motivation to do this.
In fact, it should be the role of Survey Money Machines to recommend a few top sites that are great for earning with surveys, instead of throwing you so many of them, and asking you to sign up with as many as you possibly can.
The hidden agenda behind this piece of advice by Survey Money Machines is that they earn referral commissions when you sign up to each platform that they recommend. Thus, of course they want you to get on board as many platforms as possible, since this strategy will maximise their own earnings.
"Hailey" is not the real owner
"Hailey" is supposedly the owner of Survey Money Machines. But it looks like the picture we see of her, all over the website, turns out to be a stock image.
It is appearing on some many different sites, take a look at this: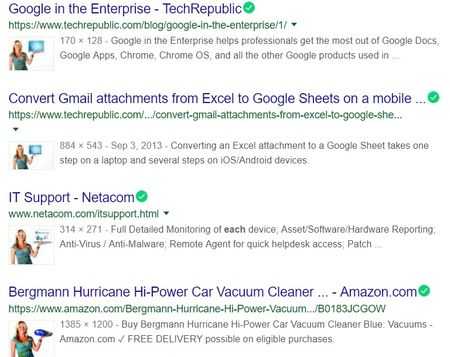 If the real owner does not even bother to show up, would you trust the website? Why would it be so difficult to reveal his or her real identity, if he or she is running a legit site that truly adds value to its customers?
A red flag like this really brings the trust level right down, for me personally.
You definitely do not need Survey Money Machines, since it is not created with your best interest at heart.
What you need is to get on to just a few great survey or get-paid-to sites that pay reasonably well, and focus on those. Examples include Swagbucks, RewardingWays, InstaGC, and Vindale Research, to name just a few.
As a matter of fact, even the best paying survey sites are not going to make you anything close to a part time income. That is the reality of the surveys industry.
How I make my online income
Using the time that you would have spent on survey sites, much bigger things can be created.
I want to show you something, so that you can give it some consideration.
What I am doing is called affiliate marketing. It is becoming more and more lucrative, as more people take their shopping (and research associated with it) online.
I am now working full time from home, growing my internet business, and making an online income. I started from scratch with zero knowledge in this area. If I can do it, you can, too.
Here's a peek into my earnings on a recent day:



As you can see, more than $100 a day is very do-able. And this is not even at its maximum potential yet, I'm still growing this business every single day.
Check out this training platform that provides all the resources, tools, along with an entire community of aspiring as well as already successful online income earners. The best part is, you get to start for free:
---
To round up this article, let me recap and summarise the pros and cons, before I finally make my conclusion.
Pros of Survey Money Machines
1. Established platform that has been around for years
Though it is established, it does not mean its customers get the most out of it. In fact, it would more likely show that their model works well in financially supporting them through all these years.
2. Legitimate listings of survey platforms
You will not be getting any dubious or shady website links on Survey Money Machines.

Cons of Survey Money Machines
1. Strategy taught is no good for you
Applying to as many survey sites as possible is really not sound advice, if you are trying to make money with online surveys and get-paid-to sites.
You should focus on selected few, so that you gain credibility on those sites, as an active and honest user.
2. Real owner does not show up
Using a stock image to pass off as the website owner is not very cool, in my opinion.
3. Too much personal information requested for profile page
I do not even know who the real owner of this aggregator site is, and yet they want so much personal details of me? Hmmm.. no thanks.
---
Is Survey Money Machines Scam or legit? 
Survey Money Machines is legitimate. It is just not made to work in your best interest, so I do not recommend it.
---
Recommendation
Instead of spending time on survey sites, the same time can be put to much better use, in creating things, big things at that.
I want to show you this platform that has everything you need to get started on your very own online business. It has nothing to do with MLMs or any form of direct selling.
It runs on a model that is so neat and hassle-free, I can work entirely from home, enjoying huge flexibility in time and space, working around my family's schedule.
This real deal does not promise instant results, but instead provides the knowledge and lifelong skills required to grow a successful online business, which is exactly what I have done. Check it out by clicking on the button below:



And for reading all the way to the end of the post, I believe you have it in you to make this work. Here is your FREE PDF Guide: 4 Simple Steps to Making Money Online. Fill in your details to claim it:


If you have any concerns or questions regarding this Survey Money Machines review, do comment below, and we will start a conversation from there.
---