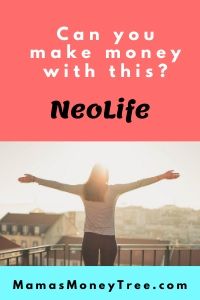 An ancient MLM company in the nutritional supplements niche, will it stand the test of time in this competitive industry, or will it fail miserably with the question: Is NeoLife a scam?
Welcome to my NeoLife review.
Is this a good opportunity to get yourself into, or is the market already saturated with its distributors? Are its supplements even effective in doing what they claim to be capable of?
How about NeoLife's compensation plan? Will it give the new distributor a helping hand, or does it set you up for failure?
Join me in this honest and in-depth NeoLife MLM review, so that you can decide if this is going to work for you, as well as how to strategize your marketing plan if you are joining the company.

Without further ado, let's dive right in now!
---

NeoLife Review Summary

Product: NeoLife
Creator: Jerry Brassfield
Product type: MLM company selling nutritional supplements
Price: $49 affiliate membership, or Starter Kits at $440, $785 or $1530.
Scam / Legit? : Legit
Recommended or not? :Not really recommended, unless you have the internet marketing skills to drive a massive volume of free traffic to your NeoLife business.
NeoLife is an established and reputable MLM (multilevel marketing) company that has withstood over six decades in a tough industry, by providing nutritional supplements of top-notch quality that caters to various needs, including weight management, digestive health, immunity, heart health, bone and joints, etc.
Since customers can choose to sign up as Club Members to receive discounts off the retail price, this limits your retail commissions as a distributor.
Moreover, its compensation plan places a strong emphasis on autoship and recruitment, which makes it that much more difficult for the new distributor to succeed.
---
---

What is NeoLife

A brief background of NeoLife

Jerry Brassfield first got into direct sales at 19. Plagued by severe asthma and allergies since young, he aligned his work with the two passions of his life: business and health.
He found great success. However, frustration with companies that failed him due to mismanagement led him to take things into his own hands, and set up his own.



In the long history of NeoLife, it is commendable that there had been no major brushes with the regulators of the MLM industry. Especially in the health niche, where a common issue is how distributors tend to misrepresent the company by making health claims of the products that are not backed by any scientific evidence.
Despite its clean record, a worrying trend in recent months is how NeoLife is being aggressively promoted in Nigeria and other developing countries in Africa.
I have nothing against anyone in these countries. I just want to make the point that when countless people are having problem with basic survival, would you think NeoLife is being promoted as a high quality health solution for the retail of its products, or as an earning opportunity?
When the revenue of an MLM company is generated mainly through recruiting instead of retail, it won't be too long before it comes under the scrutiny of the regulators.
I certainly do not wish this upon NeoLife, which has so far demonstrated integrity in every sense of its business, from products to people.
But I guess only time will tell.

NeoLife Product Line

This is what NeoLife products are all about: based in nature, backed by science.
Its Scientific Advisory Board monitors the entire process, from seed planting and crop harvesting to nutrient extraction and batch tracking.
NeoLife's product range includes health solutions for
– weight management
– heart health
– digestive health
– immunity
– energy and fitness
– men's and women's health
– children's health
– sharper mind
– bone and joint health
It has also expanded into personal care products, as well as organic skin care.
Here, we will take a look at some of its more prominent and best selling products:

3-day Detox
This is a package for a 3-day detox, complete with instructions.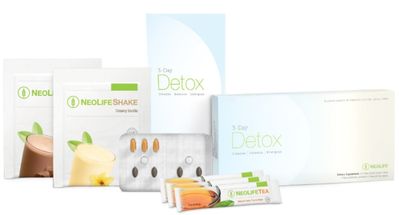 The products in this detox plan include
– NeoLax, to mildly cleanse the digestive tracks
– Garlic Allium Complex, which makes use of Targeted Delivery Technology to send the benefits of garlic's allicin right into your intestines
– Betagard, a proprietary formulation of vitamins and minerals to strengthen the body's natural ability to detox
– Acidophilus Plus
– NeoLifeTea
– NeoLifeShake

Acidophilus Plus
This is a proprietary blend of 5 types of clinically proven probiotics, equivalent to 10 servings of yogurt in one capsule.
CoQ10
Coenzyme Q10 is an antioxidant that supports heart health, energy production, and many other critical functions of the body.
NeoLifeBar
Made of a proprietary blend of protein and fiber, whole fruits and nuts, as well as a vitamin and mineral blend, this snack perks you with long lasting energy that also helps minimize fat storage and promotes fat burning.
NeoLifeShake
This is a meal replacement protein shake, proven for weight loss and body fat reduction, while complete with 22 amino acids, including the 9 essential ones.
NeoLifeTea
A blend of green, white and black tea, together with ginseng, codonopsis and rhodiola gives instant energy, at the same time enhancing alertness and well-being.
Pro Vitality
A pack of 4 supplements for each day, lasting for 30 days.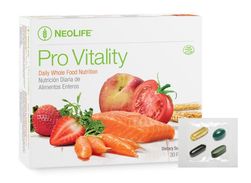 These include Tre-en-en grain concentrates, Carotenoid Complex, Omega-III Salmon Oil Plus, and Essential Vitamin & Mineral Complex.
Tre-En-En Grain Concentrates
This is a proprietary blend of whole grain concentrates that provide cellular nutrition for energy and vitality.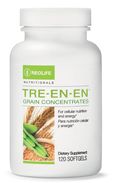 Having seen most of its prominent products, one observation is that the retail pricing of NeoLife's products is not listed on its website at all.
I do not know the reason, but it is a disappointment that there is no transparency in this aspect.
I cannot see any advantage in hiding retail prices, because ultimately, customers do have to know, and the company is just adding an obstacle to the access of the information.

NeoLife Product Quality and Feedback

There are raving reviews of NeoLife's vitamins and supplements all over the internet. It seems that their customer service and delivery are getting full marks too.
This can only be a good thing, if you are thinking of joining NeoLife, since you can build on their untarnished reputation and branding to build a home-based business with this company.
Now, let's move on to examine its compensation plan.
---
---

NeoLife Business Opportunity

How to become a NeoLife Distributor

To become a NeoLife distributor, there are several starter kits to choose from. They differ in your earning opportunities within the compensation plan. The higher priced the kit that you purchase, the higher the potential for your earnings.
Affiliate membership – $49
Builder Kit – $440
Manager Kit – $785
Senior Manager Kit – $1530

Club Member
Other than being a promoter for NeoLife, there is the other option of being a Club Member, which is free, and simply provides a discount (15%) off the retail price.
But if a Club Member opts for monthly autoship, then the discount is the same as what a distributor would get – 25% to 30% off the retail price.
This also means that as a distributor, you would not make any retail commission if you have a Club Member sign up under you who goes for autoship. But you still get other bonuses, as you will see below.

How to make money with NeoLife

As with any other MLM company, there are two main ways to make money with NeoLife: through retail commission by selling products to retail customers, and through residual commission by recruiting people into your team, and earning with group volume sales, bonuses, and other perks.

Retail commission
For any company whose focus is on its high quality products, retail sales should make up much of its revenue.
And distributors will be rewarded through retail commission, as they promote the products to customers who need them.
For NeoLife, retail commission is capped at 25% to 30%.
But as mentioned earlier, if a member signs up as Club Member, which is free, then he or she gets a discount. I believe most customers who love NeoLife and are regularly buying its supplements will do this.
It means the distributor earns less in retail commission.

Sales Volume Bonus
Even if a Club Member who is signed up under you opts for NeoLife's autoship and you do not get to earn anything in retail commission, there is still the Sales Volume Bonus.
There is qualifying criteria for this, though.
You need a minimum of 100 Personal PV (point value) before you are eligible to earn Sales Volume Bonus. How do you meet this criteria?
This is what NeoLife advises:



So every distributor is encouraged to take up a monthly autoship order.
Nothing wrong with that, except that it then makes you the customer, doesn't it? When the focus should really be on getting distributors to retail more of the products.
Surely it can't be that difficult to accumulate 100 PV through retail sales?
If it has to incur a recurring investment on your part to stay in the business, then I do not think it is a good opportunity to get into.
But if you're already in the NeoLife business, there is a way to still see some good earnings, as I believe there is a real demand for their products, from all the raving customers' reviews.
That is, by increasing your sales volume.
I know it's easier said than done. But if you haven't brought your NeoLife business online, then it is how you should market it, to maximize your earnings.
Check this out:


Recruitment commission

I will not be going into detail for this part of the convoluted compensation plan, which involves 16 ranks, various bonuses and incentives.
Here is the complete NeoLife compensation plan, if you are interested to find out more.
As a new distributor, it suffices to know that the more people you recruit into your team, the higher up the ranks you will climb, and the greater your earning potential.
This is how MLM reward structures are designed to work: reward those at the top.
It also means that despite your best efforts at encouraging people to take up this business opportunity, all the hours and the hard work spent, you do not get compensated a fair amount in monetary terms. The earnings get passed up to those at the top of your uplines.
As you amass a huge team, and rise up to the echelons, you will then get to reap the fruits of your downlines' labor.
It could take ages, like years, and it is the exact reason why 99% of MLM participants do not profit out of it, according to a report on the Federal Trade Commission (FTC) website.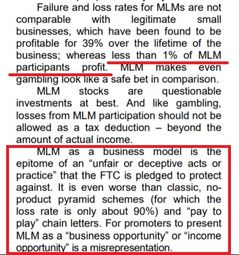 Most people do not have the skills for network marketing to pull in the right people who will contribute to building up their team, so they give up soon after they step in.
Which is also why I will not join any MLM (I've been there, done that). I find the recruitment aspect of the business to be terribly exploitative.

Why NeoLife will not work for you

Health nutritional supplements is a very competitive niche, not just among MLM companies (like Nu Skin, Jeunesse, and Modere, to name just a few), but even those regular companies in the open market.
Yes, NeoLife does pay attention to the quality of its products, and have many happy customers. But so do many others selling similar stuff, at a much more affordable price.
And yes, there is retail sales in NeoLife, but its compensation plan entices you to go in the direction of autoship, and recruitment.
---
---

To round up this article, let me recap and summarize the pros and cons, before I finally make my conclusion.

Pros of NeoLife

1. Established company
NeoLife has been in business for a very good number of years. It must be doing things right, and you won't have to face the uncertainties you'd get in joining a new MLM company.
Moreover, many people would have heard of NeoLife, and its clean reputation is a plus point.

2. Possible to make retail commission
It is possible to earn through retail, if you know how to drive free online traffic to your NeoLife business. Unless every single one of your customer signs up as Club Member and goes for the monthly autoship.

Cons of NeoLife

1. Pricing is not readily available
This is a basic piece of information that every customer needs to know. Hiding it does not seem like a good move at all.

2. High upfront investment
If you are persuaded to buy the Builder Business Kit, it is actually quite a large cost to sink into your business, before you even know your chances at success.
Moreover, if you are not able to generate retail sales, you would be 'encouraged' to take up the monthly autoship in order to meet the eligibility criteria for Sales Volume Bonus.
That will become a recurring cost that can add up.

3. Focus on recruitment
NeoLife's compensation plan has a good balance between retail and residual commissions, but there is a subtle nudge towards recruitment.

4. Most distributors do not make money
This is the Statement of Average Gross Compensation for NeoLife. Take a look: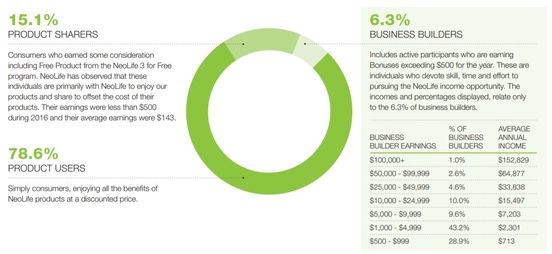 The phrasing used can be quite misleading.
The largest group, called product users, where they are described as simply consumers, is in fact the group of distributors who are not earning anything.
Why would real customers even be in the picture when a company is trying to show its average gross compensation? It doesn't make sense.
And if you work out the math, you will find that only 2% of distributors make more than $5K per year.
And that hasn't even accounted for whatever spending they had incurred in order to remain in the business.

Is NeoLife Scam or legit? 

NeoLife is a legitimate MLM company that is firmly established in the health supplements niche.
Having examined its products and compensation plan, it is entirely up to you whether to take up the business opportunity.
---

An Alternative

Personally, I will never join any MLM (again) because their incentive structure is made for most distributors to fail, especially if recruiting is a major focus of the business.
If you have tried an MLM, and are frustrated by the lack of results, please know that it is not your fault.
Let me show you what I am doing to make money from home.
No recruiting at all, no face to face selling.
I can promote as many companies as I want, because there is no registration or entrance fee involved.
I earn commissions solely based on the sales that I drive to the companies, fair and square, and a completely transparent 'compensation plan'.
If you would like to learn more about the business model that I am using, you have to check this out:


And for reading all the way to the end of the post, I believe you have it in you to make this work. Here is your FREE PDF Guide: 4 Simple Steps to Making Money Online. Fill in your details to claim it:


If you have any concerns or questions regarding this NeoLife review, do comment below, and we will start a conversation from there.
---