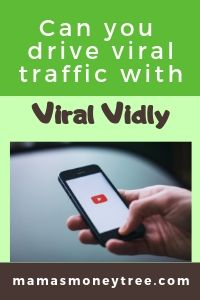 What is Viral Vidly, this thing that legally steals videos from YouTube to drive massive traffic to your products, services, or offers in any niche? Is it really the ultimate traffic booster? Or just another scam trying to get your money?
Kudos to you for doing your due diligence, in researching more about the product before deciding whether to purchase it or not. You can't be too careful, especially with the amount of scams going around on the internet these days.
You have landed at the right place, because this is safe haven, where I am not promoting Viral Vidly.
Here in this completely honest, unbiased and in-depth Viral Vidly review, we will dwell deep into its inner workings, see exactly how it works, and figure out how it can or cannot fit into your businesses.
I will also address its pros and cons, and point out certain things that the creators of this product do not tell you.
Now let's dive right in and get on with the Viral Vidly review.


---
Viral Vidly Review Summary
Product: Viral Vidly
URL: https://viralvidly.convertri.com/fe
Creators: Ali G, Vick Carty, Yogesh Agarwal
Product type: Software that allows you to edit viral videos from YouTube, and post it on your own social media accounts.
Price: $17
Scam / Legit? : Legit
Recommended or not? : Not recommended
Viral Vidly finds viral videos on YouTube that are tagged as Creative Commons, so you can take them to use, edit in whatever ways you want, mainly by putting in your ads, and then posting on your other social media platforms (not back onto YouTube), to get sales to your offers.
I do not see any strong advantage to using this method, because ultimately it depends on the size and quality of your following on the social media platforms that you post to. If you are getting success with social media, you do not need this. If not, then I do not think it will add much value to your social media efforts.
If you do not want to waste anymore time and money on useless products, check out my #1 recommendation to making money online:




Read on for the detailed review of Viral Vidly, and why I do not recommend it.
---
What is Viral Vidly
To find out what is Viral Vidly, let us first take a look at the information presented in its sales video and landing page.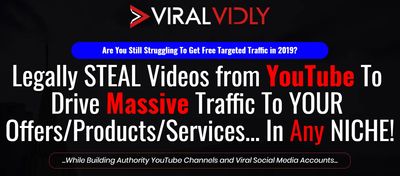 What is this first software of its kind, that is completely newbie friendly, requiring no experience or any video creation, that allows you to steal YouTube viral videos to edit and call your own?
Insert your own ads in a few clicks, and share these videos on your own social media accounts, to get free viral traffic!
This is perfect for newbies, because it saves you the gut-wrenching failure, you can skip the wasting of time, energy and money, and jump right into making money!
With just a few clicks of your mouse, you can get free viral traffic to any offer you want, and simply watch the sales pour in!
It sounds really good, but so far what we really get is just basically all hype. Giving us everything that we like to hear.
Now, let's take Viral Vidly apart, to learn how exactly it works:


How Viral Vidly really works
Step 1: Choose a video to use
Once inside the members' area of Viral Vidly, you first choose the niche in which you want it to find viral YouTube videos for you, and then from the results, choose the specific video that you want to use.
These videos are supposedly tagged as Creative Commons, which means the video creator has given the explicit permission for anyone to take and edit the video for their use.
In the first place, it won't be easy to find such videos that are Creative Commons, and at the same time are high quality ones. Many of these videos are in themselves are promoting something, then you would also be helping them promote if you were to use their videos.
Step 2: Add your own advertisement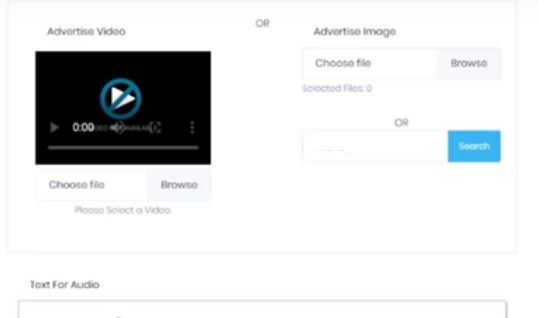 You can either add a video file, or image file. For image, you can also type in the text, which will convert into a robotic voice-over when the image is shown as the advertisement.
You can choose the number of times your advertisement appears throughout the video.
And that's it, you have included your very own ad, which will run inside the video.
Step 3: Share it on your social media or video sharing platforms
Now you can go ahead to share it on any platform that accepts videos.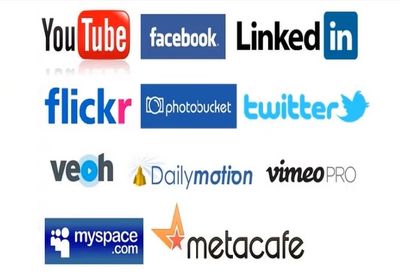 I would be very careful about this, though. You must understand the rules on video sharing platforms. Some do not allow you to just run your ads in any videos, as those platforms run their own ads on users' videos too. Then user experience would be very unpleasant.
For instance, I know for one, you cannot post the edited video back onto YouTube, because they do not allow your own ads in there. And yet, the creators of this Viral Vidly are saying you can do that.




Ultimately, if you really do post it back onto YouTube, you would have to bear the consequences, not them. So to me, it is just totally irresponsible of them to mislead people into thinking that anyone can place their own ads for free in videos and upload onto YouTube.


Why Viral Vidly will not work for you
The biggest reason why it will not work for anyone: it boils down to the quality of your own social media traffic.
This thing is not going to get any viral traffic for you. The original video was getting some viral traffic on YouTube, yes. But using that video does not mean you are going to get viral traffic.
You are posting it on your own social media platforms, starting afresh with this new edited video, beginning with zero views, and building up from there.
I do not think it will engage your audience more than something that you produce yourself that is original and authentic. That would be the reason why people followed you in the first place.
Something that is not your own, something that had gone viral which means it is highly possible some of your followers would have seen the original video on YouTube, and you are now taking it to show on your own social media accounts, I think it will more likely make you lose credibility.


How I get loads of free traffic
The best kind of traffic is called organic traffic, which is also completely free.
I do not use social media, because without a strong foundation for my online business, it is difficult to build up a targeted social media following from scratch.
So instead of messing around on the social media platforms and getting frustrated at spending so much time and effort and yet not seeing any results, I focus all my effort on building up my website content.
This is key to any online success. For a start, this is what you need to work on.
As you create more and more quality content that get the search engines' attention, your website ranking will start to soar, and you will be rewarded with free organic traffic.
People search for answers related to your niche will see your website ranking high on page 1 of their search results. This is how you will get crazy amounts of unstoppable traffic.
This traffic is highly targeted, because they are actively searching for your offers. Their search terms and your offers are the perfect match, that is how they landed on your site in the first place. Once there, they will be ready to buy into your recommendations. Hence conversion rates from organic traffic is usually sky high.
This is exactly how I am doing it, and it absolutely works.
But of course it is not easy, it takes time and hard work, and lots of patience. Because it is the highest quality traffic and it's free, everyone will be clambering for it. So you need to prove your worth to the search engines, as well as equip yourself with the skills and tools to create content that will rank.
Now, I want to show you the training platform that taught me everything, from setting up a website (they even provide 2 free websites), to writing content that ranks, and monetising the traffic you will be getting:


---
Pros of Viral Vidly
1. Real owners
The owners are real people, known in the internet marketing niche. The fact that they are standing in front of their product shows some level of credibility and accountability.
2. 30 day money back guarantee
This basic refund policy is in place, for people who are dissatisfied with the product.
3. You do get a software that does what it does
You do get a program that can find viral videos in your chosen niche, and lets you edit to add your own advertisements into it.
Cons of Viral Vidly
1. The "viral" traffic you get is as good as your own social media traffic
Using this method, you are not able to duplicate the viral effect of the original video, because that was posted on somebody else's channel, that was able to reach out to a massive audience that could generate the kind of viral effect.
With this Viral Vidly, it's effectively no different from posting something on your own social media, except now this video has your own advertisement included. I really do not see much value in this.
2. Your followers are looking for your own original content
If you want to build a following on social media, you need your own style, a branding that speaks to them, and originality in your interactions with your audience. Taking other people's stuff and making it your own lowers your credibility and authenticity.
3. Upsells
Like any other product that tries to dig deep into your pocket, this Viral Vidly is no exception. These are the pricey upsells you will be bombarded with, the moment you purchase the front end product, even before you have a chance to try it out for yourself to see if it works for you or not.
Upsell 1: $47 – Viral Vidly Pro
Upsell 2: $147 – Viral Vidly Elite
Upsell 3: $19.95/month – Viral Vidly Ultimate
Upsell 4: $147 – VIP Bootcamp
Upsell 5: $197 – Viral Vidly Reseller
---
Is Viral Vidly Scam or legit?
Viral Vidly is a legitimate software that will do what it is capable of, except it may not add much value to your traffic source.
It is much too hyped up, just like many other products I have reviewed: ProfitURL, Social Studio, and Supersonic, to name just a few.
---
Recommendation
I do not recommend Viral Vidly.
The answer to getting free traffic is to establish the authority of your website, by consistently building quality content on it. Then search engines will give you their trust, by sending search traffic to your site.
This free organic traffic is the best kind of traffic you can ever get, because it is highly targeted, with people actively searching for what you have on your posts. So you do not have to do hard selling, as they are ever ready to buy.
To learn the ins and outs of creating content that will get ranked in the search engines, and even setting up your website if you do not have one yet, hop over to my other post by clicking the button below:




And for reading all the way to the end of the post, I believe you have it in you to make this work. Here is your FREE PDF Guide: 4 Simple Steps to Making Money Online. Fill in your details to claim it:



If you have any concerns or questions regarding this Viral Vidly review, do comment below, and we will start a conversation from there.
---