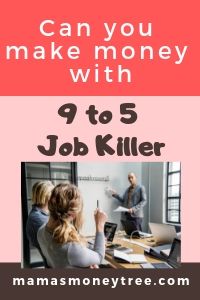 If you are digging around to find out what is 9 to 5 Job Killer, you have landed at the right place.
First of all, let me congratulate you for doing your due diligence, before you decide to purchase any product. You really can't be too careful, especially with the amount of scams going around on the internet these days.
This is crazy:
How is it even possible to be earning thousands in the first two weeks of starting the business that they teach you, like what some of the people in the video testimonials stated?
You might be wondering:

Is this another scam that is just trying to cheat you of your $39?
Well, let me tell you, it is that, and much more. This program is a sneaky one.
To understand why I say that, carry on reading and the ugly truth will unveil itself.
Now, let's dive right into this completely honest, unbiased, and in-depth 9 to 5 Job Killer review, as we take it apart to examine its inner workings.
---
9 to 5 Job Killer Review Summary
Product: 9 to 5 Job Killer
URL: https://9to5jobkiller.com/
Creator: Jeff Lerner
Product type: sales funnel that leads to 6 Steps to Freedom
Price: $39 + upsells in the thousands of dollars
Scam / Legit? : Scam
Recommended or not? : Not recommended
9 to 5 Job Killer is an empty shell. It is simply a one-page website, which serves as a sales funnel to a totally different program, called 6 Steps to Freedom. Why does it have to hide behind the facade of 9 to 5 Job Killer?
It is because of the bad reputation of 6 Steps to Freedom, which operates with a model akin to MLM (multilevel marketing), with many people actually losing money from the opportunity they are selling.
If you do not want to waste anymore time and money on products that land you deeper in debt, check out my #1 recommendation to making money online:




Read on for the detailed review of 9 to 5 Job Killer, and why I call it scam.
---
What is 9 to 5 Job Killer?
To answer what is 9 to 5 Job Killer, let's first take a look at the information presented in its sales video and landing page.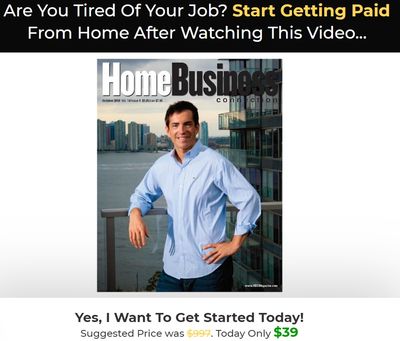 This is Jeff Lerner, the owner of 9 to 5 Job Killer, as well as 6 Steps to Freedom.
He starts off with lots of hype, big income claims, as well as his own story of being stuck in his 9 to 5 job just a few years ago, to make you feel like he can perfectly understand where you're at now.
But the dream lifestyle can be yours too, just as it is for him right now.
You simply have to follow the step by step video training that he will be showing you, to learn how to build up your own business from home.
It is totally risk free, because if you implement the training and do not make money, you can get your money back within 30 days. To me, this doesn't bode well, it just means you probably have to go through a hard time trying to get your money back. It is not a 'no questions asked' kind of money back guarantee.
And finally, after lots of hype but very little information on what exactly the method is about, he finally reveals this: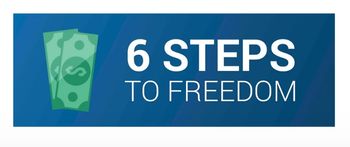 Now the cat is out of the bag. But at this point most people who have never heard of 6 Steps to Freedom would not sense anything wrong, and so may not do further research about 6 Steps to Freedom. They would likely see it as the name to the video training course.
The sales video then goes back to all the hype and income claims, giving you everything you want to hear. At the end of it all, you would realise they have not revealed the actual method at all.
But we can actually take a clue here. Look at this: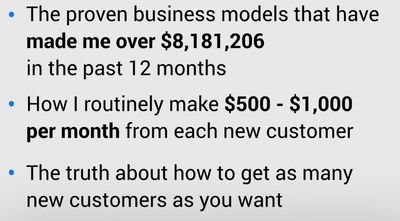 It seems like there is quite a fixed amount to be made from each customer. Which feels rather weird. You will be taught how to get as many new customers as you want. Hmm…
Look at what comes up next:




They want to expand the team, and you can join them.
Does this ring a bell now?
Yes! Sounds exactly like an MLM (multilevel marketing) scheme, doesn't it? And worse still, there is no product: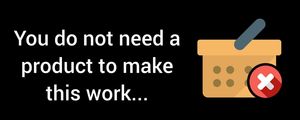 You do not need a product to make it work. Oh my! That makes it a pyramid scheme! See how it has gone downhill pretty quickly, as we put the pieces together.
But of course let's not jump to conclusion so fast. We should try to send our detectives to spy on 6 Steps to Freedom…


What is 6 Steps to Freedom
Their FaceBook page is mysteriously empty
As I sniffed around for what 6 Steps to Freedom is all about, something peculiar turned up. Their FaceBook page, which was created in July of 2015, has only 1 single post about Robert Kiyosaki's video on creating a cash flow system.
No other stuff, it feels like a ghost page, with only 6 likes and 6 followers, 1 single positive review that feels so fake.
My sensing is that they have just wiped clean all the dirt and grease laying around, or it's their regular habit of cleaning up whatever negative stuff that appears, since there must be so much of it. I'm not too sure, and of course I can't verify it. I just have the uncanny feeling that something is not right there.


How 6 Steps to Freedom really works
6 Steps to Freedom is basically a high-ticket program that is pay-to-play. To earn a commission off any 'product', you need to have purchased the product yourself. Then when others purchase through your affiliate link, you get to earn a commission.
If say someone buys an expensive 'product' through your link, and you yourself have not bought it, then you earn nothing off that sale.
Their 'products' range from $1000 at the lowest level, to $10,000 or more as the levels go up.
Why do I put 'product' in quote? It is because those are simply training on internet marketing, that teaches you how to sell those 'products' that you just bought, to other people. You can also see them as membership levels, with training that teaches you how to sell.
So you see, though this model is not exactly an MLM, but it works in a similar fashion, the way I see it. Because you need to pay in order to promote them and earn from this opportunity.


Why 9 to 5 Job Killer will not work for you
In such a high ticket program like 6 Steps to Freedom, even though you are promised high commissions, most people lose money, because it would be so hard to sell these expensive products.


Traffic will be an issue
Firstly, where do you find traffic to buy these stuff? Family and friends around you? Then you may not hear from them for a long time to come after that, once they figure the product is just something that teaches them to sell whatever they just bought. It just doesn't make sense.
Well, they will teach you internet marketing. But you still need to find your own traffic to land on your offers, before you can even start to make any sales.
The fastest way to get traffic is through paid advertisements, through whatever platform that is out there, like social media, Google Adwords, forums, etc. But, do bear in mind that paid traffic is a very high risk business, especially if you do not know what you are doing.
For any single platform, it takes lots of testing, analysing, tweaking your marketing campaign, more testing, more analysing, more tweaking, and so on, in order to understand your target audience, where to find them, their preferences and behaviour on that particular platform, etc.
By the time you get the hang of it, you could be thousands of dollars worse off than when you started. So it is not advisable for beginners to use paid traffic, as the losses can be significant and unrecoverable.


Why hide behind a mask?
Products that have to hide behind a mask can't be good. Very likely they have a bad reputation. So by promoting it as a brand new product, with a new name, all hyped up, nobody would be able to trace any negative reviews about it. And it gets to start on a clean slate.
Legitimate and solid products will bear the same name, year after year, improving on its features, building up its reputation, addressing difficulties and issues that its customers face.


You should not have to pay to promote products
Affiliate marketing in its truest form should not have any entrance fee. As an affiliate, you are promoting the companies for free, so it's equal to free advertising for them. Legitimate companies and retailers do appreciate that, and value their affiliates for that.
In a high ticket pay to play program, you stand to lose money, because of the very high upfront investment into their products, without which you cannot promote for them. What if after your initial investment of $1000, you cannot find a single soul to purchase through your links?
Is this business opportunity really worth it?
The only one who will make money FOR SURE is the creator of the program. That's exactly where his $8 million in the past 12 months came from.
So you're not going to make this kind of money, because he set this whole thing up for his own pocket.


Affiliate marketing – the proper way
If you want to make some serious money online, affiliate marketing, done properly, can be a very lucrative income source – if you know how to drive free traffic to your offers.
It is the exact way I'm using right now, so I know it works.
The best source of free traffic is from the search engines. Because those people are actively searching for products or answers related to your niche, so when your offers are able to meet their needs, solve their problems, then this kind of traffic will convert into buyers at the highest rate.
If this sounds good to you, click on the link below to learn the exact method to get free organic traffic to your affiliate offers:


---
Pros of 9 to 5 Job Killer
1. Real owner
Jeff Lerner is a real person, though in this case I do not know what good I can say of this fact. And I seriously can't think of any other plus for this product.


Cons of 9 to 5 Job Killer
1. Only products with bad reputation need to hide behind a veil
Hide it behind new names every few months or so, to get fresh traffic to the offers, while keeping the bad product so the owner does not have to keep creating new products that promise to make people rich instantly.
2. Getting traffic to your offers will be an issue
If you need to get sales fast, paid traffic is the most likely method. But it is only for experienced marketers, who have spare cash to learn the ropes after they attained some success using free traffic.
You see, paid traffic is something that you learn while you do. So to gain experience and learn all about your audience, you need to actually launch several advertising campaigns, look at their response, and run more campaigns.
It is very high risk stuff, not for the faint-hearted.
3. Money back guarantee is conditional
They made it very clear in the sales video, you get your money back only if you do not make money after having implemented what they taught you in the training. From the sound of it, it seems like it won't be easy at all to get your money back. You might as well save the hassle, time and agony by not buying this in the first place.
4. You should not have to pay to promote any product
This is not affiliate marketing, as it is a pay-to-play system, that eats your money first, and whatever commission you earn later is always good for the company because it means you have worked hard to make a sale for them.
---
Is 9 to 5 Job Killer Scam or legit?
In my opinion, 9 to 5 Job Killer is a complete scam, simply because it is an empty shell, and is simply a sales funnel for a different product.
It works in the same way as how Broke Dishwasher is a veil for My Ecom Club.
---
Recommendation
I absolutely do not recommend 9 to 5 Job Killer.
It will make money for its owner, but not for you.
If you want to make money online, you have to own your business. It is not difficult at all, to set up your very own online business. And then learn how to get free traffic to your offers, promoting other people's products, which is called affiliate marketing.
If this sounds good to you, I can show you step by step, how to do this from beginning to end. Check out the method in much more detail by clicking the button below:




And for reading all the way to the end of the post, I believe you have it in you to make this work. Here is your FREE PDF Guide: 4 Simple Steps to Making Money Online. Fill in your details to claim it:


If you have any concerns or questions regarding this 9 to 5 Job Killer review, do comment below, and we will start a conversation from there.
---