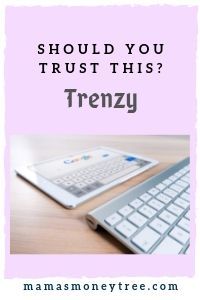 What is Trenzy that promises to harness the power of hot trending topics for non-stop buyer traffic in 3 simple clicks? Is it yet another scam made to work just for its creators?
Welcome to my Trenzy review.
How does this AI (artificial intelligence) tool create unlimited self-updating sites with hot trending content from hot trending sites? What technology and method does it use, and is it even allowed? How do you legally use other people's videos to generate automated profits?
We will answer these and more, in my honest and in-depth review of Trenzy, to examine if it will work as it claims. I will also explain the missing link that is required before you can start to profit from your internet marketing efforts.
Without further ado, let's dive right in now!
---
Trenzy Review Summary
Product: Trenzy
URL: https://www.trenzy.io
Creators: Dr Amit Pareek and Er. Ashu
Product type: software that curates trending videos and content
Price: $26 (discounted price with coupon)
Scam / Legit? : Legit
Recommended or not? : Not recommended
Trenzy is a software that pulls viral videos and content from the internet, for keywords that you choose, so that you can populate your own website with these.
This will not work because it is not your own content. Those content became viral because they were created by websites which were already generating huge amounts of traffic. Without an established and trusted website, your traffic is not going to increase simply because of these viral content.
If you want to know the proper way of getting traffic to your offers, check out my #1 recommendation:



Read on for the detailed review of Trenzy, and why I do not recommend it.
---
What is Trenzy
To find out what is Trenzy, let's first take a look at its sales page: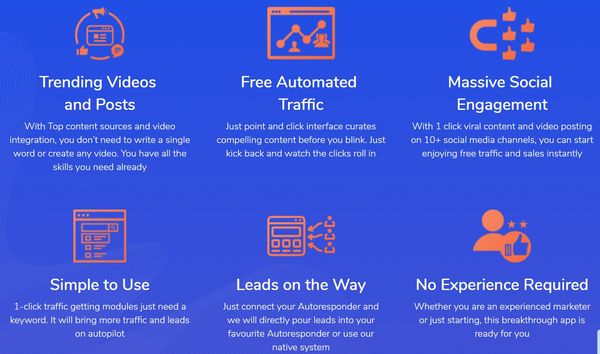 It is basically a software that puts together some trending videos and content (like news articles) that it finds on the internet, based on some keywords that you enter. This will supposedly flood your site with traffic because they will love the viral content, and will engage with it, allowing you to monetise the site with all your offers, like affiliate links, and stuff.
Do you think it is as simple as it sounds?
If only the world were such a simple place.
Unfortunately, nope, it will not work the way they claim it will. Simply because you need to first get traffic landing on your site.

Traffic is KEY to any business
Without traffic, it does not matter how fantastic your offers are, how engaging your content is, nobody is going to see all those, as nobody is landing on your site.
Moreover, search engines hate duplicate content. By taking other people's content and placing them on your site, you can be sure your site will lose its authority and credibility in the eyes of the search engines. All the hard work you had put in prior to using Trenzy will be washed down the drain.
It does not matter that you are sharing these viral content on your social media, because everyone else is too. Your outreach will be your own social circle of family and friends, but they will not be likely to convert into buyers on your site, since they are not even looking to buy those stuff in the first place.

How do established websites get traffic
All websites start from zero. Even the largest ones. How they succeeded, is to keep creating original and authentic content that their readers will love and engage with.
Search engines will reward you for such unique content that can keep the readers on your site. So the next time someone searches for something related to your niche, your site will be ranked high, on page 1 of their search results.
This is how sites can get free organic traffic coming to their sites, which is the most powerful, because it is unstoppable, and it is highly targeted – these people are actively searching for your content and your offers.
When that happens, whatever great content you create will be shared by your readers, and that is how it will become viral.
You will not get results simply by placing other people's already-gone-viral content on your website, since everyone will know it is not your own unique content.
And when you pull stuff from all over the internet, you are not creating your own branding, so your site can become a messy jumble of noise and chaos, trying too hard to impress and sell, without genuinely adding value or trying to help the readers, which is what will win over their hearts.

The proper way to make money online
The proper way is to do what the successful websites do: create authentic and original content, with the main objective being to serve the readers, get them the information that they are looking for.
When you do that, the search engines will be able to tell that people like to interact with the content on your site. And you will get rewarded by being pushed up the ranks on their users' search results.
That is how you can get massive traffic landing on your site, and your own content to become viral. The easy way out, of using other people's content, is just not going to work in the internet marketing space.
I guess everyone starts off wanting to make it rich fast. It's a very natural thing, that's just human nature. I wasn't spared of all the temptations on the internet.
But when I realised those empty promises are only going to make other people rich, and not me, I stopped looking for shiny objects.
I found a dull-looking object, but I knew in my heart that is the real deal. From then on, I have never looked back.
I am now working full time from home, growing my internet business, and making an online income. I started from scratch with zero knowledge in this area. If I can do it, you can, too. Here's a peek into my earnings on a recent day:



As you can see, more than $100 a day is very do-able. And this is not even at its maximum potential yet, I'm still growing this business every single day.
Check out this training platform that provides all the resources, tools, along with an entire community of aspiring as well as already successful online income earners. The best part is, you get to start for free:

---
Pros of Trenzy
1. Real owners
The creators of Trenzy are real people, standing for their product, so at least this gives it some credibility.
2. You get a software that does what it does
You will get the software that pulls together viral content and videos, and populate them on your site, if that will serve you in any way.

Cons of Trenzy
1. No money back guarantee
They do not offer a no questions asked money back guarantee. To request for a refund, you have to provide a genuine reason, and show the proof that you did everything to try and make it work, before they will consider your refund.
Simply based on this fact, I say do not go for Trenzy. This shows how little confidence they have for their product. Usually for products that do not have a no questions asked refund policy, they will have a free trial period, so that you know what you are buying.
2. Simply putting viral content and videos will not get you more traffic
At best, this product does nothing for your website, and your business, because it simply does not work this way to get traffic to your site.
In a worse scenario, it can even harm your business, because with duplicate content, your website ranking will drop drastically in the search engines. It is not worth the risk.
3. Upsells
Just like any other product that is made to dig deep into your pocket, Trenzy is no different. You will be bombarded with pricey upsells once you purchase the front end product, before you even have a chance to try it out.
Upsell 1: $47 to $67 – Trenzy Pro
Upsell 2: $47 to $67 – Trenzy Template Club
Upsell 3: $197 or $297 – Trenzy Agency License
Upsell 4: $97 – Trenzy Reseller Edition
---
Is Trenzy Scam or legit? 
Trenzy is not something that I will call a scam, as its software does work to do what it does. It is the sales pitch that tends to be misleading, making people believe that their traffic and sales will skyrocket the moment they use this product.
It is not going to do much for your business, just like these other products that I have reviewed: Trendds, StealthD, and Auto Traffic Machine, to name just a few.
---
Recommendation
The proper, sustainable way to get traffic is to be genuine and authentic about creating unique content on your site, whether it is articles, blog posts, or videos.
It is the exact way that I have done it, and I know it works, by virtue of how you landed on my site – through search engines, or my readers sharing my content.
Everything that I know today about building and sustaining an online business, I learnt from an awesome training platform.
This real deal does not promise instant results, but instead provides the knowledge and the lifelong skills required to grow a successful internet business, which is exactly what I have done. Check it out by clicking on the button below:



And for reading all the way to the end of the post, I believe you have it in you to make this work. Here is your FREE PDF Guide: 4 Simple Steps to Making Money Online. Fill in your details to claim it:


If you have any concerns or questions regarding this Trenzy review, do comment below, and we will start a conversation from there.
---