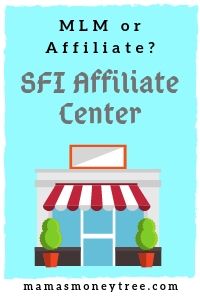 Can you really grow a second income with the self-proclaimed world's #1 affiliate program? What is SFI Affiliate Center? How exactly does it work?
Welcome to my SFI review. This program is also known as Six Figure Income, with websites sfi4.com, and sfimg.com.
You must be hearing mixed reviews about this platform.
Here, you will get my honest and in-depth views about it, and whether you will be able to make any substantial income out of this opportunity. I will also reveal the real business model it practises, which is in fact MLM (multilevel marketing), but not expressed upfront to any potential customers at all.
---
SFI Affiliate Center Review Summary
Product: SFI / SFI Affiliate Center / Six Figure Income
URL: https://sfi4.com/
Creator: Gery Carson
Product type: affiliate marketing and MLM (multilevel marketing)
Price: free to join
Scam / Legit? : Legit
Recommended or not? : Not recommended
SFI Affiliate Center is not a true affiliate program, but with a strong focus on the MLM model of recruitment and compensation. To an unsuspecting novice, its website would appear very misleading.
The way to really earn in SFI consists of not just making sales with products on TripleClicks.com, but also recruiting people into the program, as well as making purchases yourself (claimed to be optional).
SFI may work for some people who are experienced in internet marketing. But for a beginner, you would be totally lost, despite (or rather, because of) the immense volume of so-called training provided.
There is a much simpler model to making money online, check out my #1 recommendation:




Read on for the detailed review of SFI Affiliate Center, and why I do not recommend it.
---
What is SFI Affiliate Center
Right after I signed up for free as their member, this is what I was presented with: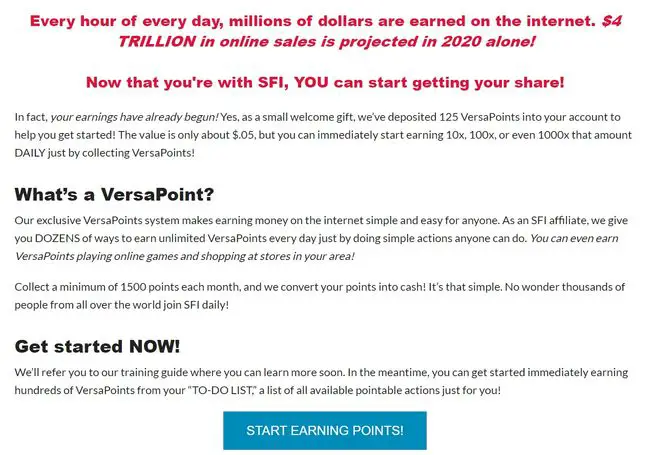 So I get to do simple actions anyone can do, even play online games and shop at stores, in order to earn VersaPoints. That got me slightly perturbed, because this has got NOTHING to do with affiliate marketing or its affiliate program. This sounds more like how a get-paid-to site works.
I then went to find out how I can earn VersaPoints.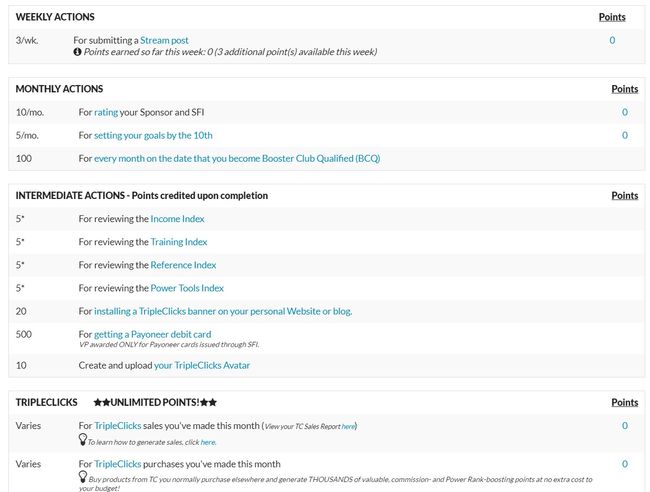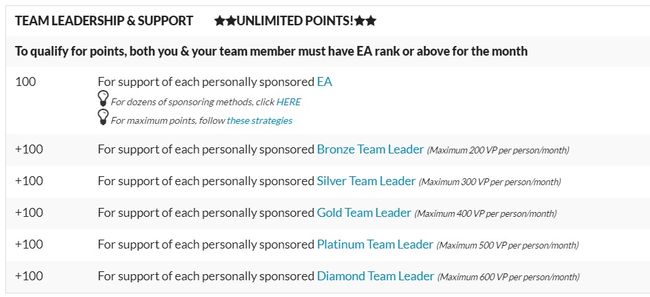 Then it finally dawned on me that this is an MLM (multilevel marketing) scheme, under the guise of affiliate marketing, when I saw the last bit about personally sponsored team leaders.
Why does SFI not be open about it being an MLM scheme? I have never seen an MLM trying to hide this fact, among the many that I have reviewed on this website. Many of them would say they are a network marketing company, or direct sales company, all meaning the same thing: MLM company.
I do not know what to make of it, that SFI is not transparent about this fact upfront. I know I certainly do not appreciate it.


How you can make money with SFI
Next I tried to get information about how to maximise my earnings on this platform. And this is what I found: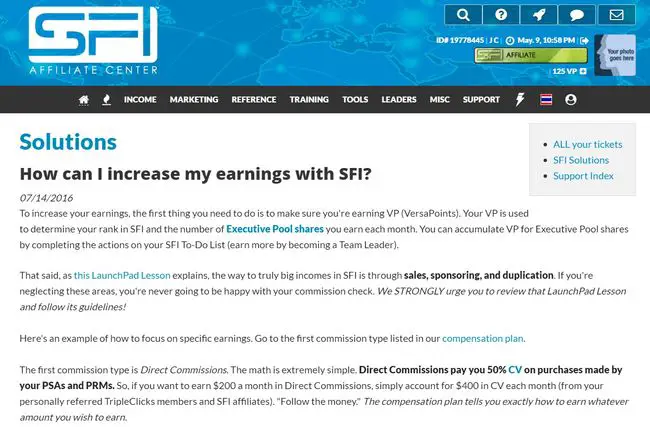 Yeah, I know it seems complicated, and this is just a small part of the entire picture. This is a prominent feature of any MLM scheme: a convoluted compensation plan. I have given up trying to wrap my simple brain around any of them.
Basically there are two ways to earn:
First, you can make a direct commission, when retail customers that you bring in to sign up as TripleClick.com members make purchases, or when the SFI 'affiliates' that you sponsor buy products from the platform. This is 50% of the CV (commission volume).
Second, as long as you have a monthly VP (Versapoint) of at least 1500, you get to make bonuses, and other forms of commission, which I will not discuss in detail here. It suffices to know that the more people you recruit or sponsor into your downline team, the more you will stand to earn.
Even though they call their distributors 'affiliates', they are not, in the true sense of the word. If SFI members can be called affiliates, then every MLM company out there can also use the word affiliate, since there is always a retail commission component to their compensation plan.


Training provided by SFI Affiliate Center
The training seems promising as it looks like it is very comprehensive, with a lot of content stuffed in. But I was rather disappointed when I tried to go through it.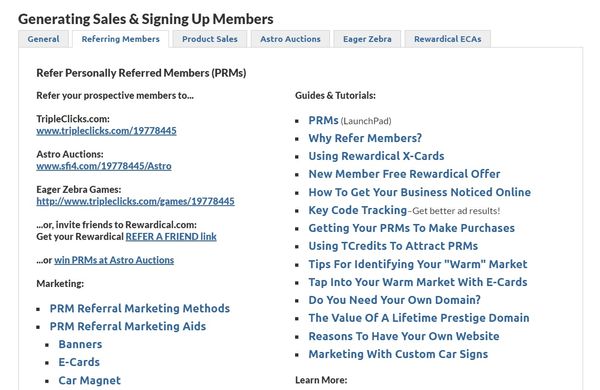 They are all in written form, very general information, some in FAQ form. There is hardly any video training, no step-by-step actionables that I can follow to succeed in the business.
It is also very cluttered, and would make a newbie more confused than ever. In the section on referring members, they cover domains and owning your website. After going through these, it seemed I learnt nothing about setting up my own website.
So to me, the training is pretty useless, except for giving me ideas on the various methods I can use. To actually use those methods, I would have to find much more details and actionable steps outside of the SFI training platform.
They can say sponsors will be there to help and support, but it really depends on the team that you join. If you're lucky, a really knowledgeable and experienced sponsor can help to jump start your marketing efforts.
So that's for training, not something they can boast about, but at least it's better than nothing.


Why SFI Affiliate Center will not work for you
Overwhelming
The way I have presented SFI Affiliate Center is over-simplified, because that's my nature, it is the way I like things.
If a newbie were to get onto that platform, I can only imagine the amount of frustration and confusion, with so many different things pulling you in all directions, so many documents all over the place to go through. I have rarely seen so much clutter on any website.
I have not even talked about the e-commerce aspect of SFI. I just feel like they are trying to do so many things at the same time, there is no clear path to follow, or some form of order in the model. Everything is happening all at once.
Just collecting their VersaPoints alone is enough to keep you very busy, doing all those little tasks that may not really be of much help to your business, but it sure helps SFI with their exposure and branding when you share about them on Twitter and stuff like that.
And since we're discussing VersaPoints, it is also through this system that you achieve your ranks in SFI Affiliate Center. The tricky part is, every single month you have to do whatever tasks required of you, to maintain the level that you had earlier achieved! Yes, at the start of each month, your VersaPoints drop to zero, and you start all over.
And to climb higher ranks, you will have to achieve even higher VersaPoints.
One way to get VersaPoints is when you shop in TripleClick.com. So if you want to retain your rank, I'd see that as one easy way to do it, if you do not have the time to complete those tasks. That is why they say purchasing products is not compulsory for members.
Anyway, tasks only give you very limited VersaPoints, especially as you climb the ranks, those small tasks available to you become less. You'd have to start buying products, or keep on recruiting new members into the scheme.
Now you get why I say things are really complicated in there?


There is no real market demand for their products
Items sold on TripleClicks.com are mostly from unknown brands. Put out in the real market, nobody would buy them. Hence SFI affiliates are expected to promote them.
Would you have to promote Amazon?
TripleClicks.com is a little bit like Amazon, by selling everything under the sun, all sorts of products under all types of categories. Yet it can still never match up in terms of variety, reputability, quality, etc.
It does not have the sheer number of variety to entice people to take it as a one stop shopping platform. And yet it chooses not to specialise in a niche, which is what all other MLMs do, they do business in one chosen niche, carry out research and development of the products, with stringent quality control and stuff like that, to deliver products that they can boast as the best in the industry.
Only then can they justify the high pricing of their products (not that I agree with this strategy).
Without a niche, and without being a giant to do without a niche, I am amazed SFI Affiliate Center has thrived for so many years, since the SFI Marketing Group was launched in 1998.
Of course, these are all my personal views about SFI, from my experience of having reviewed numerous MLM schemes, as well as having stepped foot into one myself.


Nature of MLMs tend to be exploitative
If there is a real market demand for the products on a platform, the whole world will be at it, wouldn't it? Like the case for Amazon.
The fact that members need to actively find customers who would buy products through them means the customers probably weren't looking for those products in the first place.
And to recruit people into a scheme just so I could accumulate VersaPoints to climb or maintain my rank feels really exploitative to me, and is not something that I will ever do, or will ever be comfortable doing.


Most people will not make a substantial income
I couldn't find any income disclosure for SFI Affiliate Center, and its affiliates were told not to make known their income, since looking at any one person's income would not be a good representation of the average affiliate.
But typically, most members do not make a fair income for the amount of work they put in. This is the nature of MLMs. It can take years to even start earning a part time income, if you can stick around for long enough, have the marketing and communication skills to convince people to buy the products or join you in your team.
In any business model that runs as an MLM scheme, too many people come and go, disillusioned. It also means that as you climb up the ranks, you have to keep on recruiting and getting your downlines to do the same.
Nonetheless, I am sure there are people who have found success with SFI Affiliate Center, and are genuinely convinced that it works, hence are constantly trying to share the business opportunity with others. But this group of successful marketers are few and far in between.


How I make my online income
Now, let me show you how I make money online, all by working from home. In fact, the model I use is true affiliate marketing.
I do not have to try very hard to sell stuff to people who may not need them. I do not have to scramble for my monthly VersaPoints, and resort to purchasing stuff if I cannot recruit people. In fact, I do not have to recruit anyone at all.
The best part is:
I promote whatever products I feel are great and will add value to my customers. I can promote any number of companies at any one time, I am not limited to promoting just one company.
And the people whom I promote my affiliate offers to are all actively searching for what I am offering. They come looking for me, not me them. How cool is that?
I am now working full time from home, growing my internet business, and making an online income. I started from scratch with zero knowledge in this area. If I can do it, you can, too.
Check out this affiliate training platform that provides all the resources, tools, along with an entire community of aspiring as well as already successful affiliate marketers. The best part is, you get to start for free:


---
Pros of SFI Affiliate Center
1. Well-established company
This is not something that just formed yesterday. It has been around for more than 20 years. It must be doing some things right, considering how long it has thrived in this very competitive market.
2. There is training provided
Though not very comprehensive, it is there, and it can possibly give you some ideas to start learning more stuff from outside of SFI Affiliate Center. That is, provided the volume of articles wasn't so overwhelming that it chased you away.
3. Free to join
This is a strong point, as it allows you to go right into the platform, and check out stuff to see if you like it or not, without having to commit to some sign up fee, like all other MLMs.


Cons of SFI Affiliate Marketing
1. Chase after VersaPoints every month
I think this is a huge hassle. It doesn't mean you can take a breather once you achieve a certain rank. When the next month starts, you start all over again, doing small tasks, trying to make sales, recruiting people, and buying stuff yourself if doing all the rest still do not help you hit the required points.
2. An MLM does not change its spots
The business model of an MLM will always make me feel that it is exploitative in nature, pushing products into people's faces, or trying to recruit them into the scheme.
3. Most people do not make any money until working very hard for a very long time
To me, it is not worth it. Even if you slowly build up a part time income out of it, you are at the same time building up someone else's business. If hard work is something you believe in, you're actually much better off setting up your own internet business in affiliate marketing.
---
Is SFI Affiliate Center Scam or legit?
SFI Affiliate Center is definitely a legitimate platform. It runs on an MLM scheme, just like Nu Skin, Jeunesse and Forever Living, to name just a few.
---
Recommendation
Personally I will not recommend any MLM, because I do not believe in this way of doing business.
I do true blue affiliate marketing, targeting my offers at people who need the products and are actively searching for it. By virtue of how I get this kind of highly-targeted traffic, I am also building a passive income stream.
Let me show you how this can all be done, with a real deal.
This real deal does not promise instant results, but instead gives the knowledge and the lifelong skills required to grow a successful online business. Check it out by clicking on the button below:




And for reading all the way to the end of the post, I believe you have it in you to make this work. Here is your FREE PDF Guide: 4 Simple Steps to Making Money Online. Fill in your details to claim it:



If you have any concerns or questions regarding this SFI Affiliate Center review, do comment below, and we will start a conversation from there.
---