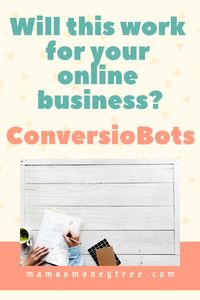 Exactly what is ConversioBot, and how does it work to get you 11,643 email subscribers in 7 days? And 6,386 ClickBank sales in 6 months?
This is crazy.
But is it even possible? Or is this another useless product that takes more money out of you than helps you make any money?
I will answer these questions and more, in my honest and unbiased review of ConversioBot.
Forget all those raving reviews that come with all those extra bonuses, because those marketers will give any newly launched product a high score, as they simply want to make a commission, regardless of the quality of the product.
They simply take the sales pitch off the product creator's sales page, and market it as a miracle solution to all your traffic and conversion problems.
In this article, I will dwell into how ConversioBot works, the advantages and drawbacks of this product, and consider how it may or may not help in your online business, through the following sections:
---
ConversioBot: Review Summary
Product: ConversioBot
Creators: Imran S, Simon Wood, and Giri Prakash
Product type: Chatbot
Price: $37
Scam / Legit? : Legit
Recommended or not? : Recommended only if you already have good traffic to your website
ConversioBot uses AI technology in its chatbots, that will interact with visitors on your website, engaging them so that they are persuaded to buy your offer, or enter their email address for a free gift, and so on. This allows you to build an email list more effectively, as well as increase your sales.
The main drawback of this ConversioBot is its limited functions and features on the front end product, which means you need to buy the expensive upsells if you want the full functionality presented in the sales page.
That is why I only recommend this product if your business is ready for it, meaning if your website is getting a good number of visitors, but conversion rate is not as high as you would like it to be, this chatbot may be something worth trying out.
If you are still struggling with traffic to your site, or are totally new to this, and are looking at setting up your own website, check out my #1 recommendation to making money online:

Read on for the detailed review of ConversioBot, and why I recommend it only for websites with good traffic.
---
What is ConversioBot
Information presented in sales video and landing page
Exactly what is ConversioBot?
Proclaimed to explode your website sales by just copying and pasting one line of code onto your website or blog, ConversioBot can also automatically build your email list as it engages your website visitors to offer free gifts and collects their email addresses.
It can supposedly work for a huge range of businesses, from website owners, blog owners, newbies, affiliate marketers, product vendors, eComm sellers, social marketers, video marketers, brick and mortar business owners, consultants, freelancers, and many more.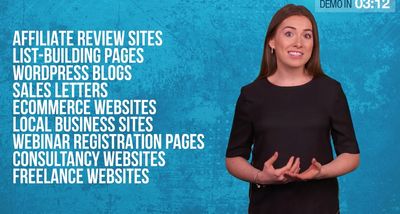 As long as you have a website or a blog, it can increase your sales, and automatically build your email list.
Huge companies are already exploiting this new AI (artificial intelligence) technology: FaceBook, Spotify, Starbucks, Walt Disney, MasterCard, Pizza Hut, and many more.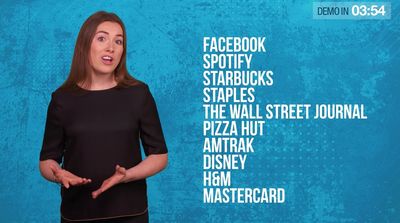 But here's the kicker:
It costs tens of thousands of dollars to develop a chatbot.
But now, with ConversioBot, any average online business owner would have the chance to incorporate this newest technology into their marketing process.
It gets better:
ConversioBot works with WordPress, ClickBank, Lead Pages, Click Funnels, JV Zoo, and many other programs. It is also fully integrated with email autoresponder services like AWeber, MailChimp, SendLane, and GetResponse.
The way they make it sound, it really looks promising, the future of chatbots: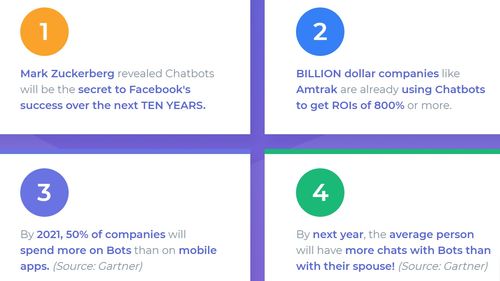 So bank in on this rapidly growing trend now, that has proven to work for the giants, and is now made available to small and medium business owners as well.
It can be done without knowing a line of coding, or any technical skills. In just 3 steps:
Swipe one of the done for you AI chat templates.
Click to generate a line of chatbot code.
Copy and paste the code onto your website.
then sit back and watch as ConversioBot runs 24/7, totally hands free.
It sounds really great so far.
You might be wondering:
What's the catch here? Is it really possible to get such a robust chatbot that can do so much, at just $37, to explode your sales and automatically build your email lists?
Yes, you're right to be thinking this way, to not simply take things at face value. So now, we will dig deeper, and look beneath the bed of roses, to see what monsters are lurking down there.
The thing with ConversioBot
You see, there is a very fundamental part of the equation that is missing, when it comes to successfully building an online business. The part that must come before you even think about conversion into sales, and building your email list:
TRAFFIC!
ConversioBot is not going to get you the traffic. For this product to work for you, your website needs to be already established, with a good flow of traffic. Only then can this possibly help you to keep visitors engaged longer, with seemingly more personalised interactions, and hence increase the sales.
If no one is arriving on your site, whose email address will you collect? Who is there for the chatbot to chat with?
The giants that are using chatbots are finding success with it, simply because they are already established as the top companies in their own niche. Their loyal fan base is the largest in their own market sector. There are so many other factors attributed to their success, that were built up through the year. Chatbots are but a tiny part of the whole picture.
If your website is established…
For the experienced internet marketer, whose website is already established, and you are not happy with your conversion rates, then it can be worth giving ConversioBot a try. Learn more about how chatbots can help your business.
But before you buy it, here are a few things you need to consider
1. Testing
For you to know whether incorporating the chatbot is actually effective for your business, you need to approach it with the objective of testing out this tool, in comparison with other strategies like pop ups, and an opt -in form at the side bar (for instance), if you have not tried these out yet.
These are the more basic ways to increase engagement and increase conversion rates, which can be done at no extra cost, through your email autoresponder.
It is also more authentic, because it allows you to schedule your email marketing campaign, which is the real you interacting with your audience.
2. Front end product does not give you all the features shown in sales video
This is another point you need to seriously take into consideration. With the front end product, which is still quite an affordable price, you get very limited features and functions of the chatbot.
The demo shown in the sales video has the full functionality that only comes with the upsells, at least the first two upsells (described in more detail in the later part of this article). So the initial cost, together with what is shown on the sales page, may be quite misleading.
3. Robots can never replace humans
It is my personal belief that robots can never replace humans when it comes to interaction with another human. No matter how intelligent the AI is, it is still artificial. It does not help in building your brand. And it does not allow your personality to show, which is something your audience felt a connection to when they landed on your website and subscribed to follow you in the first place.
If you have considered all the factors above, and are ready to purchase this chatbot,
If you are struggling with traffic
If your website is new, and you are still working to get your traffic up, then now is not the time to buy ConversioBot, because when you are ready, there will be newer, faster, and more powerful chatbots in the market. You can then take your pick from whatever is available.
There are various ways to get traffic.
Paid traffic is not recommended for beginners. Because it takes a very steep learning curve, to master the ins and outs of paid ads on the particular platform that you are choosing to market your offers. This means you could be throwing thousands of dollars down the drain, and still not see any results.
Social media traffic is not my personal favourite, simply because the traffic is not targeted. People go on social media to catch up with friends' stories, watch some video just for laughs, etc. Basically they go on there to interact, and relax at the end of a hard day at work. They have no intention of buying stuff.
The best kind of traffic is free, and it is called organic traffic. This is the most targeted traffic, because these people are actively searching on the internet, for what you have to offer. So if the content on your website matches their search, the search engines will send them to you, by giving your website high ranking.
Then wouldn't everyone be trying to rank their websites for free organic traffic?
Yes. And obviously search engines cannot let everyone rank on the first page. So it takes hard work and time to build up your website authority in the niche, for search engines to give you enough trust that you will deliver the best content to their users, only then will they be confident in sending search traffic to you.
And when that happens, your business will really explode. Because free organic traffic is unstoppable.
If you are a complete beginner and have not set up your website
Then now is the time to do it. Owning a website means owning a property on the internet space. Without a website, there is no footing for your online business, you cannot build up your own brand.
With a website, whatever content you create on it builds up your site authority, and you can brand it in whatever way that appeals to you. Your audience will know where to find you, and can subscribe to your email list, which you can nurture into repeat customers.
Want to know the best part?
With the advancement in website building technology these days, you do not have to know a single line of coding, in order to create a beautiful and professional looking website!
In fact, setting up your website has become the simplest part of the equation. I set mine up in less than 15 minutes.
Using this platform that has a free starter members area, where you get 2 websites absolutely free (including hosting and domain), and 10 free lessons on starting up your online business the proper way.
The training is so top-notch that the 10 free lessons beat many expensive courses hands down. Check it out for yourself:
---
Pros of ConversioBot
1. Real owners
Yes, the owners are real people, programmers who know their stuff. So I believe the quality of this product is credible.
2. 30 day money back guarantee
This basic refund policy is in place, for people who are dissatisfied with the product.
3. There is some value in the software
It will do its work of chatting with your website visitors, no doubt about that. It will also work seamlessly with your email autoresponder to build up your list automatically. So if you already have a good amount of traffic coming to your site, and are exploring ways to increase your conversion rates, this can be worth a try.
Cons of ConversioBot
1. Limited functionality in the front end product
Though the front end product is very affordable for a high quality chatbot, but its functions and features are very limited. The demo on the sales page shows the full functionality, for which you need at least the first two upsells, which would of course increase the cost by a huge margin.
2. Will not help you much if you do not have an established website
Without any traffic, even with this chatbot in place, there will still be no one around to buy your offers, or subscribe to your email list.
So if you are new in the internet marketing scene, you should focus on building up your website first, by flooding it with content, so that the search engines recognise it as the authority in the field, and start sending free organic traffic to you.
3. Upsells
Like I mentioned before, it takes these upsells for the product to work to its full functionality. 'OTO' stands for one time offer, which is just another term for upsells. It will be there for a long while, not the short term offer the phrase would have you believe.
So take your time to check out the front end product, and decide if the added features are worthwhile, before you proceed with buying the upsells, because those are non-refundable.

Upsell 1: $97 – ConversioBot done for you Pro, 75 done for you chat bots which cover a wide range of categories and businesses.
Upsell 2: $47 – Auto Chatbot builder, allows you to build customised chatbots.
Upsell 3: $67 – ConversioBot Extreme, allows you to create full page bots, or embedded bots in your content.
Upsell 4: $87 – ConversioBot Agency, a multi-user license.
---
I recommend ConversioBot for people who are getting good traffic but low conversion rates.
If you are struggling with getting traffic, or are just looking into the best way to make money online, then I highly recommend this awesome training platform.
It covers everything from setting up your website, finding your niche, to getting free organic traffic from the search engines onto your site. And finally monetising it.
In fact, it is not just a training platform. There is an entire community of internet marketers on it, consisting of newbies all the way to the most successful online income earners.
Everything that I am today in the internet marketing space, I learnt through this incredible platform.
And no other course or program can top this:
It is free to start, so that you get to go right inside, and see for yourself how top-notch it is, without risking anything. No credit card details are required. Where else can you find such a zero risk offer?
Check out my detailed review of this training and community platform by clicking the button below:

If you have any concerns or questions regarding this ConversioBot review, do comment below, and we will start a conversation from there.
---