Building a list and nurturing it is one of the most important aspects of any business, whether you are a mega corporation or a solopreneur (like me). Learning how to do email marketing yourself, if you are a small business owner, can make a huge difference in your profitability.
As the saying goes – the money is in the list.
It is still very true right now, in the year 2020.
I have seen much higher conversions from my subscribers than the traffic that simply comes and goes on my website, even if they do engage with my content.
Towards your audience who are making the effort to get themselves signed up onto your list, show them your love, since they have already given the indication that they are ready to receive it.
Ask for their specific needs, give as much as you can, and you would have built some lasting relationships and loyal customers. This post provides a step-by-step guide for anyone looking to start building their own targeted audience list which will grow with their blog and business.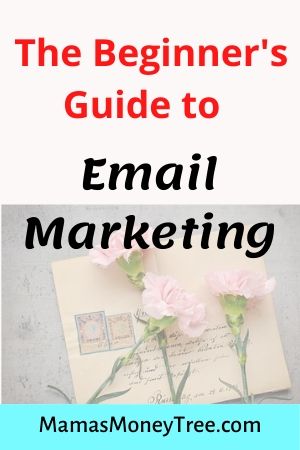 Quick navigation
---

Why Email Marketing

Majority of the traffic that learns about your business or lands on your website for the first time simply leaves without buying anything.
Someone who hears from you multiple times is way more likely to interact sufficiently with your content to get to trust and like you.
You spent tons of effort driving traffic to your blog and business. You can't just let them slip past your fingers without offering your friendship and showing them how your offers can add value to them.
Email marketing, though traditional, still works very effectively today, if done right.
According to these email marketing statistics, 99% of consumers check their email everyday, 93% of B2B marketers use email to distribute content, and almost 60% of marketers say email is their biggest source of ROI (returns on investment).
In fact, email generates $38 for every $1 spent, which is an incredible ROI.
Personally I have seen significant increase in engagement and conversions in my business after I embarked on my email marketing campaigns.
Once you lay the basic infrastructure for your business – creating and populating your website (this is an absolute necessity if you want to build an online income), building your subscriber list should be the next task in line. It is something I would do earlier rather than later.
If you have not yet created your website, here are the reasons why you need to do it, and in this other post you can learn how to start a blog at the most affordable cost. To get the backing of an entire community of elite internet marketers, here is the most awesome training platform for beginners.
Next, let's go through the steps of setting things up for your email marketing adventure, so that you are all geared for success.

Get Your Own Domain Email

Which do you think sounds more professional – [email protected], or [email protected]?
Just like how the custom email that represents my business is [email protected], it should be easy to see how a custom email address feels more credible and trustworthy than a personal one.
You can get your custom email with G Suite. Alternatively, see my review on the all-in-one platform that I'm with, which includes website hosting, website builder, custom email, support, and training on how to build your blog so that it is primed for free organic traffic.

Find the Best Email Autoresponder for Your Needs

Ever wondered how the influencers you subscribe to manage to send you the perfect content at the perfect timing?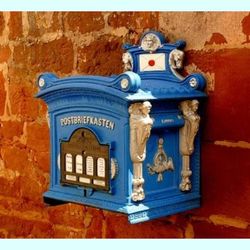 When you first sign on to their list, you get a warm welcome. Then you get links to their newest blog posts, or some other awesome content that equips you with the skills and knowledge to solve certain problems. Occasionally, they let you know of the best deals in town, stuff that you would have bought anyway even if there was no discount.
And they can still find the time to attend personally to your questions!
Well, all thanks to email autoresponders, which allow them to cruise on autopilot once the thought process is put in at the start, to carve out the best experience for an audience, these internet marketers are then able to free up time to respond individually to their customers.
Along this vein, you would want something with which you can segment your audience, as everyone has different needs and is at different points in their journey.
You can't send the same message and the same offers to every single subscriber on your list. If it doesn't speak to them, you would lose them quickly.
And although free autoresponder plans are great to try out, do keep in mind that they cannot be the solution to the long-term sustainability of your business, as they lack many essential features.
More importantly, many free plans do not allow you to include affiliate links in your emails.
ConvertKit is the best email autoresponder when it comes to segmenting your audience, ease of use, and deliverability. That is why I am with them, and intend to stick with them for a long time.
Read my detailed review of ConvertKit here.

Get permission
To build an email list honestly, you have to be transparent, and only add to your list people who give you explicit permission.
In fact, this is a legal requirement, under the GDPR (General Data Protection Regulation) laws. See this Legal Bundle by a lawyer and blogger that will help you navigate the blogging world safely.
With autoresponders, forms provide the means to collect emails legitimately. With ConvertKit, you can build landing pages that helps you with this task even without a website.
Whether your audience are convinced to subscribe to your list or not will highly depend on your copy writing skills (check out this writing tool that may help you), as well as the design of the forms and landing pages.
You will need a strong call to action. And of course, incentives like a free course, templates, worksheets, ebook, etc. will be welcomed with open arms. That leads us to the next section on creating your lead magnet.
---

Create Your Lead Magnet

These days, people do not offer their email contacts freely.
They want to see what you have to offer, and if you can really live up to your promises.
Give of your best, even if it is a freebie. In fact, because it will be the first instance to prove yourself. all the more you have to grab the chance.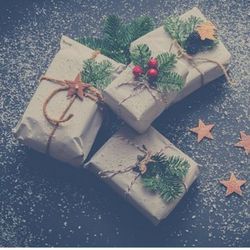 Do not let it go with something slipshod.
Question deeply: what is it that will really help the vast majority of your audience? Then offer that as an incentive to sign up to your email list.
Explain how getting onto your list will benefit them, instead of simply saying 'get updates on the latest posts'.

Keep Your Audience's Needs In Mind

Do not spam. That is not what they signed up for.
Offer to help. Add value. Add value. Then pitch a product or service.
In general, 3 emails that can genuinely help your audience followed by one that aims to sell something. With this kind of ratio, you'd have a much better chance at establishing your credibility and gaining trust.
Put some thought into the subject line. If possible, avoid flashy terms like 'last day', 'best deal', 'do not miss', etc.
Come up with something creative, impressionable and that evokes emotions. This will bring up the open rates of your emails.
In the content, use a personalized tone that is sincerely 'you'. Do not try too hard to be someone you are not, as it will not attract a good fit of audience for your business.
I cannot stress this next point enough: for an effective email marketing campaign to work for you, segmenting is key. One size does not fit all.
If you do not make the trouble of getting to know your audience's needs and catering to them, they cannot feel that you are speaking with them.
This can involve asking them questions directly in your emails, and tagging them according to their answers (given some buttons to click to indicate their choices). It can involve tracking the emails they read, and the links they click on within those emails.
Every now and then, set aside time and energy to study the reports in your email autoresponder. This will help you identify the areas you can work on to improve open rate, click rate, conversion rate, etc.
It will be an ongoing learning process as you advance your skills to become the master email marketer for your own unique business and targeted audience.

Some final words …
If your website is brand new, you need to first focus on creating content, as that is critical in laying the foundation for your online business in reaching out to organic traffic.
As it steadily grows and you start to look into marketing for your blog and business, having your own email list is something you really want to look into, as it can be a source of great returns.
I hope this article has been useful in explaining the importance of a subscribers list, and showing you how to do email marketing yourself, as a solopreneur or small business owner.
If you're ready for it, allow me to show you how ConvertKit works, and why it is the #1 email autoresponder I would recommend to anyone.
Do you have any concerns that are holding you back from starting email marketing for your business? Or if you are already doing it, do share with us your personal experience with the email autoresponder that you are using, and the results that you are seeing from the campaigns.
---