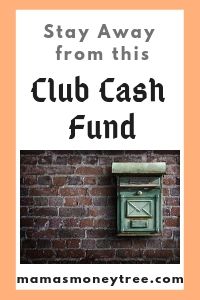 This newest program has been making its rounds around town rather aggressively, and if you are wondering if the Club Cash Fund scam is real, then you have landed at the right place.
Welcome to my Club Cash Fund review.
What exactly is Club Cash Fund and how does it work? Why is there no information provided on its website? Why do they not want to be clear and upfront about how their business model works?
Is it an MLM, a pyramid scheme, a cash gifting scheme, a chain letter, or what?
Will you stand to make any profit out of this opportunity, or is this going to be a complete waste of your time and money?

We will answer these questions and more, in my honest and in-depth review of Club Cash Fund, by examining its inner workings, and you will also hear my very personal take on this, from a moral standpoint.
Without further ado, let's dive right in now!
---

Club Cash Fund Review Summary

Product: Club Cash Fund
URL: https://www.clubcashfund.com/legal.php
Creator: John (Chad) Stalvey
Product type: cash gifting program
Price: $80 to join as an affiliate member
Scam / Legit? : NOT LEGIT
Recommended or not? : NOT recommended
Club Cash Fund is essentially a direct mail cash gifting program that has no real product. There is an attempt to include some training, but these all aim at helping its members sell the affiliate membership itself.
Its compensation plan runs three levels deep, so you get to earn off your direct referrals, their referrals, and one more level of referrals.
This is not a legitimate program, because the way it is run is unethical. It will shut down sooner or later, and those who get the last laugh will be the creator and those who joined him right at the start when the scheme was set up.
---
---

What is Club Cash Fund

What exactly is Club Cash Fund? Well, if you try to access their website without somebody having referred you, you will not get anywhere at all.
All you will see are these 3 documents:



One good thing we can glean from this is that the program protects its affiliates. So if anyone wants to join them, they would have to go through another member, called a sponsor.
But what can be quite frustrating is the lack of information on their home page, about how their program runs. There is absolutely nothing, which means you are not able to make an informed decision in your calm, objective state of mind.
Because by the time you find a sponsor, you can be sure the person will be trying very hard to convince you that the program is going to be a lucrative source of income for you.
In fact, it is likely you will find the offer to be very tempting. The next section will explain in detail how it works exactly.

How exactly does Club Cash Fund work

Once you get an access code from a sponsor to access the Club Cash Fund website, your name and email will be collected, before you are presented with the exciting opportunity that awaits you.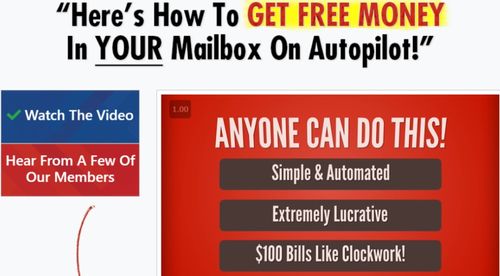 The next thing you need to do is to make a call, and listen to its entire duration. These are recorded testimonials that will convince you how easy it is to make huge bucks out of this program.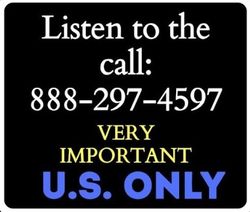 Once that's done, you enter your name and mailing address into the system, in order to receive your starter kit, which will be mailed out by the company.
And this is one selling point of this program: when you refer people to the program, you do not have to mail out the kits yourself, the company captures all the details for you, and mails out those packages. This saves cost, time and hassle on your part.
Once you receive your kit in the mail, you pay up the $80 to join as an affiliate of Club Cash Fund, and you will get access to your replicate website, as well as some training materials on how to market the opportunity to recruit more people into the program.

Compensation Plan of Club Cash Fund

The $80 you pay to register as its affiliate member will go to your sponsor ($20), his or her sponsor ($20), and yet another higher level of sponsor ($20), as well as the company ($20).
That is why it is said to be a compensation plan that goes three levels deep.
It is also very obvious here, that the company is going to be the biggest winner of all, with this compensation scheme.
To be frank, they make this very enticing. Because the only upfront payment you have to make is that amount of $80.
After this initial payment, the more people you bring into the program, the more you get to earn, up to 3 levels of referrals.
That is why you will see lots of people promoting this on the internet, as you do your research on this.
Tons of YouTube videos have been made, telling people how lucrative this opportunity is, getting people to join using their access codes.
The truth is, it may not be as easy as they make it seem.

Why Club Cash Fund is not as easy as it seems

Firstly, everyone knows (hopefully) that chain letter or cash gifting programs are not right, and not legitimate.
So who are you to find to join the program as your referral? Your family? Friends? They would more likely be talking you out of this.
I will explain why you should not go for Club Cash Fund in the section below, but for now, let's say even if this were a legitimate program, you would need lots of marketing skills in order to make money out of it.
You see, the website provided to you is just like a backoffice access to their system. It is not going to automatically get you traffic landing on the site. You will have to direct traffic onto there yourself.
How will you do it? By spamming your access code all over forums and social media platforms? That will certainly risk your accounts getting banned.
Make YouTube videos like the rest? Then you would first need a YouTube channel, some video editing skills, as well as the confidence to stand up there and promote something that has no retail value, and is not even legit.
How did those YouTube videos land on those first few pages of the search engines? They are actually established channels, that had been running for quite a while, which the search engines know to be full of authentic, rich content.
People looking for Club Cash Fund on the internet will end up watching those videos, and signing up as those people's referrals. They will never be able to find a brand new channel that is newly set up.
Or if you have an email list, that is also another possible way to promote your access code for Club Cash Fund to an audience. By that, I don't mean your personal email list, but a business one, with a targeted audience group who know you, and trust you enough to take up your recommendations.
There are many ways to market a program, but you need the skills, and you need to know what you are doing. So it is definitely not as easy as what they make it sound like.

Who is the creator of Club Cash Fund

Who is this John (Chad) Stalvey guy, and can he be trusted?
Unfortunately, no.
He has been involved in a series of not-so-legitimate programs, including these in more recent years: Infinite Leverage System, Traffic Authority, Finish Line Network, and finally this Club Cash Fund.
ALL of the programs before Club Cash Fund had shut down.
Here, I will leave you to decide whether the person and the program are trustworthy or not.
Let's now move on to discuss why I strongly feel that Club Cash Fund runs on a totally unethical model.

Why I say Club Cash Fund is unethical

To put it very simply, how the cash gifting model works is analogous to asking for permission to steal another person's money. And then telling that person to ask yet another person's permission to take his or her money.
There are no real products involved. The training is just an attempt to attach some 'product' to this scheme, so that it appears legitimate, and stays under the radar of law enforcers for as long as they can pull it off.
When the 'product' is something that teaches you to sell the program, then it has no value to people outside of helping them recruit more people into the scheme.
You see, it is possible that you can make money out of this, if you join them at the right time, and if you have some internet marketing skills and tools of your own that you can leverage on.
But you must also understand that when you make money, it comes from the pockets of many other folks who are losing money, until they can find even more poor folks who would mend the hole in their pockets.
When you take a step back and look at the big picture, the entire structure is supported by the largest group of people who are losing money, right at the base of the pyramid. At any one time, there are more people losing than gaining.
When the structure collapses (which it ultimately will, it's just a matter of when), then this largest group of new affiliates who just joined would have not had the opportunity to recoup their losses, at the expense of others.
Such schemes add zero value to society. In fact, I should say negative value. Because there is no productive activity achieved, except for feeding the greed of mankind.
Life is short, no amount of money can buy one's morals and integrity. We should not exploit our fellow humankind just to make some money. It's not worth the meaning of our time in this world.

There are many ways to make honest money online

Over the last couple of years, I had acquired sufficient internet marketing knowledge such that if I had wanted to, I could have hopped onto Club Cash Fund to make it work for me.
But I will never do it.
There are too many ways to make money online honestly, with integrity, without any recruiting or any form of exploitation.
In fact, I make money by providing value to people, by helping them, by offering whatever I can give. The money will come in at the side.
The beauty of the internet is the ability to scale things up. There is no limit to what you can do, really.
In my search to supplement my family income as I stayed home for my kids, I came across this training platform, which has opened my eyes to the opportunities out there, and showed me a clear, proven path to success.
I am now working full time from home, growing my internet business, and making an online income. I started from scratch with zero knowledge in this area. If I can do it, you can, too.
Here's a peek into my earnings on a recent day:



That's almost $200 in just one single day. It's nothing to boast about, though, as it's just a small fraction of its full potential. I just wanted to show you the possibilities.
Check out this training platform that provides all the resources, tools, along with an entire community of aspiring as well as already successful online income earners:
---

Pros of Club Cash Fund

1. You can possibly make money from it
Yes, it is possible to make money out of this opportunity, if you have the internet marketing skills, and know how to drive targeted traffic to your website so that people can join through your referral link, or what they call access code.

Cons of Club Cash Fund

1. Not a legit program
Cash gifting is not legit.
Why the law has not caught up with programs like this, that are sprouting up all over the place, is mainly due to lack of resources to go after every scam out there.
Moreover, I guess the attempt to slap some training materials onto their membership makes it more difficult to nail them down.

2. At any one time, there will be a largest group of people who are in the red
This is exactly how the scheme is made to work, and where all the money comes from. It comes from the hard-earned money of innocent people who are just trying to make lives better for their families.
---

Is Club Cash Fund Scam or legit? 

You know my stand. I want to say the Club Cash Fund scam is real. But from experience, I know this will trigger the wrath of those who are making money from it, and who are insecure that my review will cause less people to sign up under them.
I will leave it at this.
And I pray that my readers make a decision they can sleep well with.
Other similar MLMs that I have reviewed include Six Figure Stamp Club, Infinity Traffic Boost, Digital Income System, and 8 Figure Dream Lifestyle, to name just a few.
---

An Alternative

There are too many honest ways to make money online. I just want to show you the one method that I am using, which I think is the best because it is so hassle-free.
That does not mean it is easy, though. I would be lying if I said you can get rich on this instantly.
If you are not prepared for some hard work, then this is not for you.
This real deal does not promise instant results, but instead provides the knowledge and lifelong skills required to grow a successful online business. Check it out by clicking on the button below:


And for reading all the way to the end of the post, I believe you have it in you to make this work. Here is your FREE PDF Guide: 4 Simple Steps to Making Money Online. Fill in your details to claim it:


If you have any concerns or questions regarding this Club Cash Fund review, do comment below, and we will start a conversation from there.
---