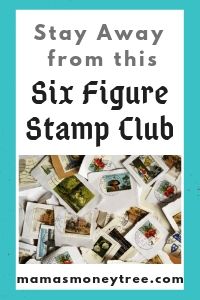 This company has been a hot topic of discussion for a few months now. What exactly is the Six Figure Stamp Club scam? Or has it been wrongly accused, and is in fact a legitimate way to earn some extra income?
Welcome to my Six Figure Stamp Club review.
It is an intriguing model that this company has. Feels like an MLM, but what does it mean by being a licensed reseller of high quality leads? What is a direct mail membership program?
Why is the earning potential so high? Is this opportunity too good to be true?
We will answer all these questions and more, in my honest and in-depth review of Six Figure Stamp Club, as we take it apart and examine its inner workings.
Without further ado, let's dive right in now!
---
Six Figure Stamp Club Review Summary
Product: Six Figure Stamp Club
URL: https://www.sixfigurestampclub.com/
Creator: Unknown
Product type: direct mail membership program, also an MLM (multilevel marketing) scheme
Price: free to join as its affiliate member
Scam / Legit? : SCAM
Recommended or not? : NOT recommended
Six Figure Stamp Club is an empty shell that runs an affiliate membership program without any retailable product. Basically you pay a certain amount, depending on the membership level, to qualify you to earn from referrals that you bring in. A large portion of it goes to the person who brought you in, and another level up.
You also get stamps – a company letter that explains how the system works, that you can market (by physically posting it out or using some online marketing) to some leads with the hope that they become your downline.
This is an unethical model, also called cash gifting, and is illegal in many places. Stay away from Six Figure Stamp Club.
If you do not want to waste anymore time and money on scams, check out my #1 recommendation to making money online:



Read on for the detailed review of Six Figure Stamp Club, and why I do not recommend it.
---
What is Six Figure Stamp Club
Let's find out more details about Six Figure Stamp Club, by first checking out its home page: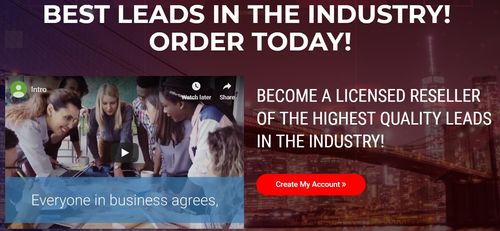 What exactly does it mean by selling quality leads?
Well, leads are simply people who could potentially be your customers. So when the company gets a contact list whom they can market their products to, the people on the list are called their leads.
Read on to find out how this fits into the overall picture in the business model of Six Figure Stamp Club.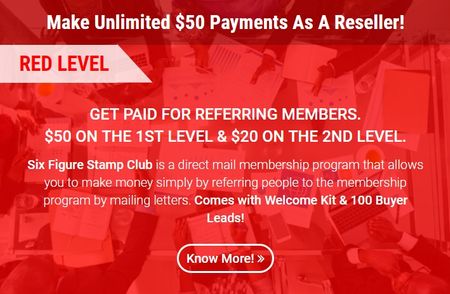 Anyone can join Six Figure Stamp Club as its affiliate for free. But to start earning, you have to buy into any one of the four levels.

How things work at the lowest membership – Red Level
In the red level, you pay $80, of which $50 goes to your upline (the person who referred you into the program), $20 goes to his or her upline, and $10 goes to admin fees (which means the owner of the company pockets this).
Once you pay up, by mailing the cash to the three different addresses, you're in the game.
You will receive 100 buyer leads (this is what is meant by selling quality leads, mentioned right at the top of their website), together with company letters for you to mail out to these leads.
The letters explain the money-making opportunity to your leads.
Now, you get to put your mailing address, as well as your upline's address, in those letters mailed to your leads. If anyone takes the bite, $50 will be sent to you, $20 to your upline, and $10 to the company.
Now, let's take a look at the compensation plan for the other three levels.

Compensation plan for other levels
Blue Level
You will gift $190, of which $150 goes to your direct upline, and $40 to the next level up.
This entitles you to earn $150 from your direct referrals, and $40 when your referrals in turn refer people into the blue level.
You will also get 200 buyer leads.
Black Level
To get into this level of membership, you gift $440, of which $300 goes to your upline, $100 to his or her upline, and $40 goes to the company.
The number of buyer leads you will get is 300.
Pearl Level
At the Pearl Level, you gift $1500, of which $1000 goes to your direct upline, and $500 to his or her upline.
You will get 1000 buyer leads.

Unknown people behind Six Figure Stamp Club
There is no information about who owns the company at all. I find this to be very disturbing, and makes their website and company very much not trustworthy. They may shut down the site anytime, and run away with your money, there will be no chance for you to recover your losses.

Relatively new domain
Their website was registered on 9th of November, 2018. That makes it a relatively new site, something that we should take into consideration before parting with our money.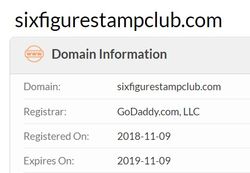 There is no product
Look at what they claim their product to be: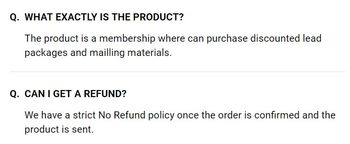 When a company claims that their product is a membership with lead packages and mailing materials, you know there is nothing. It is an empty shell, and you are paying for nothing, not any physical or online product, not a service, not training.
And think really carefully before you decide to plunge in, if ever, because there is strictly no refund.

Business model is ethically wrong
This type of gifting business model is fundamentally wrong. You are paying upfront, for the hope of earning through referrals. If you cannot manage to bring in anyone into the program, then your losses would be big.
All the risk is on you, as a new affiliate member. You have no idea where their leads come from, you do not know the quality of those leads. I find it very hard to believe that anyone would fall for schemes like this that are delivered to their post box.
So the chances of recouping your losses would be small.
On the other hand, the people behind Six Figure Stamp Club have nothing to lose. They make money right from the start, zero risk. Anything goes wrong, they just have to make a run for it.
So please, do not fall for such a scheme.
Even if you are making money right now, it is at the expense of other innocent people like you, who are just trying to make some money, and yet have been persuaded that they need to pay out of their pockets before the earnings can come in.
When you make money, there are people losing money. Where else does this money come from? When your referrals make money, there are even more people losing money.
The ultimate winners are the crooks behind the company, who do not dare to make an appearance because this is such a wrong thing.

The proper way to make money online
The good news is, there are definitely many legitimate ways to make an income online. You just have to look beyond those scams that promise you easy cash.
I guess everyone starts off wanting to make it rich fast. It's a very natural thing, that's just human nature. I wasn't spared of all the temptations on the internet myself.
But when I realised those empty promises are only going to make other people rich, and not me, I stopped looking for shiny objects.
I found a dull-looking object, but I knew in my heart that is the real deal. From then on, I have never looked back.
I am now working full time from home, growing my internet business, and making an online income. I started from scratch with zero knowledge in this area. If I can do it, you can, too.
Here's a peek into my earnings on a recent day:



As you can see, more than $100 a day is very do-able. And this is not even at its maximum potential yet, I'm still growing this business every single day.
Check out this training platform that provides all the resources, tools, along with an entire community of aspiring as well as already successful online income earners. The best part is, you get to start for free:
---
Pros of Six Figure Stamp Club
There is no pro to this program. Well, you can possibly make money, but don't do it. Because the money comes from poor people who need it the most.

Cons of Six Figure Stamp Club
1. You do not know who these people are
They are void of integrity and morals, otherwise why should they have to hide?
2. More people will lose money than those who make money
At any one time, more people will have to be losing money. That is how the model is created to work. The newest affiliate members, who have just paid out their membership fee, and have not yet started recouping it, will always be the largest group of innocent people in the scheme.
---
Is Six Figure Stamp Club Scam or legit? 
In my honest opinion, the Six Figure Stamp Club SCAM is real.
Schemes like this do more harm than good to the society, much like these other programs that I have reviewed: Digital Income System, Cents for Freedom, 8 Figure Dream Lifestyle, and Infinity Traffic Boost, to name just a few.
---
Recommendation
There are many honest ways to make money online. In fact, the money rolls in when you add value to people first.
When you help people meet their needs, solve their problems, that is when the earnings will come in.
Want to learn how it works?
This real deal does not promise instant results, but instead provides the knowledge and lifelong skills required to grow a successful online business, which is exactly what I have done. Check it out by clicking on the button below:



And for reading all the way to the end of the post, I believe you have it in you to make this work. Here is your FREE PDF Guide: 4 Simple Steps to Making Money Online. Fill in your details to claim it:


If you have any concerns or questions regarding this Six Figure Stamp Club review, do comment below, and we will start a conversation from there.
---