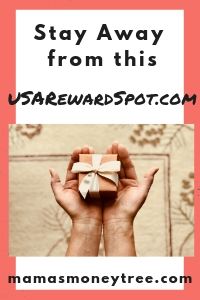 What is USARewardSpot.com? Is it a safe site? What has it got to do with Flash Rewards? Can you really get to make money on this platform? Or is it something that you should avoid totally?
Welcome to my USARewardSpot.com review.
If you had checked out the website, you would have noticed the name of the platform is called Flash Rewards, but the URL is usarewardspot.com.
Why are the platform name and its URL so different? This is just the first of many signs that tell us the website may not be so trustworthy.
In this article, I will provide an honest and in-depth review of USA Reward Spot (a.k.a. Flash Rewards), by probing deep into what it does exactly, how it works, and whether it even pays out to its members.
Without further ado, let's dive right in now!
---
USARewardSpot.com Review Summary
Product: USARewardSpot (a.k.a. Flash Rewards)
URL: usarewardspot.com
Product type: get-paid-to (GPT) site
Price: free to join
Scam / Legit? : SCAM
Recommended or not? : NOT recommended
USARewardSpot.com (also known as Flash Rewards) is not a legitimate site. In fact, it is a malware that tracks your browsing behaviour, in order to establish some customer profile, which it can serve to third party advertisers.
It lures people with attractive gift cards, which you would have to complete tasks or buy stuff to progress towards. After going in circles, they do not pay out, making this platform a huge waste of people's time and effort.
If you do not want to waste anymore time on scams, check out my #1 recommendation to making money online:



Read on for the detailed review of USARewardSpot.com, and why I call it scam.
---
What is USARewardSpot.com
To find out what is USARewardSpot.com, let's first take a look at its home page.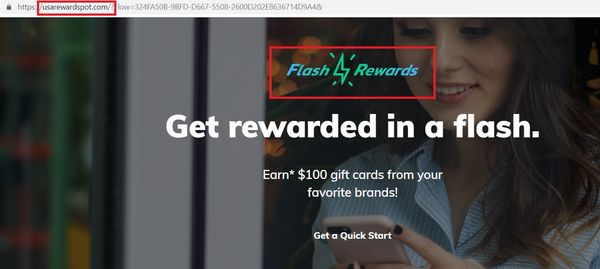 This is where you can see 'Flash Rewards' as its program name, while its URL is a completely different one.

First red flag of USARewardSpot.com
To me, this is quite a big thing. Established companies will never do this, as it gives rise to brand confusion, so what name should people call it?
You see, Apple is Apple, its website URL is also Apple. Amazon is Amazon. Any honest company that is there to genuinely serve its customers, and are in for the long haul, will go to great lengths to ensure their domain name reflects the same as their company brand.
In fact, this tactic on USARewardSpot.com is often used by shady companies, where they try to hide from the bad reputation of certain product or platform gone sour because real users have spread the word that they are not legit, or whatever other reason.

How to earn on USA Reward Spot
Supposedly, you can earn gift cards from Amazon, Walmart, and eBay simply by engaging in some easy and fun activities. Some examples are paid surveys, paid offers, trying out products or services, etc.
The catch is, many of them involve paying or buying things, in order to get closer to redeeming your gift cards.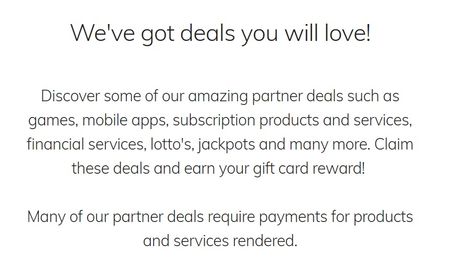 The higher the value of the gift card that you want to redeem, the more tasks you would have to complete, by buying products or subscribing to some services by the vendors who have connected with USARewardSpot.
This is another point that would really make me think twice about using USARewardSpot.com, because legit get-paid-to (GPT) sites would mostly not require me to pay anything to start earning money with them.

Signing up to USARewardSpot.com
Should you decide to register on USARewardSpot.com, this is the page you will get: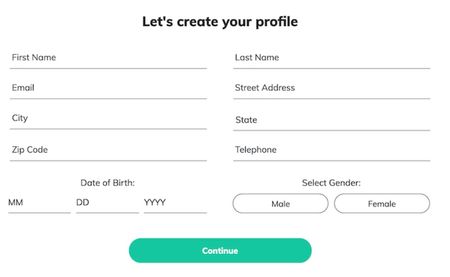 I'm sure you can sense it: this is a lot of information to provide. Personally, I would feel uncomfortable with regards to my privacy if I have to enter my mailing address, phone number, and birthdate on any website that I do not know.
By providing these information, I could be subjecting myself to unsolicited phone calls from companies that manage to get hold of my phone number through USARewardSpot, as well as possibly lots of spam pamphlets into my physical post box.
These are on top of the promotions coming in through your email inbox, for products and services that you may not have any interest in.

Does Flash Rewards really pay out?
Let's take a look at some customers' feedback, to understand whether USARewardSpot keeps its word.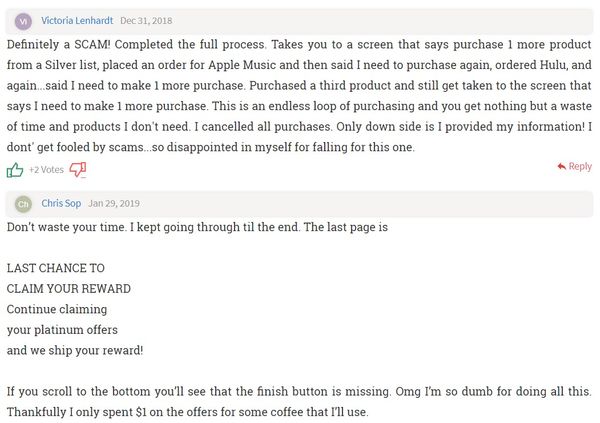 As you can see, they do not pay out. Just this fact is enough to make anyone ditch them. No matter how fun and easy it seems to make money on their website, it would just be a huge waste of your time.
They make you go in circles, buying product after product, service after service, promising you your gift card right after the next purchase, but it never comes.

What USARewardSpot.com (Flash Rewards) really is
USARewardSpot.com really is two things: a platform that collects your personal information and sells them to third party advertisers, as well as a malware that traces your internet browsing, so they can drive targeted traffic to their own customers – the advertising companies.
They sell your information at a high price
Since USARewardSpot can show that all its members are interested in making easy money online, simply by virtue of them signing up to this platform, the people behind this USA Reward Spot will be able to sell these contacts for a high price, as a targeted audience group.
So you can expect to receive spammy promotions that tell you to buy this software or that training to make thousands of dollars that very week, all of which will not work. These are just the hungry wolves preying on people looking for easy money on the internet.
USARewardSpot is an adware
Adwares like the USARewardSpot.com usually do not contain malicious scripts, their main purpose is to show you lots of pop-ups, random hyperlinks, and redirects to shady sites, to promote these products, services, and websites.
This software is installed on your system without your consent, and is the reason for sudden redirects that you may be persistently getting, whenever you get onto the internet.
It is extremely annoying, but generally harmless. Still, it is recommended to remove these add-ons that had been installed by USARewardSpot.com, by following the instructions here.
To conclude this section, my advice is to completely stay off this website. You will be spending money and getting nothing of the promised gift cards in return, at the same time having these crooks profit even more by selling your data, and placing a browser hijacker on your system.

The proper way to make money online
I guess everyone starts off wanting to make it rich fast. It's a very natural thing, that's just human nature. I wasn't spared of all the temptations on the internet.
But it finally dawned on me that there is no such thing as a fast buck in the online world. It is exactly why so many people have failed, because they keep looking for the secret formula, the done-for-you software, the gift cards that you are promised simply by completing some easy tasks.
When I realised those empty promises are only going to make other people rich, and not me, I stopped looking for shiny objects.
I found a dull-looking object, but I knew in my heart that is the real deal. From then on, I have never looked back.
I am now working full time from home, growing my internet business, and making an online income. I started from scratch with zero knowledge in this area. If I can do it, you can, too.
Here's a peek into my earnings on a recent day:



As you can see, more than $100 a day is very do-able. And this is not even at its maximum potential yet, I'm still growing this business every single day.
Check out this training platform that provides all the resources, tools, along with an entire community of aspiring as well as already successful online income earners. The best part is, you get to start for free:

---
Pros of USARewardSpot.com
There is no pro for this platform, as it does not pay out, and installs a software that is at best irritating for your online surfing experience.

Cons of USARewardSpot.com
1. It does not pay out
Users have been brought around in circles, buying more products and services that they might not need at all, just to get their hands on the promised gift cards, which has never materialised for anyone, as far as I know.
2. They will sell your information
If the people behind USARewardSpot.com can so blatantly trick their members into taking surveys and offers without paying the promised gift cards, you can be sure they will be selling your information to third party advertisers. Though a minor irritation, it still infringes on your rights and privacy.
3. The adware will disturb your internet experience
I can't say the adware will definitely go onto everyone's computer system, but if you experience disturbances after signing up with USARewardSpot.com, by way of nuisance pop-ups and redirects, then chances are you had been affected by their adware.
Do not panick, though. Follow these steps to get rid of it, and you should be fine.
---
Is USARewardSpot.com Scam or legit? 
Quite definitely, USARewardSpot.com is a scam. It will do more harm than good, just like these other programs I have reviewed: CashLoad.net, CloutBucks, and Notion Cash, to name just a few.
---
Recommendation
If you want to make some serious money online, my advice is to find proven methods that have worked for others, and learn the ropes, then stick with it until you see results.
Regardless of which proven method you choose, one thing is for sure: it is going to take lots of perseverance and hard work.
The internet has no barriers to entry, anyone can come on there and try to strike it rich. If it were so easy, everyone would be millionaires by now.
If you are ready for some hard work, then I want to show you a genuine community that has been pivotal in my success, only because I saw real people with real results. It is what prevented me from hopping from one shiny object to another, because I knew if I followed in their footsteps, I would get there too.
This real deal does not promise instant results, but instead provides the knowledge and lifelong skills required to grow a successful online business, which is exactly what I have done. Check it out by clicking on the button below:



And for reading all the way to the end of the post, I believe you have it in you to make this work. Here is your FREE PDF Guide: 4 Simple Steps to Making Money Online. Fill in your details to claim it:


If you have any concerns or questions regarding this USARewardSpot.com review, do comment below, and we will start a conversation from there.
---