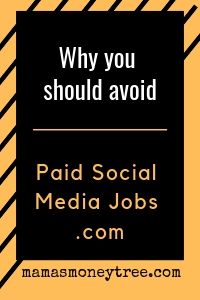 Is the PaidSocialMediaJobs.com scam real? Or is it a legitimate work from home opportunity that can earn you $700 per week, just by playing around on your social media accounts?
Without any association to Paid Social Media Jobs, I will be providing an honest and unbiased look into what this product claims to be, how it really works, and all the red flags that they do not want anyone to spot.
In this article, I will provide an in-depth review of paidsocialmediajobs.com, through the following sections:
Without further ado, let's dive right in now!
---
PaidSocialMediaJobs.com: Review Summary
Product: PaidSocialMediaJobs.com
Creator: "Annie Jones"
Product type: Social media manager training and jobs database
Price: $27 + upsells
Scam / Legit? : Legit
Recommended or not? : Not recommended
PaidSocialMediaJobs.com works on a simple concept. Fulfill tasks for companies' social media accounts, or help to manage their accounts, and you get paid. The work is similar to a freelancer's. A simple and workable business model, but with certain issues.
Such social media managers' roles can be found everywhere on freelancing platforms, which are much more established. Examples are Fiverr and Freelance. You do not have to pay a cent to get yourself on those. Not to mention numerous red flags in the marketing materials of Paid Social Media Jobs. Thanks to the sneaky and deceitful nature of the sales video and sales page, my trust level for them has plummeted to zero.
If you do not want to waste anymore time and money on products that do not deliver what they promise, check out this business model through which I am earning my online income:

Read on for the detailed review of PaidSocialMediaJobs.com, and why I do not recommend it.
---
What is PaidSocialMediaJobs.com
Information presented in sales video and landing page
"Annie Jones", a single mum bringing up her young family all on her own, has finally found the dream job, earning $700 a week while doing what she loves: playing around on social media platforms.
The idea is very simple. There are companies all over the world that need to do their marketing via social media platforms, but do not have the time to do it themselves, and yet the job is not substantial enough for them to hire someone to sit there full time to do it.
So they get freelancers like you to do those mini jobs, which you will get paid upon completion, on a task by task basis, or possibly some longer term arrangement, depending on how the company wants it.
There is training provided once you buy Paid Social Media Jobs, to help you start up this career: how to present yourself, doing up your portfolio, how to find jobs that are the perfect match for you, along with some basic skills and tools that you may need in social media marketing.
It all seems well and good, until several big red flags started waving at me…
Big red flags in PaidSocialMediaJobs.com
Fake owner
"Annie Jones" has not made an appearance anywhere else in the sales video, except for this photograph: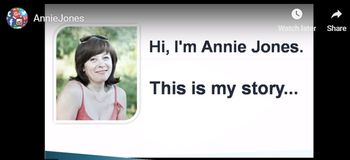 And you can actually find this photograph on the internet, it's a stock image that the real owners of PaidSocialMediaJobs.com simply grabbed off, and used as a fake owner!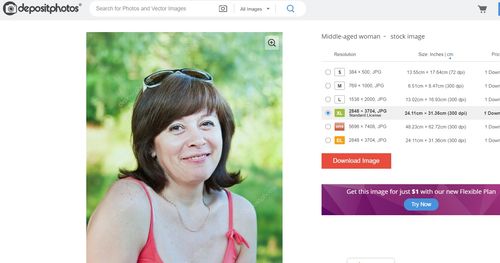 Isn't this absurd? That they are hiding behind the screen and trying to sell you a method that can make you $700 a week?
Usually, when the real owners dare not identify themselves, it can only mean one thing – their product will not deliver what it promises, so they do not make a genuine appearance, for fear of being hounded by their angry customers or the authorities.
Fake income statement
The income statement is not real. Look at this PayPal account, the name is Kate Jones, not Annie Jones. So who is who?
And this only shows the PayPal balance, who is to say it was from the profits earned as a social media manager? "Annie" or "Kate", I'm not sure who now, could have simply deposited this sum into her PayPal account just to make up this income claim! Since her picture is not real, I can't trust anything else that she says.
Fake news
Oh, this is a serious one. The news clip on their sales page is actually fake!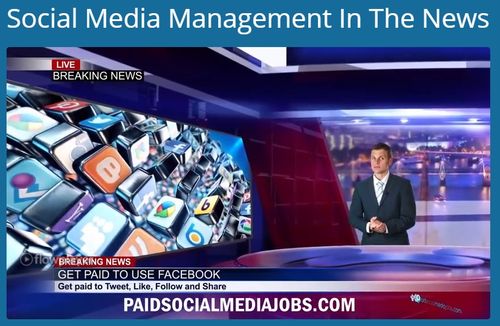 The news presenter was hired from Fiverr.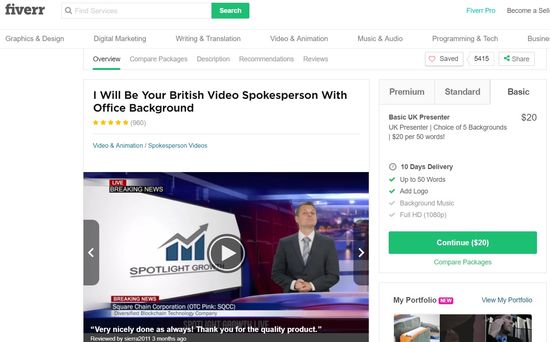 Look at what they would resort to, to create a sense of credibility? They make viewers think that their site has been featured in the news, to get people to trust them. Unscrupulous.
Now we have seen through all their fakeness, let's try to remain objective, and look at the product itself, whether it is of any value.
How PaidSocialMediaJobs.com really works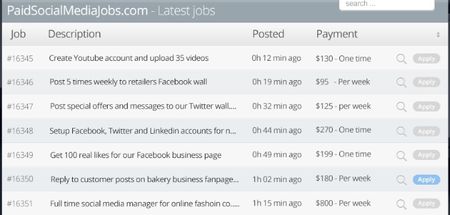 As you can see from the available job listings, the tasks look simple enough. You create social media accounts, do some posts on FaceBook, post on Twitter, get some real likes, post YouTube videos, reply to comments, or take on a longer term social media manager role.
It sounds good, but do not forget, it's going to be competitive. If it's so easy, you bet everyone will be doing it. Companies definitely want to get someone with the experience, who can show that they are able to deliver. As a newbie, with nothing much in your portfolio to show, it is not easy to even land the first job.
Who would give you your first job?
I have tried freelancing before, doing writing jobs. I know the beginnings are really tough, because I was a nobody, no reputation, no portfolio, who in the world would engage me? So I had to start really small, charge a cheap rate such that people will still be willing to give me a chance, despite not having any experience.
I put in my best, delivered over and beyond what they expected, as I wanted to make sure I got full positive reviews on all my jobs. Slowly, over months, I built up my reputation and portfolio, and more people started to notice me. That was how my freelancing career took off, and I could charge a much more sustainable fee.
To make social media your rice bowl, it is not going to be as simple as scrolling through your feeds, posting some stuff, playing around on your social media accounts, and expect to earn $700 a week.
The prerequisites of a social media manager
As a social media manager, you are providing a service. It is tons of work. It definitely needs some experience and skills. Not everyone who uses FaceBook knows how to get 100 real likes within a certain timeframe. People invest time and energy into picking up the skills and tools for working each social media platform. It is an entirely different story from just using it for our own leisure.
There are tons of learning that go into each social media. If you are really keen to learn to be a social media manager, check this out for a start: How to be a social media manager
Just as with any freelancer, you also need life skills, like self-discipline, time management, customer relationships, and basic language skills. If you are lacking in any of these, your clients will see it very easily.
And at the end of the day, as a social media manager, you are still trading your time for money. The moment you stop working, your earnings stop too. This is a completely different way of earning, compared to building up a passive income, one where the earnings sustain themselves, even after you stop working intensively on it, and simply go into maintenance mode.
Check out how passive income can come true here:
Training in PaidSocialMediaJobs.com
There are four modules in the training:
Module 1: why social media manager, and the roles and responsibilities.
Module 2: relevance of social media in today's businesses (no concrete or actionable stuff), the need for a blog or website (but totally no training on how to go about this aspect), subscribers of Paid Social Media Jobs will land a job more easily that those who do not subscribe as their member.
Module 3: what type of clients need social media managers (does not teach about how to find them), examples of companies that get social media right (but no pointers as to how they get it right, what are the learning points we can take)
Advanced training: this module is finally worthy of your time, with strategies for FaceBook marketing, along with some tools. It also covers how to get FaceBook likes to increase the publicity for your clients. Other social media platforms were covered in much less detail.
One prominent social media platform that is completely left out is Instagram, giving the indication that this set of training is very much outdated, as this product had been around for some years.
Jobs Database
This jobs listing is a big disappointment, because they are not getting any exclusive clients. Most of the jobs can be found on the main freelancing platforms, like UpWork, Fiverr, Freelancer, etc. So you are competing with the vast number of freelancers who are already on those platforms.
In fact, you might as well get yourself signed up on those, as you can then see the real competition, learn from how people market themselves, how to pitch a sales for yourself, how to do up a portfolio, etc.
The best thing is, those main freelancing platforms are completely free to join! You do not have to pay a single cent, unlike for this product.
---
Pros of PaidSocialMediaJobs.com
1. Money back guarantee
This basic refund policy is in place, for people who are dissatisfied with the product.
2. It is a legitimate business model
Freelancing is a very workable way to earn an income. But if you want to earn more, you got to work more. The FaceBook training also has some value, though these days, you can find lots of high quality materials on the internet for free, by experts who are generous in sharing.
Cons of PaidSocialMediaJobs.com
1. Everything is fake
It's distasteful, and a shame that there are so many things about Paid Social Media Jobs that are dishonest.
2. It takes lots of work to build up a career as a social media manager
It is definitely not as simple as they make it sound, especially if you are a newbie. The training provided is certainly not substantial enough to allow you to start earning right away. It takes lots of time, effort and experience to work your way up.
And anyway if you are an experienced social media manager, you would have absolutely no need for this product. You would have established your own clients base.
3. You are paying to play
Why should you pay to have access to their database, when everything else is for free on other huge freelancing platforms? Sign up with those giants, you won't get fake income claims and fake news reports.
4. Training is superficial and outdated
The training in there does not add a lot of value, as information and other great materials can be found all over the internet for free, once you know who are the main influencers in each social media platform. Follow them, and you will accumulate a wealth of knowledge to start your career as a social media manager.
5. Upsells
Their upsell is a $37 course, teaching you how to earn more and do less in your social media manager job.
6. Fake discounts
When you try to exit their main sales page without buying the front end product, they offer you a 50% discount which they claim is exclusive in your country. The fact is, everyone gets this 50% discount regardless of where they are in the world, the country name simply changes to the one they are currently in.
Again, a sneaky move, where they just want to earn your money, if not at the original price, then a 50% discount is still better than letting a potential customer get away.
---
I definitely do not recommend PaidSocialMediaJobs.com to anyone, mainly due to its fake owner, testimonials, and so on (just like some of the products I have reviewed before, just to name a few: Cash Formula, Voice Cash Pro, and Million Dollar Replicator).
If you really want to take on any freelancing job, go for the giant websites like Fiverr, UpWork, Freelancer, Guru, People Per Hour, etc.
The best way to make money online is not to trade your time for money. It is to build up something that can earn you a future income, that is able to sustain itself even after you stop actively working on it, but just go into maintenance mode. So you can then use your time to build up a second passive income stream, and so on.
If it sounds good to you, check out how I am doing it…

---