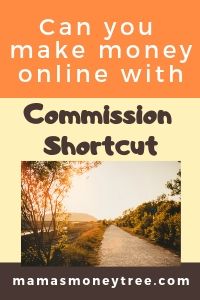 What is Commission Shortcut, that duplicates the exact process that 'Super Affiliates' use to make 6+ figures per year?
This is crazy:
This product lets you copy and paste your way to instant commissions starting today! By using the secrets that every top-earning affiliate is doing, you save all the hassle and the hard work by using done for you campaigns that are proven to sell.
You must be wondering:
Will this really work? Or is it another one of those scammy products that promise the moon but fail to deliver anywhere near your expectations?
We will answer these questions and more, in this honest, unbiased and in-depth Commission Shortcut review.
---
Commission Shortcut Review Summary
Product: Commission Shortcut
URL: http://commissionshortcut.net/warrior/exclusive/
Creators: Glynn Kosky, Leigh Kosky, and Rod
Product type: done for you affiliate bonus funnels and a cloud-based software
Price: $27 (Lite) or $47 (Pro). Launch prices are cheaper than these.
Scam / Legit? : Legit
Recommended or not? : Not recommended
Commission Shortcut gives you done for you bonuses that you can use as you promote your affiliate offers, as well as done for you bonus pages. The cloud-based software allows you to customise your own bonus pages.
This is not a good product because it only works in the internet marketing niche, and you really need to know how to get traffic to your offers before you can start making your first sale.
If you do not want to waste anymore time and money on useless products, check out my #1 recommendation to making money online:




Read on for the detailed review of Commission Shortcut, and why I do not recommend it.
---
What is Commission Shortcut
To find out what is Commission Shortcut, let us first look at the information presented in its sales video and landing page.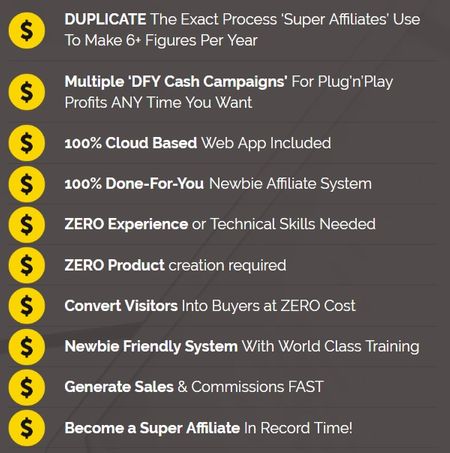 Commission Shortcut is a 100% done for you, newbie friendly system, that uses campaigns of top earning affiliates. It generates sales and commissions fast, as you convert visitors into buyers at zero cost.
You see: affiliate marketing is supposed to be the easiest way to profit online. But 95% of people who get into affiliate marketing fail.
Why?
Because today's customers demand value. They want bonuses, which only the top affiliates can provide, as they have a team of people creating bonus pages, and bonuses to give their buyers.
For any newbie, it would take too much time and effort to make all these, on top of writing emails, and advertisements for your campaigns. It's no wonder so many people do not succeed at it.
Enter Commission Shortcut.
It gives you the shortcut you need, to find instant success in affiliate marketing, by copying exactly what the top earners do, and easily make $200 to $300 per day!
You will get:
– a software that creates winning bonus pages for any offer you want to promote
– 14 completely done for you affiliate funnels, which include bonus pages, bonus products, and email swipes to automate your profits.
– secret free traffic method to put your commissions on steroid, even if you are starting from scratch.
Sounds really great so far! Quick earnings, without much work at all.
What is the problem then? The next section will cover the real story behind affiliate marketing, and why Commission Shortcut will not work for you.


Why Commission Shortcut will not work for you
Affiliate marketing is a cool way to make money online. In fact, it is exactly what I am doing too. But I do it in an entirely different manner.
First, let me quickly explain affiliate marketing. In this business model, you simply promote other people's products. When customers buy through your affiliate links, you earn a commission from the product owner.
This is a neat and hassle free method. Because you do not have to own any product, store any inventory, deal with any delivery, customer complaints or refunds, or unreliable suppliers. The sales transactions take place between customers and product owners directly. Your role is simply to drive business to them.
Bonuses are there to entice potential customers to buy through your affiliate links, instead of the next affiliate. It's like offering freebies, naturally people will be attracted to them.


Traffic is KEY in any business
In any business, it doesn't matter how nicely done up all the other aspects of the business are. If you do not get targeted traffic to your offers, you get zero sales. Period.
In Commission Shortcut, they provide done for you bonus pages and bonus products, as well as the tool to make your own bonus pages. But where will your traffic come from, that will land on these bonus pages and be attracted enough to want to buy the main product through you?
They did mention traffic included in the product, but do not believe them. The traffic they provide is most likely not targeted, and quite definitely not sustainable. You probably send them through your email marketing campaign one time, and that's it, you'd have run out of traffic.
Where are you going to get more people to see your offers and bonus pages?
There is another way to see this question: where do those super affiliates get their traffic? I will answer this in the following section of email swipes


Done for you email swipes
You think the done for you email swipes are good, and can add value to your business? I'd say not, on various counts.
Firstly, people could be receiving the exact same email swipes from you, and from the next affiliate who also just emailed them their offers. What a joke it would be, for the same person to see duplicates of the exact same email coming to him or her? And where do you think the trust level will head towards?
Secondly, done for you email swipes always sound very scammy and all hyped up. It is not you, they do not reflect the authenticity in you. So I would never use emails written by other people to send to my potential customers.
Thirdly, assuming your potential customers are really interested in your offer after reading your emails, what do you think they'd do next?
Buy from your affiliate links straightaway?
Nope, chances are low. Most likely, they will go on search engines to look for reviews about the product that they are interested to buy. And guess who will show up on page 1 of the search results?
Yes! Those super affiliates! So by sending people through your email sequence, you are actually unknowingly driving even more business to those super affiliates! You can be sure their bonuses would be more relevant and up to date than yours.
Oh, and they forgot to mention you need your own email autoresponder in order to send people through your email marketing campaign. To do this, you need to pay a monthly subscription fee, at least $20/month, usually more, depending on which email service provider you use.


Internet marketing niche
The nature and content of the bonus products, bonus pages, and email swipes are specific to the internet marketing niche, or also known as the make money online niche.
Products in this niche are mostly very poor quality, so if you choose to promote them, you would be doing something against your integrity.
Let me explain:
Which do you think will sell better: something that helps you make lots of money fast and with zero work, or something that says you need to work very very hard consistently, day in and day out, and still not see any results until months down the road?
So, you get the idea? Stuff that sell like hot cakes are get rich quick schemes, because that's human nature, it's what everybody wants. So digital product creators will make exactly these.
Except that such get rich quick schemes are 100% empty promises that always fail to deliver. Because that's a hard fact of life.


Clones everywhere?
It's not a good thing when they offer you done for you bonus products and bonus pages. Because it means thousands of duplicates will spring up everywhere on the internet, as their customers start to implement those, just like you would, if you bought this Commission Shortcut.
It does not matter that the bonus pages look professional. When you do not present your own identity to your potential customers, you would have lost them, as they know how little work you put into these campaigns.
Moreover, these bonus products would get outdated as time goes by, so you can't be using them forever, knowing how fast-moving life on the internet is.


Bonus products distract more than add value
Personally, I will not buy something because of its bonus products. If something is good, I will buy it even if there are no bonuses. Because I find that they distract from the main function of the main product.
By the time you get through all the bonuses, it is easy to forget the main product may not have served its core function, so what's the point of getting it in the first place?
In fact, I see bonuses as frills added to low quality products.


Bonus pages hosted on their servers
Again, this is not a good thing, from the way I see it. Because it simply means I do not own those bonus pages. Imagine all the hard work down the drain if you had created many custom bonus pages, only to have the creators of Commission Shortcut one day say that they have to shut down, as it is not sustainable for them to run this for free anymore.
Or they can decide to charge you a monthly fee to continue using their server to host your bonus pages.


Affiliate marketing – the proper way
Firstly, you do not have to promote in the internet marketing niche. The sky is the limit when it comes to niche selection. Anything that there are people interested in can be a niche. It can be anything from a hobby to a health issue that you are living with.
With how shopping has moved online in this internet age, affiliate marketing is more lucrative than ever. Merchants and retailers recognise that, and many affiliate programs have sprung up in recent years. So there will be many affiliate programs that you can leverage on in your chosen niche.
What's the deciding factor to the success of your affiliate marketing business?
TRAFFIC. It is more important than anything else.
I get my traffic completely free, I do not have to pay a single cent for it. And yet, this is the best kind of traffic, because it is search engine traffic.
It means I get people who are actively searching for my offers, to land on my offers. People who are ready buyers, who do not take much convincing to buy the products, as they had already more or less decided, and were just looking for some product review that will seal the deal.
If this sounds intriguing to you, and you would like to learn how to get this kind of free search engine traffic, click on the link below:


---
Pros of Commission Shortcut
1. Real owners
The product owners are real people, known in the internet marketing niche. At least they are standing in front of their product, showing us the credibility and accountability associated with it.
2. 30 day money back guarantee
This basic refund policy is in place, for people who are dissatisfied with the product.
3. You do get your done for you campaigns
You do get those bonus products and bonus pages, as well as a cloud-based app that you can use to customise the bonus pages. And along with email swipes.


Cons of Commission Shortcut
1. Only works in the internet marketing niche
This is not a good niche to promote as an affiliate marketer, except for people who value money more than their integrity, knowing how useless most of the get rich quick products are.
2. Traffic is key
Without traffic, it doesn't matter how great your bonus products and bonus pages are. Sales and earnings will be zero.
3. Duplicates of the done for you campaigns
The bonus products and pages will spring up everywhere, exact clones, from everyone who buys this Commission Shortcut. You will lost authenticity and trust of your potential customers.
4. Upsells
As with any product that is created to dig deep into your pocket, Commission Shortcut is no exception. Even before you get a chance to try out the front end product, to see if it works for you or not, you will be bombarded with a series of pricey upsells that you really do not need:
Upsell 1: $67 – Gold Pro
Upsell 2: $47 – Platinum Pro
Upsell 3: $47 – Titanium Pro
Upsell 4: $37 – Diamond Pro
Upsell 5: $197 – Traffic Pro
Upsell 6: $197 – License Pro
---
Is Commission Shortcut Scam or legit?
Commission Shortcut is definitely legitimate, as they will deliver the bonus products and bonus pages that you can use in your affiliate offers.
But without traffic landing on your offers, this product is as useless as so many I have reviewed, like Commission Hero, 24/7 Wealth Club, and Cash Sniper, to name just a few.
---
Recommendation
I do not recommend Commission Shortcut.
If you want to make some serious money online, do not look for shortcuts or the easy way out. Anything that is done for you is not made to work for you, but for the owners of the products.
To be successful at your business, you have to build things up yourself, so that you are in control of what goes into your marketing campaigns, your offers, your landing pages, and so on.
I want to show you how I am working from home full time, making my online income, with a platform that has helped me achieve this, with step by step comprehensive training, as well as a genuinely caring community where the successful affiliate marketers are sharing their wealth of knowledge and experience with the newbies.
Click on the button below to learn more:




And for reading all the way to the end of the post, I believe you have it in you to make this work. Here is your FREE PDF Guide: 4 Simple Steps to Making Money Online. Fill in your details to claim it:



If you have any concerns or questions regarding this Commission Shortcut review, do comment below, and we will start a conversation from there.
---