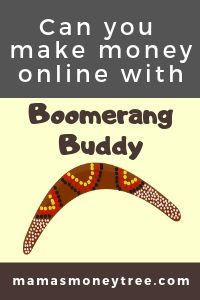 What is Boomerang Buddy, this software that ethically exploits the success of others to make Jono $142 per day? Does it really work? Or is it yet another scam?
Firstly, I'm happy that you have landed here, in doing your research for the product before buying it. You really can't be too careful, especially with the amount of scams floating around on the internet these days.
So what is this newbie friendly and proven method to success, that allows you to work less, yet earn more? Can you make $100 by tomorrow as they claim?
We will answer these and more, in my honest, unbiased and in-depth Boomerang Buddy review, as we examine the exact method that the software uses, and whether it can work for you, or it is simply created to make money for its owners.
Without further ado, let's dive right in now!
---
Boomerang Buddy Review Summary
Product: Boomerang Buddy
URL: http://www.boomerangbuddy.net/live
Creators: Jono Armstrong, Tom E Mcting, and Brendan Mace
Product type: using Instagram influencers to get traffic to your affiliate offers
Price: $22.21
Scam / Legit? : Legit
Recommended or not? : Not recommended
Boomerang Buddy basically teaches you to find the Instagram influencers with the largest audience, and pay them to shoutout your affiliate offers. The software will help you with extracting statistics of the influencers' Instagram accounts, which does save you some time if you are going for this method.
But I will never recommend paid traffic for beginners in the internet marketing space, as it is very high risk, and you may end up losing money instead of making, if you do not know what you are doing.
If you do not want to waste anymore time and money on useless products, check out my #1 recommendation to making money online:




Read on for the detailed review of Boomerang Buddy, and why I do not recommend it.
---
What is Boomerang Buddy
To find out what is Boomerang Buddy, let us first take a look at the information presented in its sales video and landing page.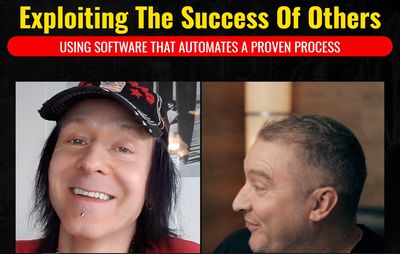 It claims that Tom's software has helped Jono triple his income in 3 days, by just working for 5 minutes.
So any newbie without experience can just come in, use this proven method that profits from other people's success, with them doing all the work for you, and start to generate at least $100 in profits before tomorrow is over!
It sounds really good, doesn't it? Who wouldn't want this kind of easy money?
Throughout the sales page and video, it is all hype, with empty promises like this, but never divulging the exact method with which it will work.
So that leaves you tempted, but with zero information about what you will be purchasing. Is that even right to bait people like that?


How Boomerang Buddy works
The method is in fact a simple one. Basically you are supposed to approach an Instagram influencer, and offer a payment so that he or she gives a shoutout of your affiliate offer to his or her audience.
It's paid advertising, through Instagram.
The software is supposed to do the heavy lifting for you, by being able to find the prominent influencers in your niche, and providing information like contact details, number of followers, engagement rate, etc.
This can save you time as you do not have to scour through Instagram yourself to try to find them. The training for the software will also teach you how to identify promising influencers who may give you a high return on your investment.
But it is still up to you to approach the influencers, propose and negotiate a deal to pay them for so-called advertising your affiliate offers, so in this way, you may hopefully get a massive stream of traffic.


Potential pitfalls in Boomerang Buddy
First, let me very briefly explain what is affiliate marketing. In affiliate marketing, you simply promote other people's products, and when customers click through your affiliate links to buy those products, you earn a commission from the product owners.
There are many ways to get traffic to your affiliate links, some are free while others are paid methods. This Boomerang Buddy uses a paid traffic method, through Instagram, to get other people's followers to see your affiliate offers. If they click through those links to buy the products, you make a commission.
The issue with this method is, successful influencers with a huge following will certainly charge a very high fee for advertising on their accounts. So there is a big risk here on your part, as you are sinking in a huge investment, without knowing whether there will be any payoff or not.
On the other hand, smaller influencers may not charge a fee that is too exorbitant, but the quality of their traffic may or may not be targeted enough to convert into buyers on viewing your offers.
Paid traffic methods can work well if you know what you are doing. There are a lot of considerations. Will you be able to understand the followers of the influencers that you are working with, to have a sense of whether your offers will appeal to them? Do you know how to craft your campaigns so that people will click, and will eventually buy?
If you are not sure about your answers to these questions, then my advice is not to use this Boomerang Buddy method.
I want to show you my free traffic method, right after we take a look at what else is inside Boomerang Buddy.


Other training inside Boomerang Buddy
Besides the training for the software that finds Instagram influencers, there are other training modules inside Boomerang Buddy.
How to choose and promote ClickBank offers
ClickBank is an affiliate network for digital product creators to put up their products, and affiliates to promote them. The plus side is that affiliate commissions for digital products tend to be quite high, so the earning potential is there. The minus: many products (not all) are low quality ones.
So if you promote them, you will not be getting any happy or repeat customers, which means you would have to keep finding new and fresh traffic to your offers. And of course it also boils down to whether money or integrity has a high priority in your life.
How to collect people's emails and do email marketing
There is no point learning about email marketing if you do not yet have traffic coming to your offers. Traffic is the lifeline of any business. Who do you send emails to if there is no traffic?
Once you learn how to get traffic (the best kind of traffic is actually free, I will show you in awhile), it is easy to collect their emails. This will become your very own target audience who have responded to your offers, and opted to subscribe to your email list.
This will be a much more authentic group for your business, rather than using other people's followers on Instagram, like what they are teaching in Boomerang Buddy.
Using Google Ads to get traffic
Again, paid traffic equals to high risk. Not something I want to recommend to any beginner, as it may sink you further in debt than before you started off.
I have never spent a single cent on my traffic. Finally, I get to show you how…


The best kind of traffic is free
My main source of traffic is called free organic traffic. I do not even spend time on social media to get traffic, because I get distracted on those platforms easily, so I simply focus on what works best for me.
Organic traffic comes from search engines. When people search for solutions and offers related to my niche, I show up in the search engines, because of how I have built up authority in my niche, so search engines trust that I will deliver the most value to their users.
This kind of traffic is not just free. It is also highly targeted. Because people are actively searching for my offers, I do not have to go out and look for customers. They are the ones looking for me and landing on my affiliate links.
Since there is strong buyers' intent, organic traffic also has the best conversion rate.
Not only that, this targeted traffic that finds me will tend to opt in to my email list, since they can engage with my content. This is how I build up my own following, that I can have constant conversations with, to understand their needs, and meet those needs, with money that comes alongside of helping them and adding value to their lives.
You can do this too. I started from scratch, with zero knowledge on affiliate marketing, traffic sources, ranking in the search engines, etc. If I can do it, anyone can too.
Check out this training platform that provides all the resources, tools, along with an entire community of aspiring as well as already successful online income earners. The best part is, you get to start for free:
---
Pros of Boomerang Buddy
1. Real owners
The owners of this product are real people, well known in the internet marketing space. But the thing is, they are serial product launchers. Every few weeks or months, they will come up with a product that promises the moon, but people who are familiar with this niche will know making money online is never fast and easy.
2. 30 day money back guarantee
This basic refund policy is in place, for people who are dissatisfied with the product.
3. You do get your software and training
If you decide that paid traffic method by advertising through Instagram influencers is for you, then buying this software will help save you some time in sourcing for influencers and gathering their information.


Cons of Boomerang Buddy
1. Misleading sales pitch
You are made to believe that this method can make you more than $100 starting the very next day. This is far from the truth.
If you really approach Instagram influencers, you will first have to wait for their reply, which may take ages, like two months or so. Or they may never ever reply to you.
And even if they do eventually, you would have to reach an agreement, with negotiations to and fro. All these take work and time. It is definitely not what the creators of Boomerang Buddy make it sound like.
2. May potentially lose money
Paid traffic is a risky thing, to me. Why go for paid traffic, when there is a proven way to get free traffic?
There are people who have lost thousands of dollars to paid traffic, never recouping it, because you really have to know your target audience on each advertising platform that you are using really well, before it can start to get you some returns on investment.
3. Upsells
Like any other product that is created to dig deep into your pocket, Boomerang Buddy is no different. You will be hit with pricey upsells once you purchase the front end product, even before you get a chance to try it out.
Upsell 1: $37 – Boomerang Buddy Pro, twice the results, twice as fast
Upsell 2: $197 – Limitless traffic for 365 days
Upsell 3: $67 – Advanced training to use Boomerang Buddy for 10x the income
Upsell 4: $97 – Done for you campaigns
Upsell 5: $97 – License rights
---
Is Boomerang Buddy Scam or legit?
Boomerang Buddy is definitely a legitimate software, that can help you identify Instagram influencers who you can work with to advertise your affiliate offers.
---
Recommendation
I do not recommend Boomerang Buddy or any form of paid traffic for beginning internet marketers. It will not work for you, just like many other products I have reviewed, like Secret Online Goldmine, Traffic Trapper, and AutoTraffiXPro, to name just a few.
I guess everyone starts off wanting to make it rich fast. It's a very natural thing, that's just human nature. That was me too.
But when I realised those empty promises are only going to make other people rich, and not me, I stopped looking for shiny objects.
I found a dull-looking object, but I knew in my heart that is the real deal. From then on, I have never looked back.
This real deal does not promise instant results, but instead gives me knowledge and the lifelong skills required to grow a successful online business, which is exactly what I have done. Check it out by clicking on the button below:




And for reading all the way to the end of the post, I believe you have it in you to make this work. Here is your FREE PDF Guide: 4 Simple Steps to Making Money Online. Fill in your details to claim it:



If you have any concerns or questions regarding this Boomerang Buddy review, do comment below, and we will start a conversation from there.
---