Before you start your online business, it is critically important to know how to choose a niche market which will work for you.
Often times, people who are new to blogging, affiliate marketing and setting up a website tend to dive right in, and spend too little time on pondering their niche. It is such a shame because they frequently end up wasting lots of time when they realize the original niche isn't working out.
(Related: 5 compelling reasons to create your very own website)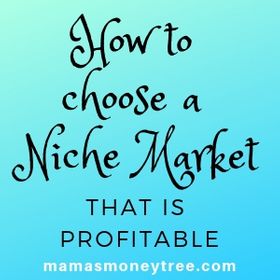 So in this post, you will learn to consider the following points when choosing a niche for your website:
it must be something you are passionate about
it should preferably be an evergreen topic
be very targeted and specific in defining your niche
there should be some products or services that you can recommend to earn you a decent commission
Top 4 hacks on how to choose a niche market
Take some quiet time to sit down and think through, as well as research on these tips and ideas that will show you how to choose a niche market which is profitable and sustainable.
Passion or hobby
Choose something you are passionate about, so that you are already knowledgeable in that area to some extent. This means that the amount of research you have to carry out as you write content for your website need not be so extensive, because you have some basic expertise in that area, and you know where to look for relevant resources.
For instance, as a parent, I do have a passion for and interest in the niche of parenting, as it is what I do on a daily basis. I could already have access to lots of resources like magazines, facebook groups, blogs of some influencers that I am following, and of course my own learning and authentic experience as I parent my own kids.
Having a vested interest in the niche also means I won't give up on it easily, since without having a website on it, I still have to parent my kids, I still need to learn how to communicate with them effectively, deal with whatever their issues are, etc. Then I might as well put my experience into writing.
Living out the niche also means I know what problems my website visitors could be facing, so I could offer them solutions that would meet their needs. For instance, i know parents would be looking out for activities or events when the school holidays are around the corner, so I could anticipate it, find what they need, and offer it to them.
The biggest mistake is to choose a niche solely to make money, but it's something you're not passionate about. The research, writing, and building up of quality content that ranks high in search engines could be so torturous that it is going to take a toll on you, as you simply have no interest in the area.
Evergreen topic
Preferably choose an evergreen topic, one that does not go out of fashion or out of trend, so that the content on your website can serve you for a long time.
Hobbies are something that will never go out of trend. Fishing. Sewing. Biking. Horse riding. Photography. Painting.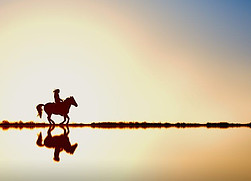 Health and fitness, food and nutrition, travelling, …
These are just some examples of evergreen topics that will never go out of trend, as long as the human race is around.
Specific and well-defined
The broader the niche, the higher the chances are that visitors who end up on your site find that the information is not what they are looking for. At the same time, competition is way too high, when the niche area is too broad, as there will be tens of thousands of websites in that overarching topic.
For instance, parenting niche is way too broad. There is no way I can provide my website visitors with enough in-depth information and resources for what they are looking for, as it would take years and years to build up content that would cover everything parenting.
So I could zoom in on any one of these:
parenting teenagers
the gadget-free child
the outdoor kid
parenting autistic kids
effective communication with your child
the first year of your child's life
These are just some random ideas to which I can see lots of potential in helping other parents and recommending products and services that would earn a profitable income.
Don't worry about your niche being too narrow. In fact, the more narrow and specific it is, the better. Because your content will be more focused, so the readers coming to your site will find it useful, and will spend time exploring the different elements of your site.
If you really run out of ideas for content creation further down the road, you can always slowly branch out to cover other related areas. In fact when that happens, you're on your way to expanding your business.
So start small, in an area with low competition. Make sure your readers have a satisfying experience because you're covering the niche area in sufficient depth, and providing what they're looking for. Search engines will see the interaction of the visitors on your website. Positive user experience will prompt the search engines to drive more and more visitors traffic to your site.
Profitable affiliate programs
You definitely want to make sure you can find some good affiliate programs whose products or services are good enough that you would recommend. Just a preliminary assessment of the market will do, at this point in time.
Simply do a search on Google of: niche + affiliate program, and look through the top few links of the search results, check out their products, and have a rough feel of the commission rates they offer.
You don't need to apply to be their affiliate yet, as many programs require your website to be up and running before they can assess whether they will have you on board their affiliate program. Anyway this will be for another time, another post.
Concluding thoughts
After following these steps on how to choose a niche market, you would have given it careful consideration, convinced yourself that this will be the focus area of your website, and put yourself in a better position towards success. This helps in ensuring you don't fall too easily for the shiny object syndrome, especially when things get tough, and end up wasting all the time and effort building up this website.
–> Ready to set up your very own website with your niche? <–