When I started out as a newbie, these internet jargon always intrigued me. So I set out to find out what is web hosting server, which is actually a simple concept to understand.
And for the rest of the post, we will explore what to look for in finding the best web hosting service provider.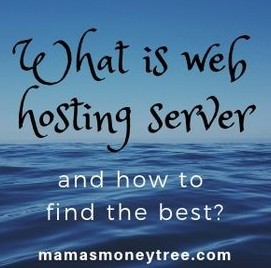 (Related: 5 compelling reasons to create your very own website)
What is web hosting server
A web hosting server is a dedicated computer with special functions to 'house' websites, together with all their files, data, storage space, operating system, and internet connectivity.
It is remotely accessible, and supports internet accessibility for one or more websites. I hope this sufficiently answers the question of what is web hosting server.
How to find the best hosting for websites
To find the best hosting for websites, there are several considerations:
the type of hosting you require, whether it is dedicated or shared
the type of website you are going to build
price charged by the hosting service provider
whether the web hosting server is able to cater to the long term growth of your website.
Type of hosting: dedicated or shared
Most blogs and small business websites will do well with just shared hosting, while bigger companies and government agencies will likely require a dedicated hosting.
It is about trade off and finding a balance between pricing and speed. Shared hosting definitely lowers the price of the hosting service to an amount easily afforded by individual bloggers and small companies. But because there will be many websites running on one server, the speed and website performance could possibly be compromised.
Dedicated hosting is suitable for organisations that require a much tighter security in terms of their data and information, or one that needs a lot of system resources to run. Of course, the cost will definitely be much higher.
There is actually a beautiful in-between: if you are confident enough that your business is going to expand to a sizable enterprise, you could consider virtual private server (VPS), where each business takes up a much larger server space compared to regular shared hosting. The computer server is shared among just a few separate businesses. Each business has greater control over the operating system and settings.
Some common names in VPS hosting include GoDaddy, InMotion Hosting, and Namecheap.
Type of website you are building
For bloggers and small websites that focus on content and affiliate marketing, look for hosting service providers that focus on content management and search engine optimisation, and are friendly to WordPress users, with simple installation, and dedicated WordPress support team.
On the other hand, if you are running an online store, then you would want to look for a hosting which specialises in e-commerce functionalities. That would make incorporating certain features seamless, like shopping cart and payment services, as well as higher security for customers' information.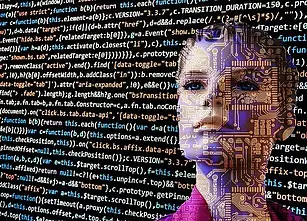 Price
It's a fine balance between cheap hosting, and quality of performance. Price is definitely a huge factor when we are just starting out in our attempt to run an online business, and have not made a single cent yet. But for a small difference in monthly subscription fee, sometimes the quality and the value provided will far outweigh that.
So keep these in consideration when deciding on your hosting service provider, and do not let pricing rule everything.
Long term
It is worthwhile to spend some time and think about where you intend to bring your business in the long term. If you foresee a booming business with substantial growth, it only makes sense to go with the most suitable hosting service provider right from the start, one who can grow with you as your business grows. One that allows you to upgrade your hosting plan, all the way to the VPS phase of your business.
This will save you the hassle of having to migrate your files and domains if you ever have to change your hosting company. So, think long term when it comes to hosting.
Concluding thoughts
Having explored what is web hosting server and how to find the best hosting service provider, next I will be digging around to present to you, in separate posts, the cheapest web hosting companies, the best hosting for beginners, as well as the best hosting companies in serving different types of websites like blogging, e-commerce, VPS for your growing business, etc.

---