Welcome to my My Online Startup review.
Chuck Nguyen's affiliate marketing course makes big promises. Can it really deliver them? Or is it another one that leaves you more frustrated than ever?
What is the exact method taught by this internet marketer? What will you be promoting? Will you really be setting up your very own online business? How will you get traffic? Are there any hidden costs?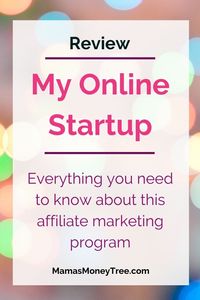 Join me in this honest and in-depth review as I walk you through its free modules, and then provide some insights to its Partner program, along with my personal opinions about it.
This will hopefully put you in a good position to make an informed decision before you part with your hard-earned money.
Without further ado, let's dive right in now!
---

My Online Startup Review Summary

Product: My Online Startup
Creator: Chuck Nguyen
Product type: affiliate marketing course, mainly for promoting itself
Price: Free membership, or upgrade to Partner at $197
Rating: 2.5 out of 5
Scam / Legit? : Legit
Recommended or not? : Free training is great, but I do not recommend its Partner Program for beginners.
My Online Startup has a good free members' area that I would encourage you to check out, especially if you are new to affiliate marketing. Though the depth of its content is not substantial, it at least gives an accurate overview of what affiliate marketing really entails.
As for its Partner Program, it is worthwhile for promoting My Online Startup itself, as you get to earn a handsome commission. But it is not as easy as it seems, and the main traffic method (Solo Ads) requires a large recurring investment on your part, which may all go down the drain if you do not know what you are doing.
---
---

What is My Online Startup

My Online Startup is an affiliate marketing training course and affiliate program created by established internet marketer Chuck Nguyen.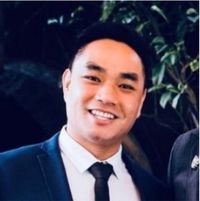 He is not a new face in this space. His previous programs included The Digital Elites Academy (in 2016) and Earn Easy Commissions (in 2017). These are no longer active.
And that begs the question of how good those programs were in serving their customers, given their short lifespan.
I'm in no position to put down anyone. And I believe Chuck is a sincere and honest guy who is successful in what he's doing. The thing is – does it work to your best advantage?
This is what I hope to help you answer for yourself.
Affiliate marketing is nothing new. The concept is very simple. You promote some companies' products or services, and when people take up your recommendation to make a purchase, you earn a commission.
In My Online Startup, you will be taught the basics of affiliate marketing, and nudged to promote the program itself. So it's a win-win. Chuck gets more business, and you make money.
Now, let's take a deeper look right inside my dashboard.

Free Modules in My Online Startup

Once you get signed up as a free member, which is a hassle-free process, you can start the free training: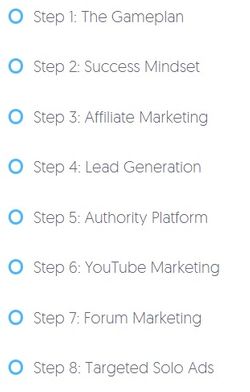 Step 1 – The Game Plan
In this 35 minute video, Chuck tells us about his journey and why he created this free course that's worth thousands of dollars – to help others build successful online businesses.
He then goes through some common business models like selling your own products, dropshipping, etc. and further explains how affiliate marketing works, and why it is the best method to make money online.
9 components of a successful affiliate marketing business are discussed, from multiple free and paid traffic strategies to a profitable funnel that converts at a high rate and email marketing.
Step 2 – Success Mindset
Between the 7 videos included in this module, there must have been almost 3 hours of training! Chuck rightly places a lot of emphasis on mindset, which is a huge part of finding success as an online entrepreneur.
As you go through these videos, a lot of things may sound like common sense, but reflect deeply on whether you are actually putting them into action on a consistent and long-term basis.
Step 3 – Affiliate Marketing
Here, the fundamentals of affiliate marketing are covered, from the importance of buying and using the right tools to selling in a way that doesn't feel like you're selling.
In one of the action plans, he recommends that you join Wealthy Affiliate, which is in fact the #1 affiliate marketing training, tools and community platform that I highly recommend to all my readers.
Chuck also spends some time explaining what a niche is and identifying the most profitable ones. He teaches you to find affiliate products in your chosen niche, and helps you strategize to zoom in to just one product (or company).
In the last video of this module, he starts selling his Partner Program as the one product that you should focus on promoting.
Step 4 – Lead Generation
Chuck explains the whole concept of lead generation – how you should promote a capture page to collect emails, rather than sending your audience directly to purchase a product from the company website that you are affiliated with.
Here, he tries to promote numerous tools:
– ClickFunnels: a funnel builder
– GetResponse: an email autoresponder
– ClickMagick: a tracking tool
– Thrive Leads: a WordPress plugin that aims to optimize your conversion rates
– Sqribble: a creator studio, with which you can make your ebooks
– Email Swipes: email copies that you can send to your subscribers list.
Most of these cost money in the form of monthly subscription fees, and are (understandably) Chuck's affiliate links, through which he earns commissions when you make a purchase.
Step 5 – Authority Platform
In this important module, Chuck highlights the need to own your website for building an authority platform on which people can get to know you and follow you. It is the sole premise for getting free organic (search engines) traffic to whatever you are promoting.
I can't agree with him more, but what I do not like are the tons of tools that he is trying to promote here:
– Thrive Themes
– Fiverr (for engaging freelancers to create your logo)
– All In One SEO Pro (for optimizing your site for search engines, the free version will do)
– Snappa (graphic design software)
– Sucuri (for your website security)
Although all these are good to have, they add on to your monthly operating cost unnecessarily. When you are just starting out and have not made any money yet, it is wise to keep costs to a minimal.
Apart from the bare essentials like domain name, hosting and some free plugins, you really do not need much else to get started.
In fact, if you go with Wealthy Affiliate, its premium membership includes all the tools you need, from hosting and website builder to site security, site speed and keyword research tool. These are on top of the world-class training in affiliate marketing that you will get on there.
Step 6 – YouTube Marketing
This is a very short module, with each of the six videos lasting less than 10 minutes, some even as short as 3 minutes long.
You will learn very briefly about setting up your YouTube channel, creating and editing your videos, and how to rank them.
Frankly, this module is not much help. Chuck just wants to promote some programs and products to earn commissions, like
– Snappa
– Tube Buddy
– Video Maker FX
– Camtasia
– Affiliate Tuber
– Blue Yeti USB Microphone
– Webcam
– Thumbnail Blaster
Again, there's nothing wrong with promoting what he thinks are great stuff, but it can feel overwhelming to try to do so many things at once, from setting up your own website, funnels and email autoresponder to starting a YouTube channel and loading it with tons of useful video content.
Personally, I'm a no-frills type – just show me the bare skeleton. Without a proper foundation, no building (no matter how pretty) is going to stand upright, much less have the potential to be built into a skyscraper.
Further on in this article, I will elaborate what I mean by this.
Step 7 – Forum Marketing
This comprises just one video that is 14 minutes in length, teaching about getting free traffic from Warrior Forum by answering people's questions and helping them, so that they will click on the link in your signature that goes to your website, or your capture page, etc.
Again, for a beginner, with so many things to do and so much information to absorb, you want to ensure you maximize the results that you would get from whatever efforts you put in. Forum marketing is a time-consuming hustle that should not be anywhere near your top priorities on the list.
Step 8 – Targeted Solo Ads
In this module, you will learn all about paying for traffic through Solo Ads.
How this works is that you pay to send your email marketing campaign through to someone else's subscribers list. When their subscribers click on some links in the emails to land on your capture page, these people can then opt in to your subscribers list.
This is a high-risk method because you do not know the quality of the traffic you would get from the Solo Ads vendors. You may be paying for nothing.
No matter what Chuck and other marketers say, any form of paid traffic involves risk, and is not for the faint-hearted.
I have never needed to pay for traffic to my site, because I focus my efforts to get free traffic, which has paid off tremendously. It can be done. And it is how I will teach any beginner to do it.

My Online Startup Partner Program

With a discounted price of $197 (usual price is $397), you get to upgrade into the Partner Program of My Online Startup, which means a commission of $100 each time any of your referrals upgrades too.
Apart from the main program through which you can earn from, there are many other income streams, all coming from the recommended tools as part of My Online Startup training. When anyone uses your affiliate links to get those tools, you earn commissions as well.
There are more training modules in the Partner Program, including
– Preparing for Success
– 10x Commissions
– Facebook Method
Frankly, I have not gone through these training myself, so I can't say how good they are.
But I do know these are geared mainly towards helping you promote My Online Startup. Which also means you are basically paying for the rights to promote this program and earn commissions with it.

My Personal Take on My Online Startup

For the most part, I find the free training of My Online Startup very genuine and helpful for beginners who are just trying to figure out affiliate marketing.
Chuck explains concepts and provides tips in a very authentic manner. He knows what he is saying. So I can understand how he is such a successful entrepreneur.
I definitely recommend the free membership of My Online Startup if you're not sure whether affiliate marketing is for you, and would like to get a very good overall picture of how it works, along with all its moving parts. You will get the information you need here, all in one place.
And it's for free! So why not?
But if you're relying on it to actually build up your very own online business, then it seriously lacks in depth. It makes you Jack of all trades by scraping the surface of topics like niche selection, blogging, video marketing, email marketing, Solo ads, etc.
The actionable steps mainly direct you to buy all those recommended tools, which you will not need for a long time if you are just starting out in affiliate marketing, as there is so much foundation to lay.
If you've already been trying your hands at affiliate marketing for a while, and are not seeing results, these tools will not do much for you.
You have to channel all your efforts into building content on your website.
This is what I mean by laying a foundation. Not hustling on forums, or creating videos on platforms that you do not own. Those can come later, after your blog or website is established.
You website is your online asset. Any content you build on there will last for a lifetime, and will earn you commissions many months and years down the road, as long as you know how to get those posts ranking on the search engines.
And that is precisely what is being taught at Wealthy Affiliate. This skill that is called a high-income skill.
That is also why I haven't had a need to dabble in paid traffic methods, because I'm already very happy with all the traffic I'm getting for free. Moreover, search engines traffic are the most highly targeted ones, most highly sought after by any internet marketer.
What do you get out of the Partner Program?
If the free training provides only an overview and not sufficient depth to see you through to success, will the Partner Program help you achieve that?
My opinion is: no.
Though Chuck is very open in sharing his strategies and tips, ultimately he wants you to promote his product – My Online Startup.
And when you pay for his Partner Program, you're getting the rights to promote it, with no real products that you can sell to customers, except for some training and tools that are geared towards promoting itself.
People who buy through your link get some general information about affiliate marketing through the training, but not the skills needed to see through to success on their own, especially if they were to choose their own preferred niche outside of promoting My Online Startup.
If you are an advanced marketer, you can possibly make lots of money promoting My Online Startup, because you would have built up your own subscribers list, and have established your website sufficiently to get free organic traffic.
But then again, if you have those skills, you can promote anything under the sun, you do not need My Online Startup, since it may not work in the best interest of your audience who may not yet have the skills you do.
And if you're a beginner, do remember that paid traffic methods are high risk. Do not spend what you cannot afford to lose.
---

To round up this article, let me recap and summarize the pros and cons, before I finally make my conclusion.

Pros of My Online Startup
1. Genuine owner
Chuck Nguyen is a genuine person who generously shares his tips and strategies, but ultimately the program is designed to promote itself in a win-win scenario, and works best for seasoned marketers.
2. 30 Day money back guarantee
My Online Startup is a ClickBank product, so its basic refund policy is in place, for people who are dissatisfied with the product.
3. You can learn something from the free training
The free training is good in providing an overall picture as to how affiliate marketing works, along with its nuts and bolts of blogging and various forms of marketing.
4. Not overhyped
Although some parts of its sales page and video may sound just a bit hyped up, on the whole I find that Chuck does make a conscious attempt to set realistic expectations. For instance, he makes it very clear this is not a get rich quick scheme, and is not for impatient people who want fast results.

Cons of My Online Startup
1. Training is not substantial enough
There is a lot of breadth in the content covered, but insufficient depth to help you build up your very own online business in whatever niche you like.
2. You pay to promote the program
The Partner Program mainly gives you the rights to promote itself and earn commissions from it, with no substantial product. People who purchase it do so to make money, not because it will help them develop some important internet marketing skills.
3. Too many non-essential tools
The recommended tools are mostly owned by legitimate and reputable companies, things that many advanced marketers use. But if you are just starting out, you really need to keep the business lean.
Take the analogy of moving into a new house. You would want to lay the tiles and complete all the renovation works before getting your sofa set, beds and other furniture to come in. There are logical sequences for most things which will maximize the efficiency of our time and effort.
---
---

Is My Online Startup Scam or Legit? 

I definitely wouldn't call My Online Startup a scam. There is free training that would help you conceptualize the whole affiliate marketing business model. Its affiliate program allows you to make money if you know how to get traffic to your offers.
Similar programs include Done 4 You Business, Partner With Anthony, My Lead System Pro, and OPM Wealth, to name just a few.
---
An Alternative
I started my affiliate marketing journey from scratch, not knowing a single thing about this business.
With step-by-step training to create my very own website, and learning how to write content that will rank well in the search engines, along with all the tools I ever needed to get started: keyword research, SEO (search engine optimization), site security, etc. plus the backing of an entire community of elite marketers all sharing their knowledge and supporting one another, I built up my online business to what it is today.
All included within the premium membership of Wealthy Affiliate.
It has been around since 2005, nurturing the best internet marketers. Its training is top notch, and focuses on getting free organic traffic to your website.
Step 5 of Chuck's training – authority platform, is covered inside Wealthy Affiliate in 50 core training lessons. That is the amount of depth and emphasis given to the foundation of your affiliate marketing business. It sets you up for long-term and sustainable success.
Check out my detailed review of Wealthy Affiliate here:

And for reading all the way to the end of the post, I believe you have it in you to make this work. Here is your FREE PDF Guide: 4 Simple Steps to Making Money Online. Fill in your details to claim it:
If you have any concerns or questions regarding this My Online Startup review, do comment below, and we will start a conversation from there.
---