Welcome to my comprehensive, step by step guide that will help you get paid to write movie reviews.
If you're a movie addict, and are spending much of your time watching movies anyway, why not make some extra pocket money out of it?
Or better yet, make a business out of your hobby and passion.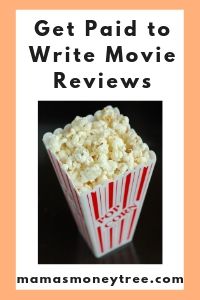 This works best if you have a flair and interest for writing. You do not need lots of experience, though. Everybody has to start somewhere. Writing skills will be honed as you progress through your journey, and before you know it, you will be writing like a pro.
Moreover, people would much rather read a movie review written by a regular person, than a professional movie critic, whose content may be too heavy for many.
Keep it real and sincere, and you will soon find your unique style that allows your character and opinions to flow in your writing.
Without further ado, let's dive right in now!
---
I will be showing you 3 main methods, so you can see some income rolling in at the side while you enjoy your favourite past time!
I encourage you to read all the way to the end, because the last method is what I'd most highly recommend, hence I would be spending some time dwelling on it.

How you can get paid to write movie reviews
1. Write on movie review websites
There are so many movie review websites out there, big and small. You may even have landed on some of them, as you tried to search up reviews on a certain movie that you had watched before!
To drive traffic onto their sites, these websites need a large number of movie reviews, so that their audience get to know them, engage with their content, trust and like those genuine reviews, and will keep coming back to their site for more.
To keep up with the creation of new content and reviews, these movie review websites will frequently have to engage people to write for them, as they may not have the resources to do it themselves.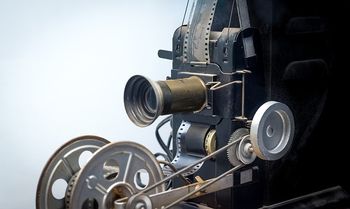 Large websites will have something in place
Find those that are already running a program whereby they pay people per review that is submitted to them. And then apply to be one of their movie reviewers.
Once you get accepted, you can start writing and earning.
As an example, Animation Arena pays its writers $15 per review of 550 words. The number of reviews you can do per month is limited to 10. To apply, you have to email them with 2 samples of your writing.
I hesitate to provide the link, because the page seems a little outdated. Still, here it is, for your reference. If you intend to apply, drop them an email first to see if they respond, before you spend time on the 2 samples.
Smaller websites may outsource through freelancing platforms
There may be many small movie review websites around, that have not established any program to engage writers. These website owners may likely outsource the writing through freelancing websites, like Freelancer, Upwork, Guru, Fiverr, etc.
So if you sign up, complete your profile on a few of these freelancing platforms, you should be able to find some movie review jobs, among other things that will also allow you to earn with your writing talent.
Start small
If you are a complete beginner in this, it pays to set lower expectations, as writing is quite a competitive sector. Lots of people want to do it, since it allows time and space flexibility, you can work anytime and anywhere.
So ask for a lower rate, start humbly, since people do not know you at all. After you gain experience and reputation, you can then adjust your rate to one that better matches what you deserve.
On those larger movie review websites, the more common payout is just a few dollars per review. That $15 per review provided by Animation Arena is quite an extraordinarily high fee, not a common sight in the industry.
Hence you would have to temper your expectations if you are going to do this.
Trade time for money
One disadvantage of this method is ultimately, you are still trading your time for money, like any other regular job, except with the flexible hours and location. Once you stop writing, your earnings stop too.
The next two methods allow you to build up something that can eventually make you some passive income.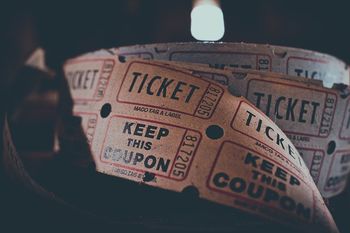 2. Set up your own Youtube channel
Ok, so this is not exactly writing movie reviews, I know, but more like making review videos of movies.
You would first have to set up your own Youtube channel, on which you can park all your review videos. This allows you to build up your own fan base of some loyal audience, who take to your style.
Earn through advertisements
Though you will not be paid for the reviews directly, there are other ways to monetise this.
One way is to allow ads to be placed on your review videos, advertising networks will pay you for this.
Requires time and effort, but can pay off big time
This method is slower to start off, as in you may not see much results in terms of earnings right at the start, it is a very different nature from trading your time for money.
To make this work, you have to be consistent in creating content, keep producing authentic and engaging review videos that your audience will love.
And as your channel gains traction, you start to rank in search engines, and you get more traffic coming to your channel, the potential to earn can become considerably higher than the first method.
Combine Youtube channel with your own website
If you have your own website (see method 3 below), you can place a link from your review videos' description section to your website, where there can be many other ways to monetise, including affiliate marketing, email marketing, and so on.
You do not own the Youtube channel
Just as with any other platform that you do not own, there will be a risk if you try to put all your eggs into one basket.
For any reason, if you get banned from Youtube, there goes all the hard work, down the drain. Of course you can try to set up another channel, but it is like starting from scratch all over again.
And that leads me to show you what I think is the best method of the three: having your own movie review website.
Why own a website?
Having your own website is like owning an online property. It is an asset that will follow you through your entire online journey. Most importantly, it is yours wholly, so you get to decide what you want to do on it, how you want to monetise it, and all other aspects related to it.
The work that you invest onto your website, no one can ever take it away from you.
You are in full control, and you can build it into a skyscraper of a business.
(Read this for the full article – 5 compelling reasons why everyone should have their own website)
A website can be set up in 3 easy steps
Do not be daunted by the idea of setting up a website. In fact this is the easy part, which can be accomplished in 3 easy steps, all for free, with step by step lessons.
The technical aspects like deciding on your domain name, website title, theme design, and drafting your privacy policy and about me page are all handled seamlessly if you follow the step by step lessons linked above.
Driving traffic to your website
Here comes the hard work, where you have to consistently create genuine, authentic movie reviews, so that your site gains credibility and trust of the search engines.
This way, when people search for movie reviews, your website gets to rank on page 1 of their search results. When this happens, you are going to get an unstoppable flow of free organic traffic.
Think about it, with this method, you do not have a pay a single cent on any form of advertising to bring paid traffic to your site. You get highly targeted traffic for free, showing up with the answers that people are searching for.

Monetise through affiliate marketing
Although you are not paid directly for your movie reviews, there are many ways to monetise your website. Besides placing ads, you can do affiliate marketing.
The concept of affiliate marketing is a simple one. You promote some products on your website. And when your audience click through your affiliate links to purchase the products, you make a commission.
Affiliate marketing has created countless successful internet marketers, many of whom make much more than a full time income out of it.
But this path is not easy, I must warn you first. It takes time to build up your website authority, but once it gets established among the good books of the search engines, all the time and effort will be so worth it.
Possible products that you can promote through affiliate marketing on your movie review website can include movie figurines, movie merchandise, movie DVDs, Disneyland tickets (yes, they do have an affiliate program for this!), whatever concerts and performances related to the movies you review, etc.
The sky is the limit when it comes to affiliate marketing, that's the beauty of it.
This is the exact model I am using to make my online income, except my niche is not in movie reviews. See the platform that allowed me to build up my online business from scratch:


Once you pick up the knowledge and skills required to make it work, you can then move on to
create more websites in other areas of interest, thereby creating multiple income streams.
And for reading all the way to the end of the post, I believe you have it in you to make this work. Here is your FREE PDF Guide: 4 Simple Steps to Making Money Online. Fill in your details to claim it:

If you have any concerns or questions regarding this guide to getting paid by doing movie reviews, do comment below, and we will start a conversation from there.
---