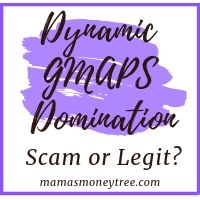 You must be as curious in this newest product as I was, and wondering if Dynamic GMAPS Domination scam people of their money, or is it a legitimate software that is able to help businesses rank in the top 3 in Google searches.
It's great that you are doing your own research to find out more about the product, and not simply taking things at their face value.
Bursting to know how this software can help you make an income? What is it exactly, and how does it work? Is this finally the answer that you have been searching for to gain financial freedom?
In this article, I will provide an in-depth review of Dynamic GMAPS Domination, through the following sections:
---
Dynamic GMAPS Domination: Review Summary
Product: Dynamic GMAPS Domination
Creator: Taqi Askari
Product type: Improve businesses' Google ranking using a Cloud-based software
Price: $27, with upsells
Scam / Legit? : Legit
Recommended or not? : Not recommended, unless you are already in the business of helping companies with their websites' SEO.
Dynamic GMAPS Domination is a software and training that teaches you how to use their tools to help companies rank their websites in the top 3 of Google Maps search results, when customers look for their kind of service in the physical neighbourhood.
If you are already doing well in this business of helping companies rank their websites in search engines, this may possibly be a useful tool that can improve your performance.
But if you are considering doing this only because of this product, then my advice is no.
There are many proven ways to make money online, rather than venturing into a field that you are unfamiliar with, just because a product seems attractive and able to make you some money.
The method I strongly recommend, which is also what I am doing right now to earn a side income from home, allows you to choose a niche area that you are passionate about, so that it speaks to your heart, and you will be able to sustain your motivation and interest in the business, and build it into a passive income over time. Check it out:

Read on for the detailed review of Dynamic GMAPS Domination, and why it may or may not work for you.
---
What is Dynamic GMAPS Domination
To rank in Google's 3 pack is very tough. There is a much easier way to rank any business – in Google Map's Neighbourhood searches.
Many businesses who are actively trying to rank in Google Maps know the steps to take for City or Town searches. But the competition is stiff, due to the large geographical area, encompassing many companies in the industry that is being searched.
In fact, when people search for something, they are more likely to be looking at a neighbourhood, because that is the area that they can conveniently cover.
This is how the Google Map Local 3 Pack looks like.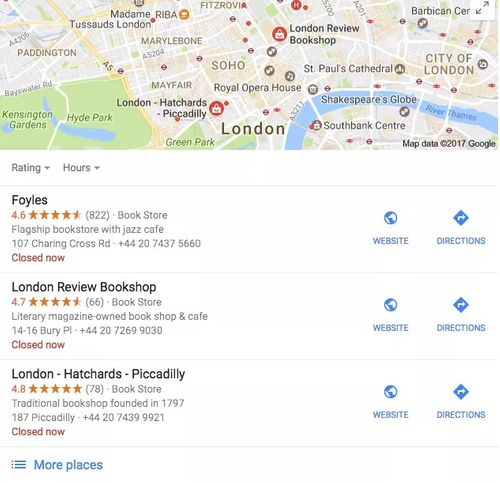 Dynamic GMAPS Domination claims that it is able to help you, as a consultant, rank your clients' businesses in the 3 pack in Google Maps' neighbourhood searches, a method that not many people know.
This service is compact, can be done remotely so you won't have to leave your home office. You do not even need any technical knowledge. With this magic, little known strategy that practically guarantees improved ranking in the Google Maps 3 pack, you can be on your way to more money than you ever dreamed of.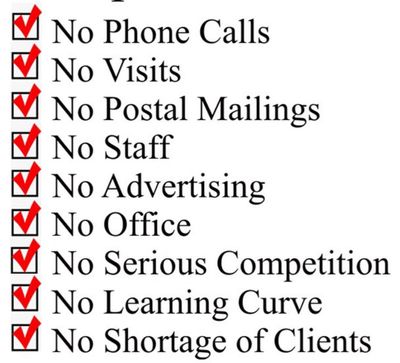 If you can help businesses rank for the right neighbourhoods in the right way, and they can rank for say 10 different nearby neighbourhoods, your consultancy service will be highly sought after. A happy client will willingly pay $500 for this service that can be easily accomplished by you within one hour.
What do you get when you buy Dynamic GMAPS Domination
An outsourcing blueprint, so that somebody does the work while you just sign up more clients.
Done for you consultant site that promotes you as the expert in Google Maps Ranking.
The Google Maps easy-to-edit templates
Email templates for sending to prospective clients
Training videos that show you how to edit and upload the Google Maps Ranking.
One month of full technical support.
500 Google Maps Leads, who are already in Google Maps, but not ranking in Neighbourhoods. So these are the best candidates to start selling your services to.
Who will it work for?
If you are already an SEO (search engine optimisation) consultant, with expertise and knowledge in the field, and know your industry and your clients' needs and behaviour well, then this could possibly work for you, to give you an edge over your competitors.
I say 'possibly', because there is no way I can test out this product for what it claims, since I have no clients or businesses to try it out on.
So should you decide to buy Dynamic GMAPS Domination, it is really up to your discretion, to assess how well it works. Or who knows, with your expertise in the field, you may even see this as a hyped up product, if you feel that there is no way to get around Google Maps' ranking except for what everyone is already doing.
Who will it NOT work for?
If you are not already an SEO consultant, then this is not for you. We should never decide to join an industry just because of some shiny object, without a known passion for it. The likelihood is for us to fail, since we will just be blindly using the product in a market that we have no understanding of.
So I do not agree with the promotional claim of Dynamic GMAPS Domination when they say that this is suitable for any newbie without technical knowledge. To succeed in any business, you must first have a passion in it, which will last you long enough to complete the learning curve and know the ins and outs of the industry. Only then will you become an expert, and be highly sought after.
If you are just looking for a way to make money online, you are in the right place, but Dynamic GMAPS Domination is not for you.
The tried and tested way to earn an income online, through which many people are successfully making more than a full time income from home, is right here:
---
Pros of Dynamic GMAPS Domination
1. Credible owner
Taqi Askari is really an SEO expert in real life. He has a credible website that is providing consultancy services for businesses. So this is a strong plus point.
2. If you are already in this line of business, this product may work for you
This may possibly work for your SEO consultancy business, but like I said, you are the expert in this field, so you have to scrutinise it and decide for yourself if there is any value in purchasing this product, as I am unable to test it out, since I do not have a customer base offhand that need this service.
Its Cons
1. It is a service industry, you will have to get out there to look for business
Helping companies to get ranked on Google Maps is a service, a competitive one. You would have to identify your prospects, approach them to offer your services, with face to face meetings to explain what you can do, as well as negotiate the price. You may have to face rejection, despite the time spent engaging your potential clients.
Then after they engage you, there has to be continual communication, likely meetings too, to work out the detailed job scope, resolve whatever issues there may be, etc. You have to nurture your relationship with them.
If you are looking for work from home opportunities, this is not.
Even though the promotional page of Dynamic GMAPS Domination claims that you do not have to step out of your house, if you are just emailing companies, it will be very difficult for them to know and trust you, without phone calls and face to face meetings. You will easily lose out to another consultant who makes the effort to meet his prospects.
2. Limited market due to this business being location sensitive
Since physical proximity to your clients is important, just like many other service sectors, that will limit your market to just local businesses.
3. Not for newbies 
You do need some experience in this line to know whether this product is going to deliver what it promises. If you're a newbie, you would have no inkling.
Moreover, without an existing customer base, you have no credentials, no portfolio, it is going to be very difficult to convince your first client that they should engage you.
4. We do not really know how well the software works in getting results
Since I have no customer base to work on, I can't test out this software to see if it really delivers what it promises: increase in Google Maps ranking, and ultimately to reach the 3 Pack.
So you would have to figure this part out for yourself, if you really intend to buy this product.
5. Done for you consultant site will not rank well in search engines
If the done for you consultant website is a standard one for everyone who purchases this product, then it is not going to help you with search engines ranking. Since there will be duplicates everywhere, search engines will not show this up, as readers will get confused, and this will affect their search experience.
This means people will not be able to find your website, which will pose a credibility issue, because you are supposed to be the SEO (search engine optimisation) expert!
6. Upsells
There are at least 2 upsells after you purchase Dynamic GMAPS Domination:
GMAPS dominator software: takes all the work out of Google Maps Ranking template.
High quality graphic package, which will help you with your marketing efforts.
7. No money back guarantee
What this product offers is not money back guarantee, but quality and satisfaction guarantee. You can read this for yourself: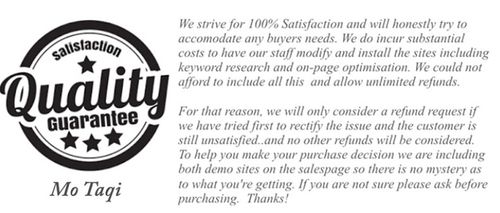 ---
I do not recommend Dynamic GMAPS Domination unless you are an established consultant in helping companies rank their websites in Google Maps.
If you are just looking for a make money online opportunity, here is the best one, where you really do not have to leave the comforts of your home, because it is not a service industry, but affiliate marketing.
You do not need your own products, nor do you have to stock up on any inventory. You do not even have to provide any customer service.
In affiliate marketing, you promote others' products that you think are of great quality, and when your readers purchase those products by clicking through your affiliate links, you earn a commission from the companies that own the products, at no extra cost to your readers.
This method of earning is sustainable, because it stems from helping others in a niche area of your choice, which can be anything under the sun, from health and nutrition to travel and gaming. When search engines see your website as the authority in providing solutions to people's problems that they try to search for, they will direct free organic traffic to you.
I learnt all these from scratch, with zero knowledge of setting up a website, ranking in search engines, and affiliate marketing. Take a peek at the training platform and community that has held my hand all these while, allowing me to learn as I do, and build up an online business from zero. Join the free starter membership, and you get 10 valuable lessons that will change your life, as well as 2 free websites to jump start your online adventure.

---